There are two pre-populated menus: Main menu and Footer menu in your Navigation settings. Edit menu items in these admin settings, then connect the menu to your header through the theme editor.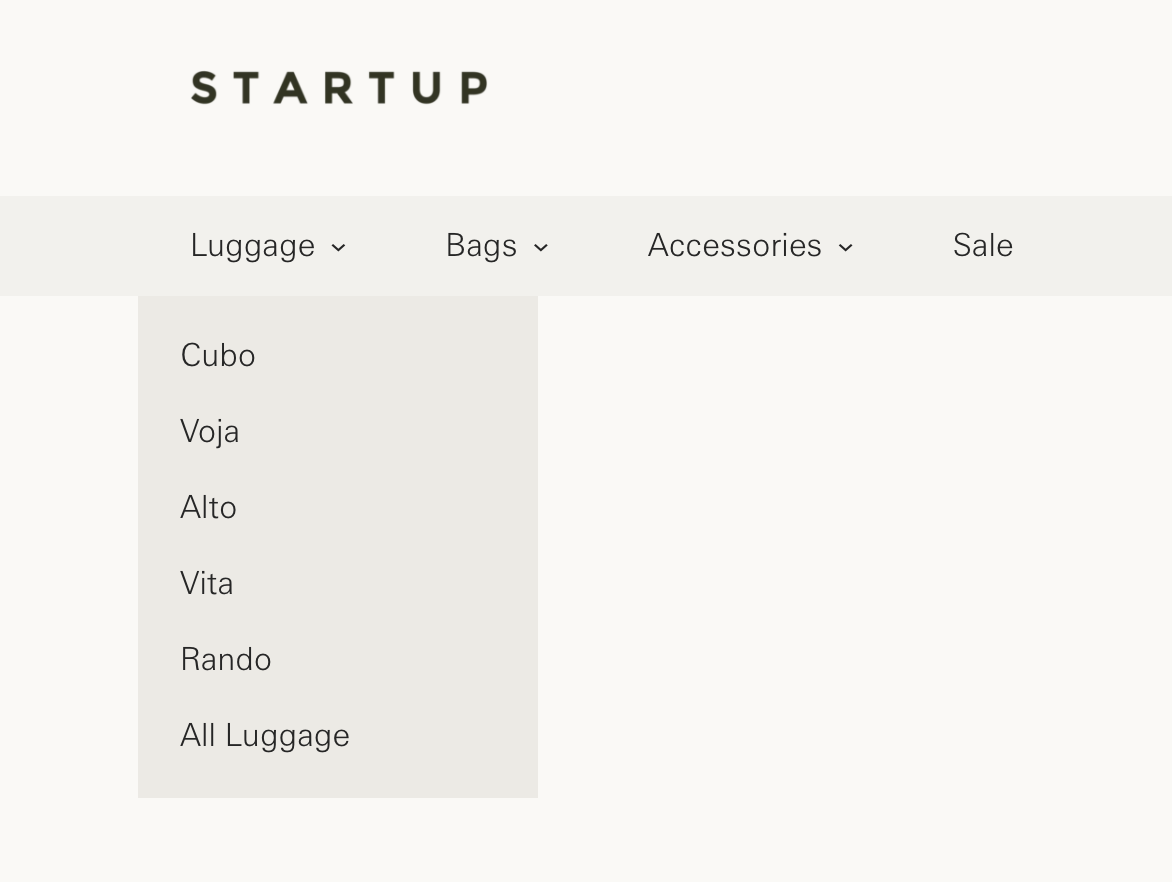 Connect the menu to your header
Open the theme editor (Customize), then open Header.
By default, the header will display the Main menu. Choose another menu to display here by clicking the Select menu button.
Change the navigation layout
You can customize how you want your store's menu to display using the Menu style dropdown below. Startup's header navigation has three positions: Header, Below header, and Drawer (meaning the menu is hidden under a mobile-style "hamburger" icon until activated). Note that even if the menu style is set to Header, navigation will collapse into the 'Drawer' if there is not enough screen space for the menu items to fit.