The Blog posts section allows you to display images and text from recent posts.
Use the theme editor to Select the blog to display and arrange the layout and content for the Blog posts section.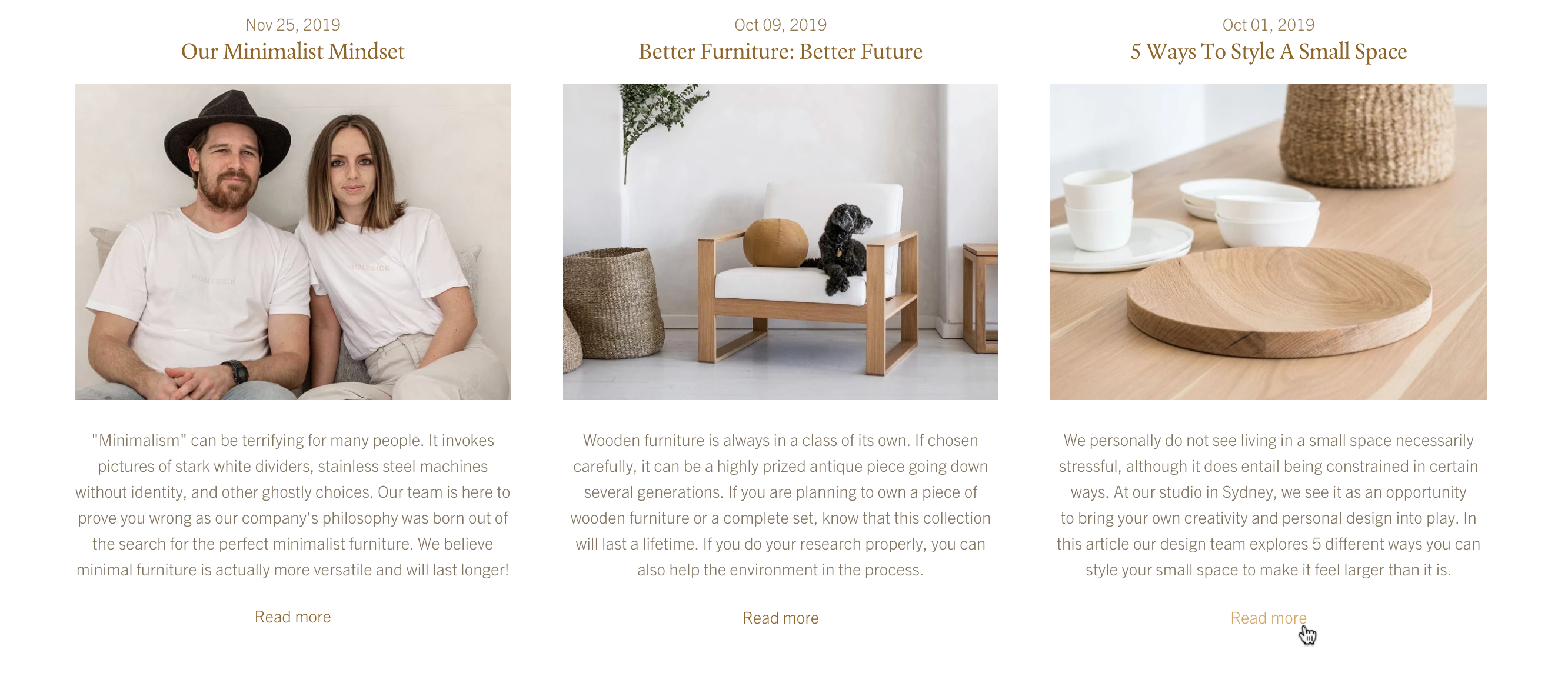 To specify the "preview" text that appears for each post, use Shopify's excerpt function in the post editor (Online store > Blog posts > Blog post > Add excerpt).
Add Blog posts to your home page
In the theme editor (Customize), click [+] Add section
Locate Blog posts
Click the section, then Add
Save
Select the blog to display
Assign the blog you want to feature through Select blog.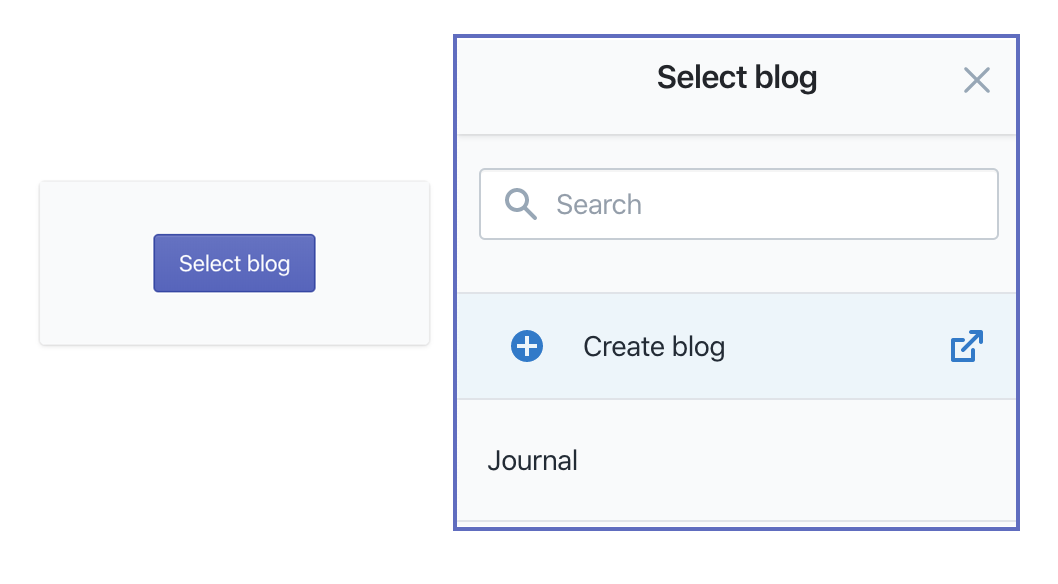 Arrange the layout and content
You can configure the Number of rows and Columns to display using the corresponding sliders.