Collection list sections are designed to help you showcase a special selection of collections on your home page.
Use the theme editor to add an optional section heading, configure the layout, connect the collections, and add overlay and text for the Collections list section.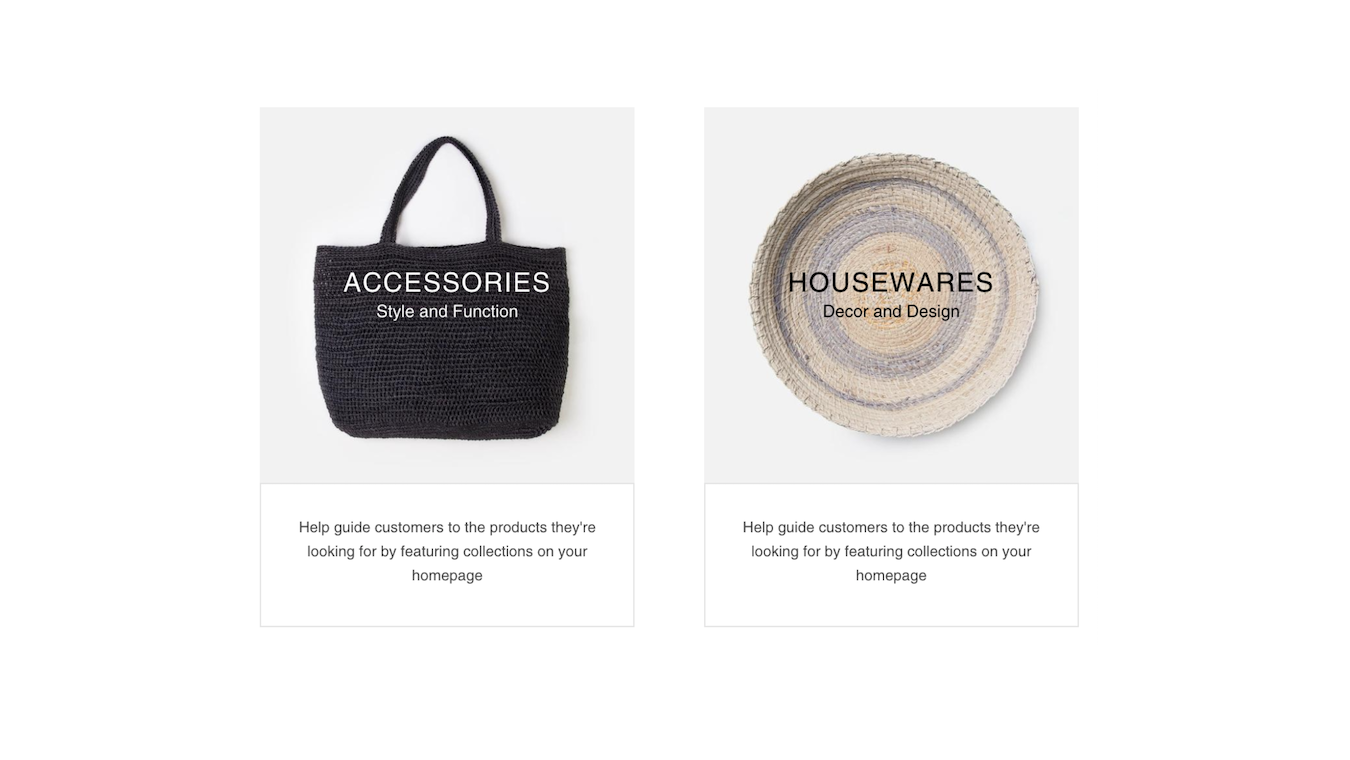 Add Collections list to your home page
In the theme editor (Customize), click [+] Add section
Locate Collections list
Click the section, then Add
Save
Add an optional section heading
Give your collection a heading in the Heading field.
Configure the layout
Choose how many columns you want your collections to display in (one to three) from the Columns slider.
Connect the collections
Select the collections to display by clicking Select collection. You can set up collections in the Products > Collection > Add collection section of your Shopify admin.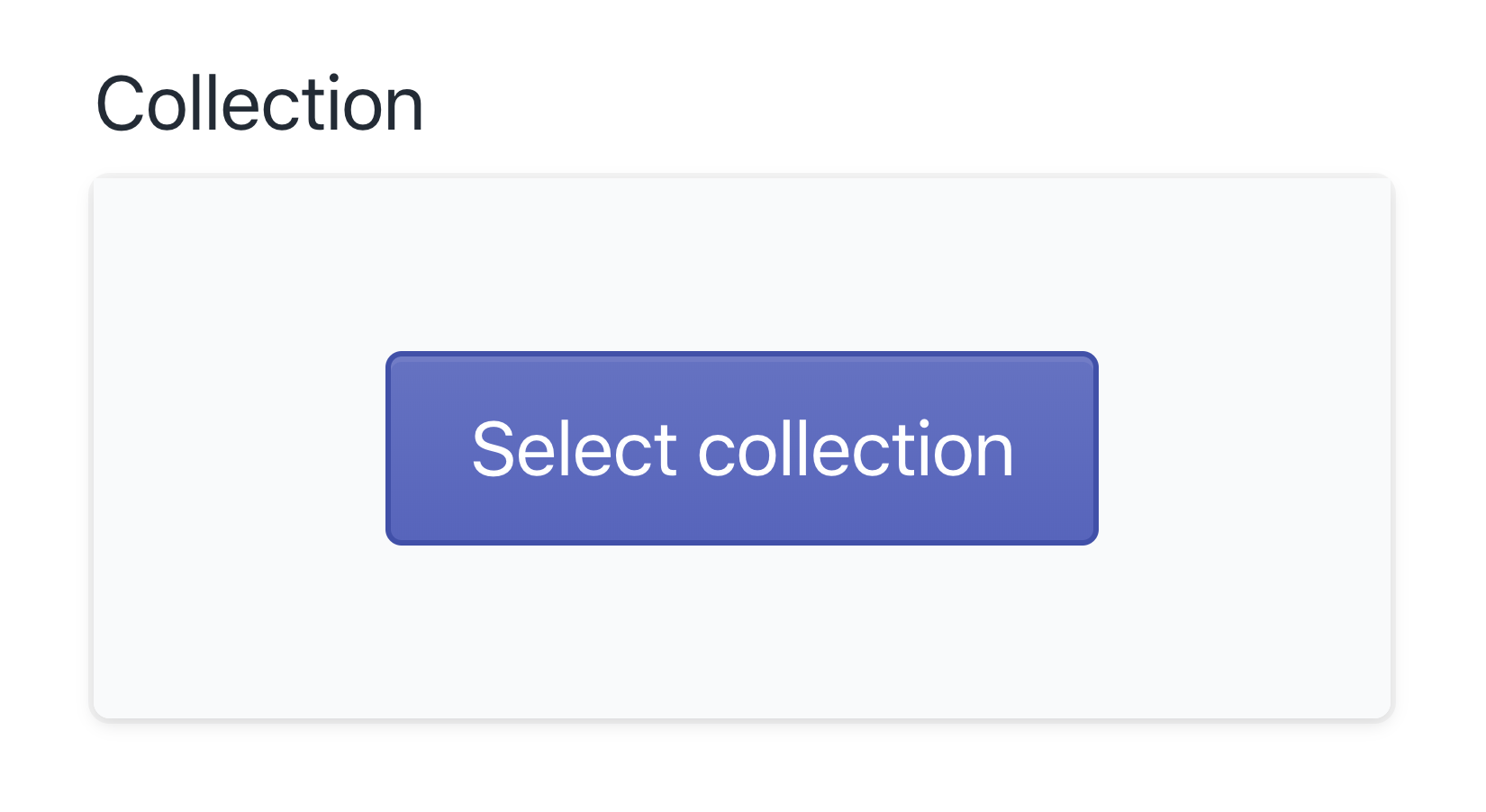 Add overlay and text
Next, you'll select the Overlay text color from the dropdown menu, and enter a Subheading and Caption.