Preparing the navigation menus
Go to Online store > Navigation. Here, you'll find two pre-populated menus: Main menu and Footer menu. You can edit the links in these menus by clicking on the titles to edit them, or create additional menus by clicking the indigo Add menu button.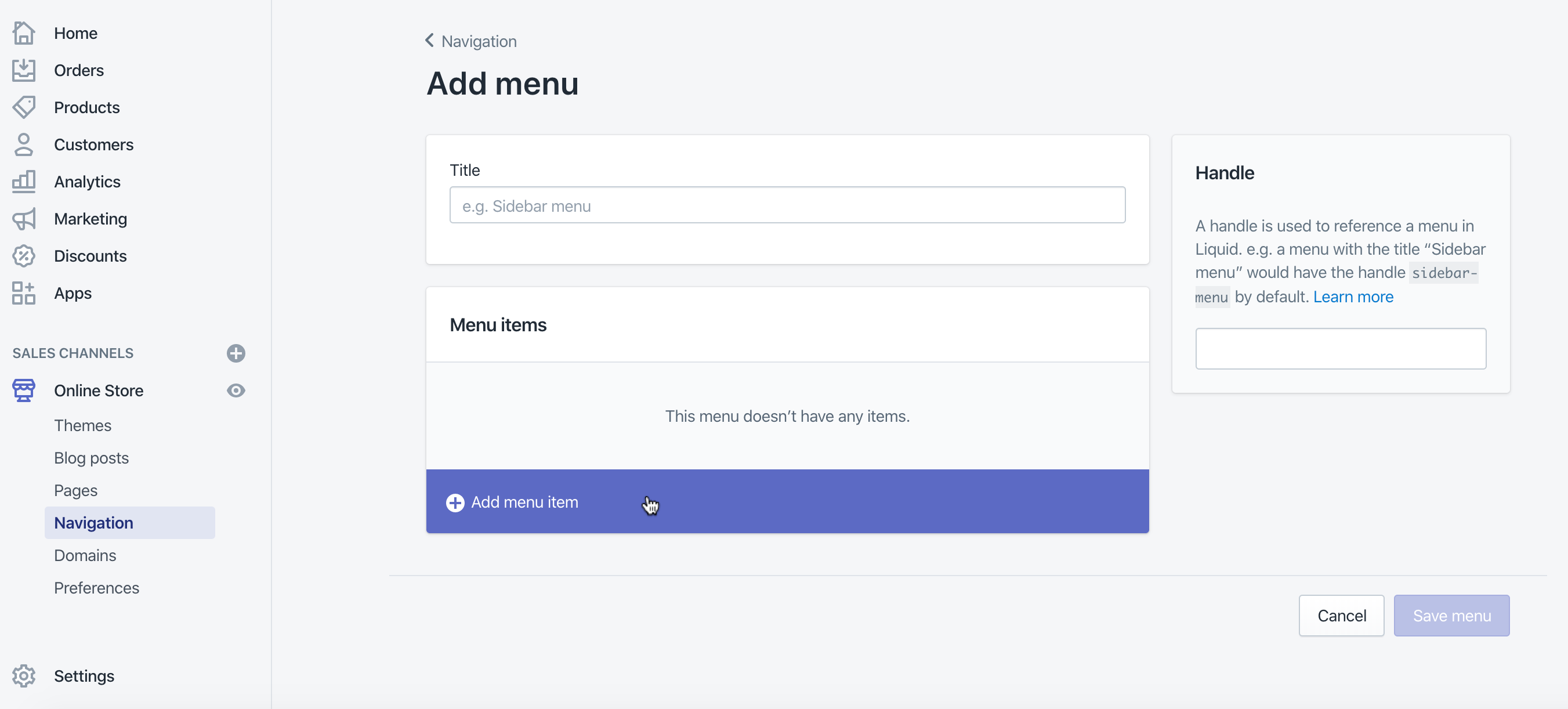 Connect the menus with the header
Back in the theme editor, under Header > Navigation, connect your menu to your header. By default, it will display the Main menu, but you can connect any menu you create from the Menu dropdown.
Activate a mega navigation menu
If you want to convert a dropdown menu to a mega-navigation menu, create a dropdown menu that has at least one 3rd tier item for every 2nd tier item, then use Add mega-nav found in the Content portion of the Header settings. Here you can select the dropdown menu you'd like to convert to a mega-nav. For instance, in the below screenshot, 'Shop' has been selected:
Display an image in your mega menu
Add a Featured image (480 x 1000px JPG or PNG image). This will display to the left of the menu links in your mega-nav.