The Products and Product grid settings determine how customers can view and interact with your products across the storefront.
Use the theme editor to customize the Products settings and Product grid settings.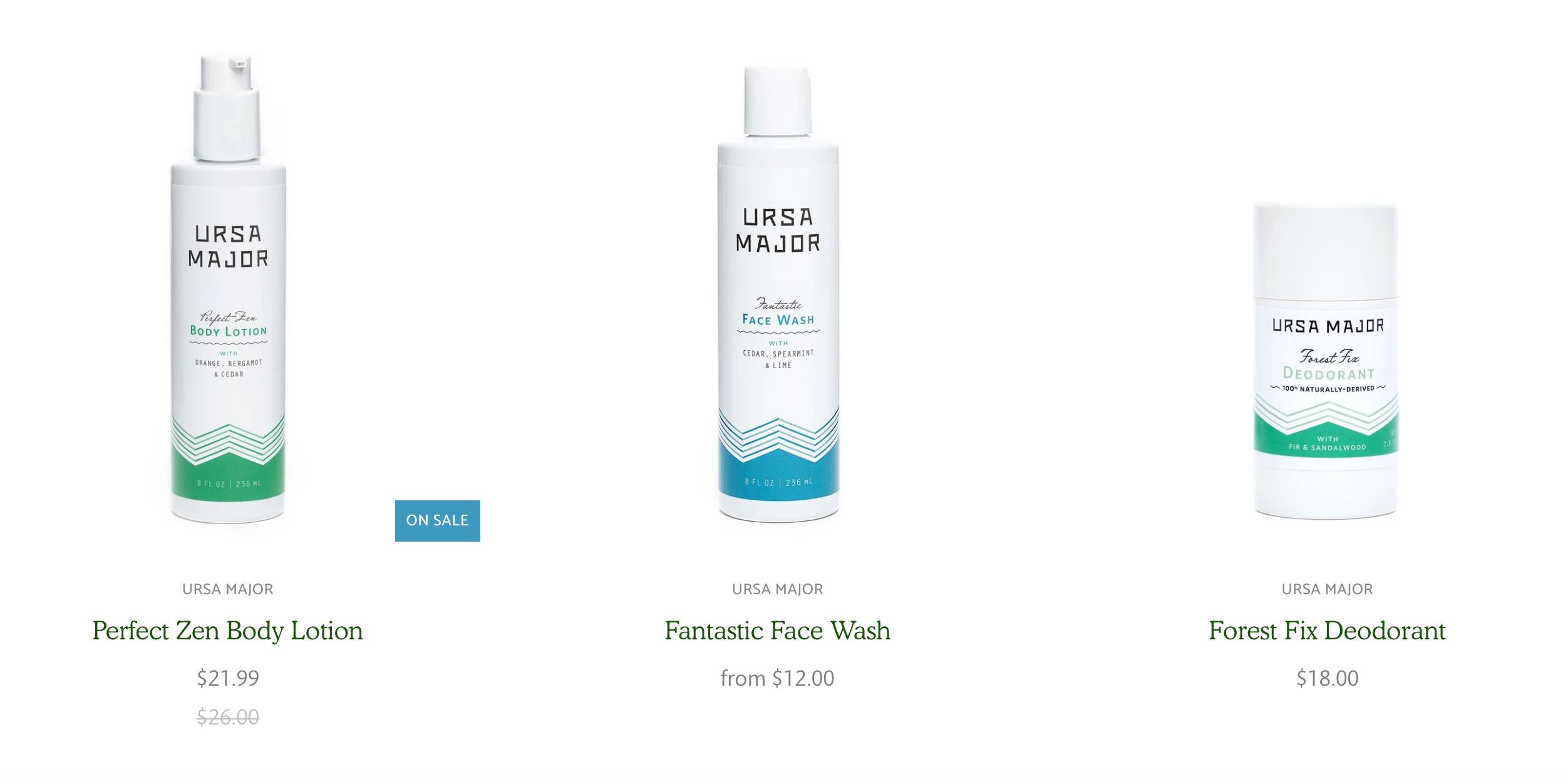 Products settings
Open the Products portion of the Theme settings.
Enable cart redirection
This option brings customers to the cart page automatically after adding a product to their cart. This option would disable AJAX, a function that keeps the customer on the product page following add-to-cart (ATC) activation. If your products are sold individually, for instance, you can disable the quantity box and enable cart redirection to simplify the ATC and checkout process.
Disable AJAX on product page
Enabling cart direction is the same as disabling AJAX on the product page. If an added app is conflicting with the AJAX on this page, disable cart redirection.
Include a dynamic checkout button
Show dynamic checkout button adds a customer-specific ATC button that directs to the Checkout page. If there are important features or apps on your Cart page, you can disable this feature.
For more information on Dynamic checkout buttons, check out the Shopify help center.
Product grid settings
Open the Product grid portion of the Theme settings.
Set a product text style
Use these settings to configure the Product text style (for product title, price, vendor) to display as an Overlay or Below image.
Display second image on hover
Enable Show second image on hover to switch the main image to a secondary image when the customer hovers over it.