Product pages highlight the features and benefits of individual products. At a minimum, it should contain the product title, images, description, price, and an add-to-cart (ATC) button.
Use the theme editor to activate image zoom, enable cart quantity box, enable cart redirection, include a dynamic checkout button, and select a product page layout for the Product page.
Access the product page features and settings
In Pacific, customize your product pages by navigating to any product page in the theme editor, then clicking on Product pages under the Sections tab.
Consider adapting your product descriptions into tabs with our HTML code approach: Adding tabs to your product description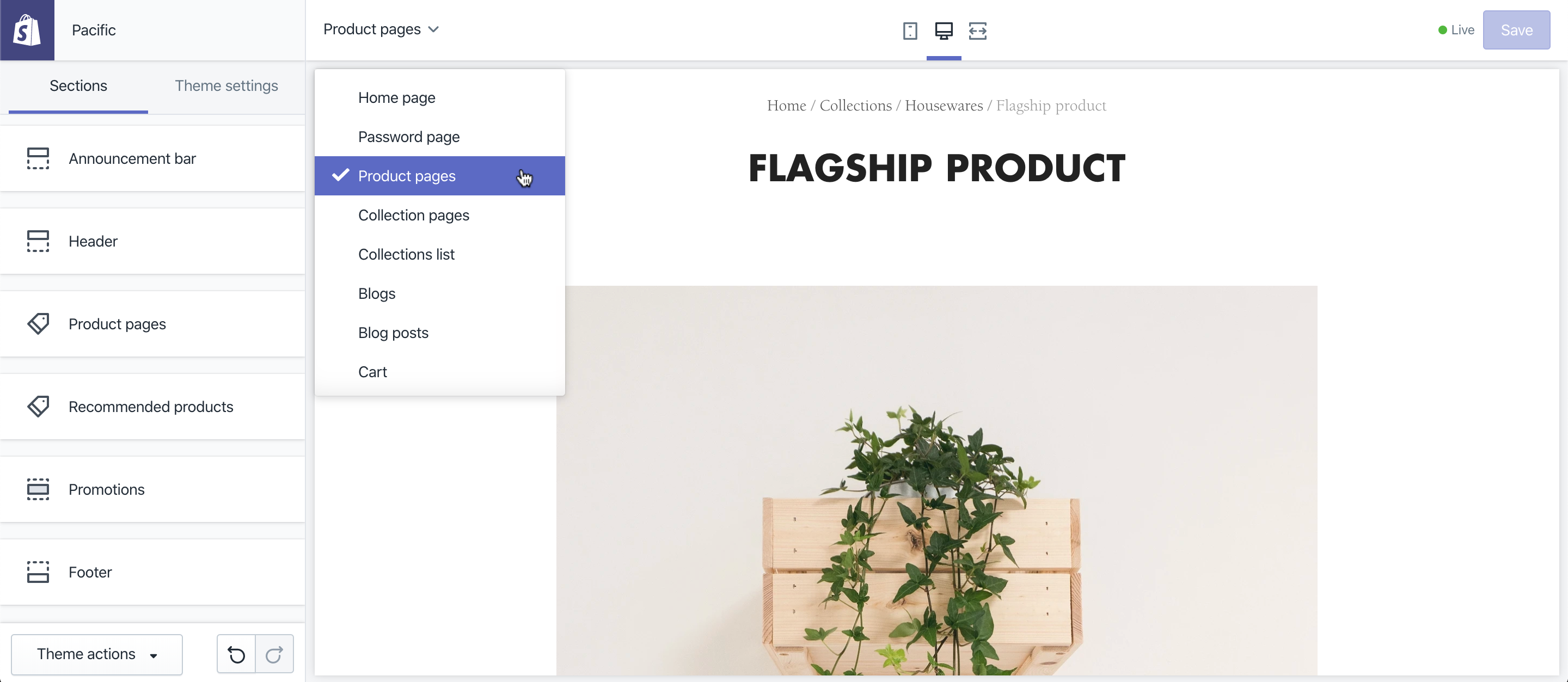 Activate image zoom
Selecting Enable zoom allows customers to view product images with more detail. When enabled, customers can hover the cursor over the main image and a magnifying glass icon will appear, prompting a closer view of the image. To use this feature, confirm that the product images have a width of at least 1600px.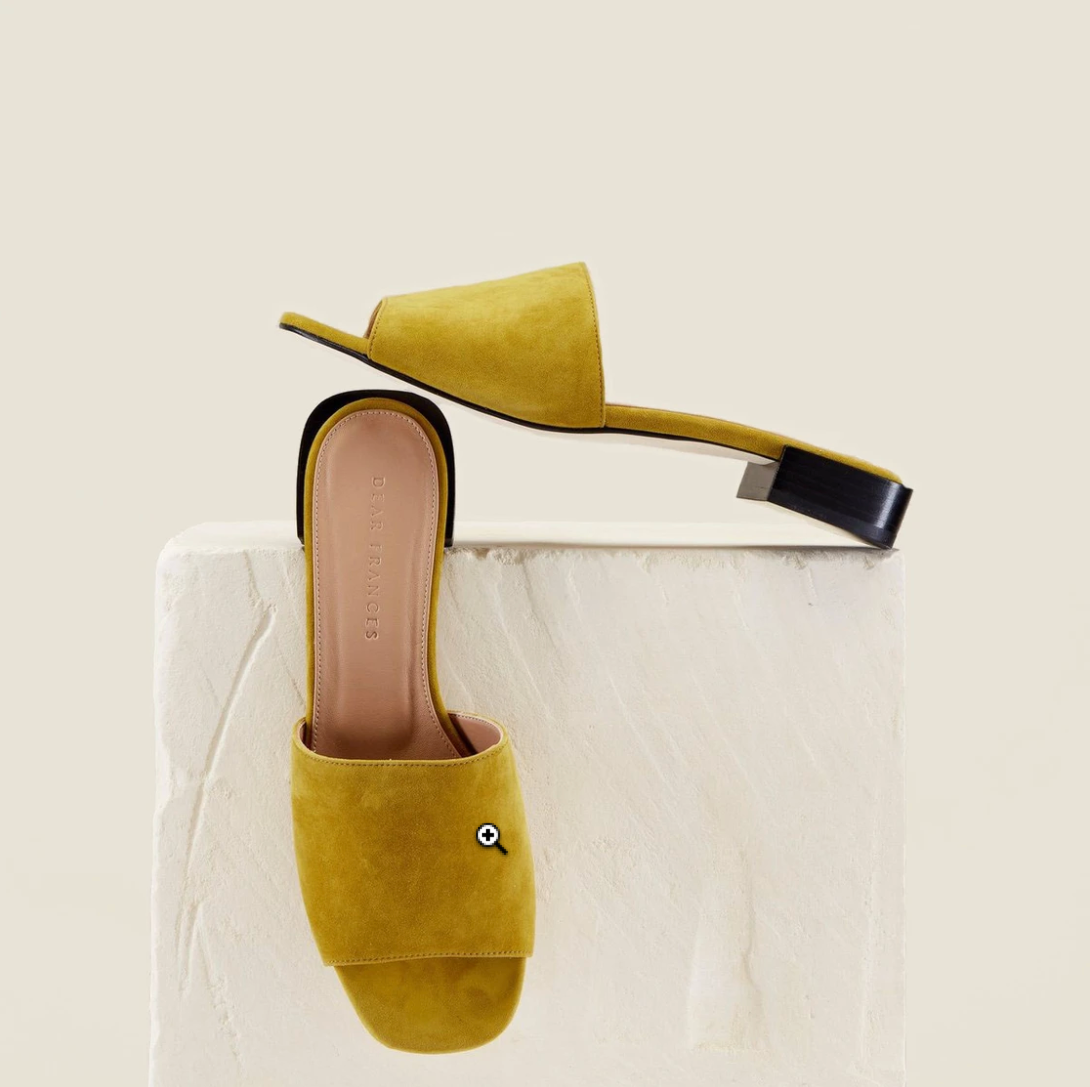 Enable cart quantity box
This option adds a tool to display on your product pages where users can input the quantity of a product they would like to add to the cart.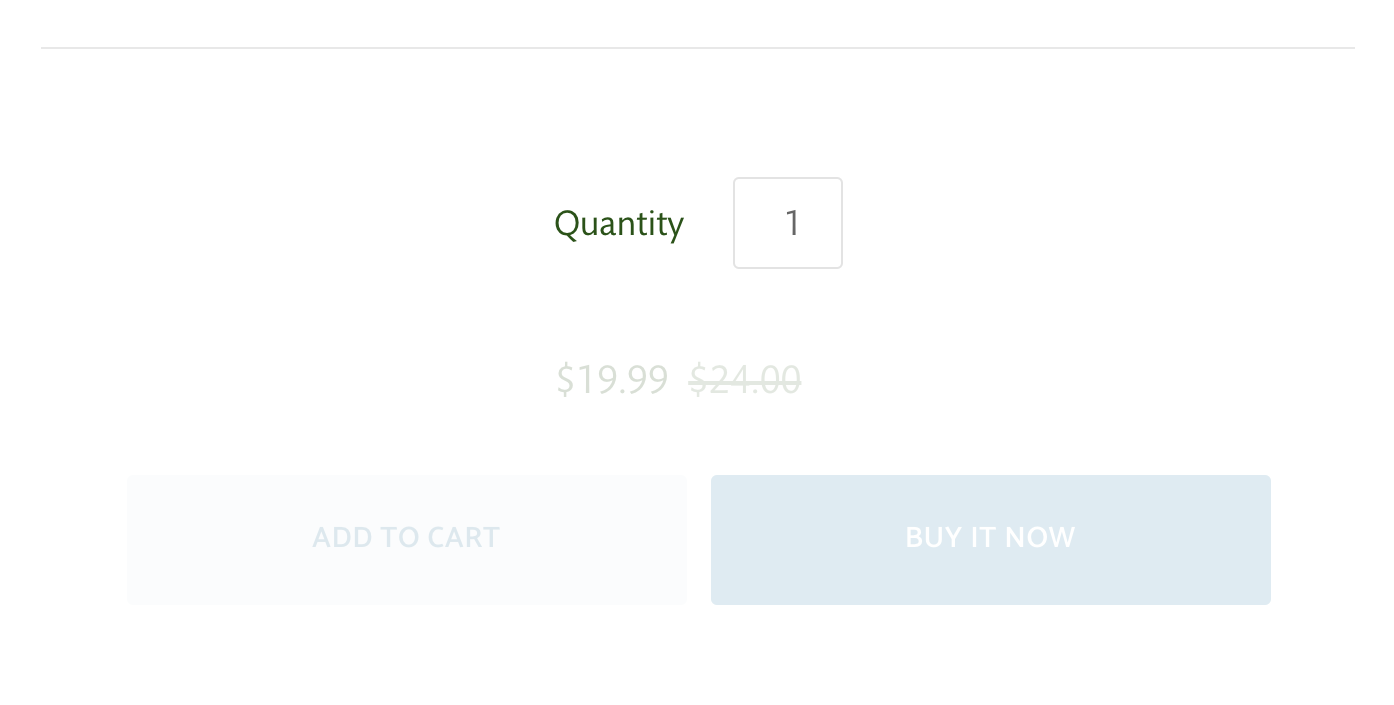 Enable cart redirection
This option brings customers to the cart page automatically after adding a product to their cart. This option would disable AJAX, a function that keeps the customer on the product page following add-to-cart (ATC) activation. If your products are sold individually, for instance, you can disable the quantity box and enable cart redirection to simplify the ATC and checkout process.
Disable AJAX on product page
Enabling cart direction is the same as disabling AJAX on the product page. If an added app is conflicting with the AJAX on this page, disable cart redirection.
Include a dynamic checkout button
Show dynamic checkout button adds a customer-specific ATC button that directs to the Checkout page. If there are important features or apps on your Cart page, you can disable this feature.

For more information on Dynamic checkout buttons, check out the Shopify help center.
Select a product page layout
Choose the Layout for your product pages using the labeled the dropdown menu. Pacific offers two product page layouts: Single column and Double column.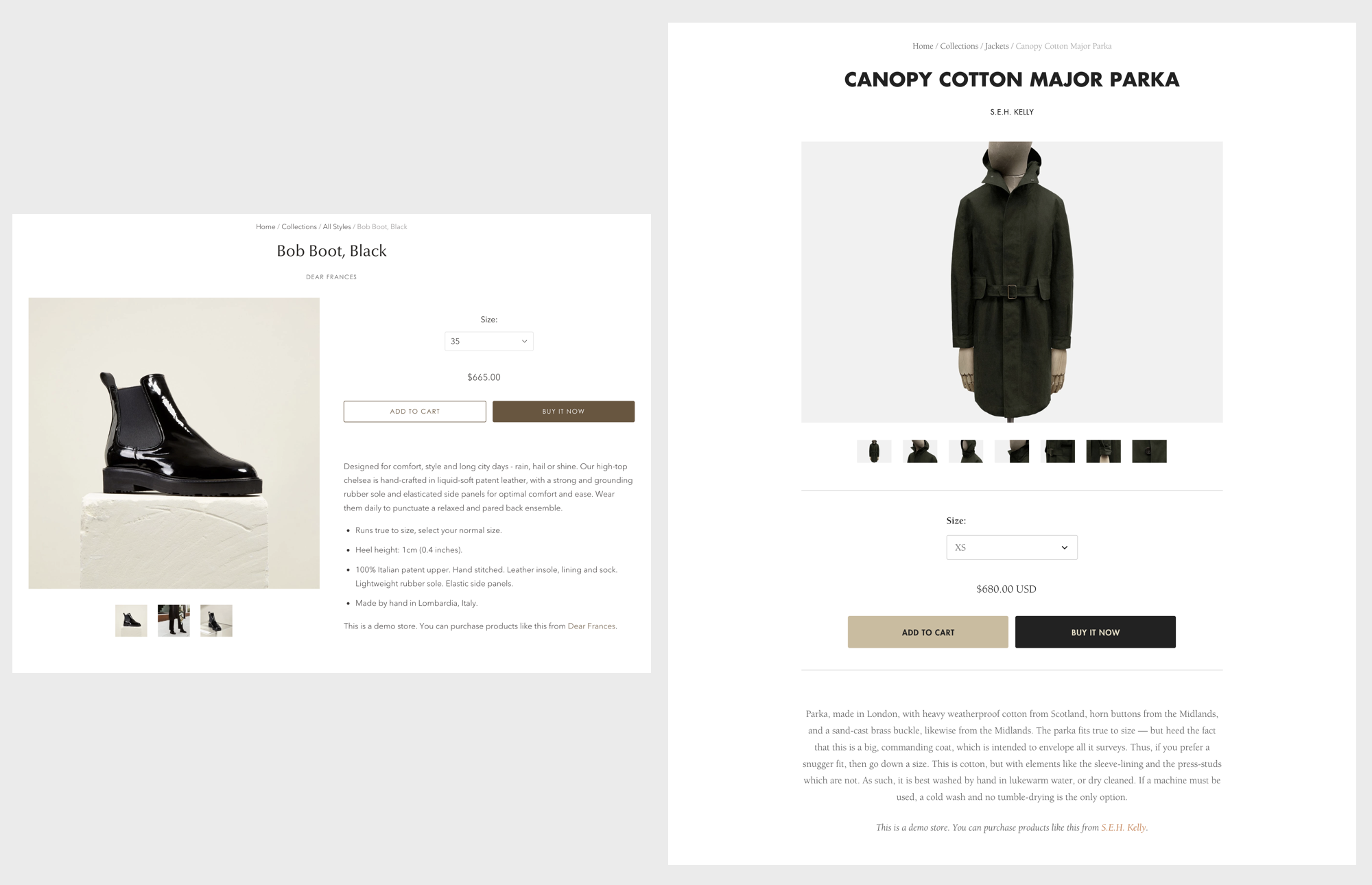 For window and device widths below a certain point, the single column will be active even if double is enabled in the settings.