The Featured collection section draws attention to products from a specified collection on a page. Display up to six products from the same collection in this dedicated space. 
Use the theme editor to add optional heading and border, connect the collection, and activate secondary image display for the Featured collection section.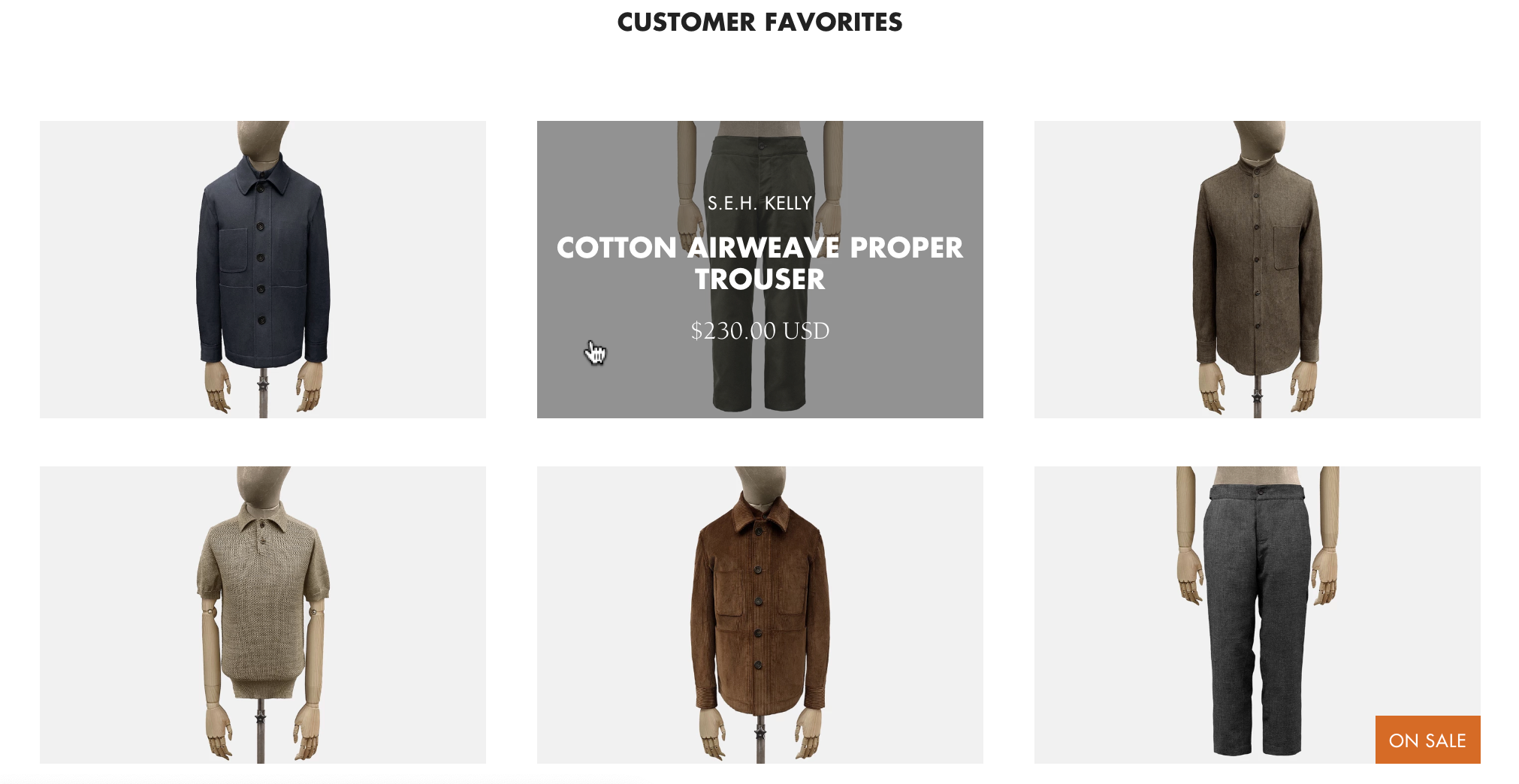 Add Featured collection to your home page
In the theme editor (Customize), click (+) Add section
Locate Featured collection
Click the section, then Add
Save
Customize section settings
Click the Featured collection section to open its settings.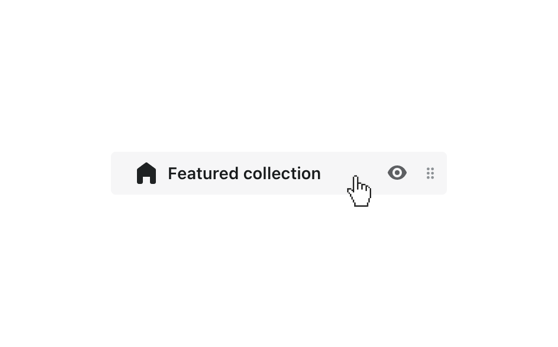 Add optional heading and border
Start by assigning a heading to the section in the Heading field.
To show a horizontal line above the section, enable Show border.
Connect the collection
Click on Select collection to assign the desired collection.

Control the number of Products per row and select the number of Rows with the provided range finders.
If you haven't set up a collection yet, return to the admin (Products > Collection > Add collection) and follow this guide: Collections.
Activate secondary image display
Enable product image flip on hover displays each product's secondary image when the cursor passes over the image.
The image used here would be the second image associated with the product in the Products admin.