Pacific includes an expanded search feature, allowing your customers to not only search keywords, but also access Quick links and receive suggestions from Live search the moment they start typing.
Use the theme editor to activate live search, choose a live search layout, control what customers can search for, and include quick links for the Live search.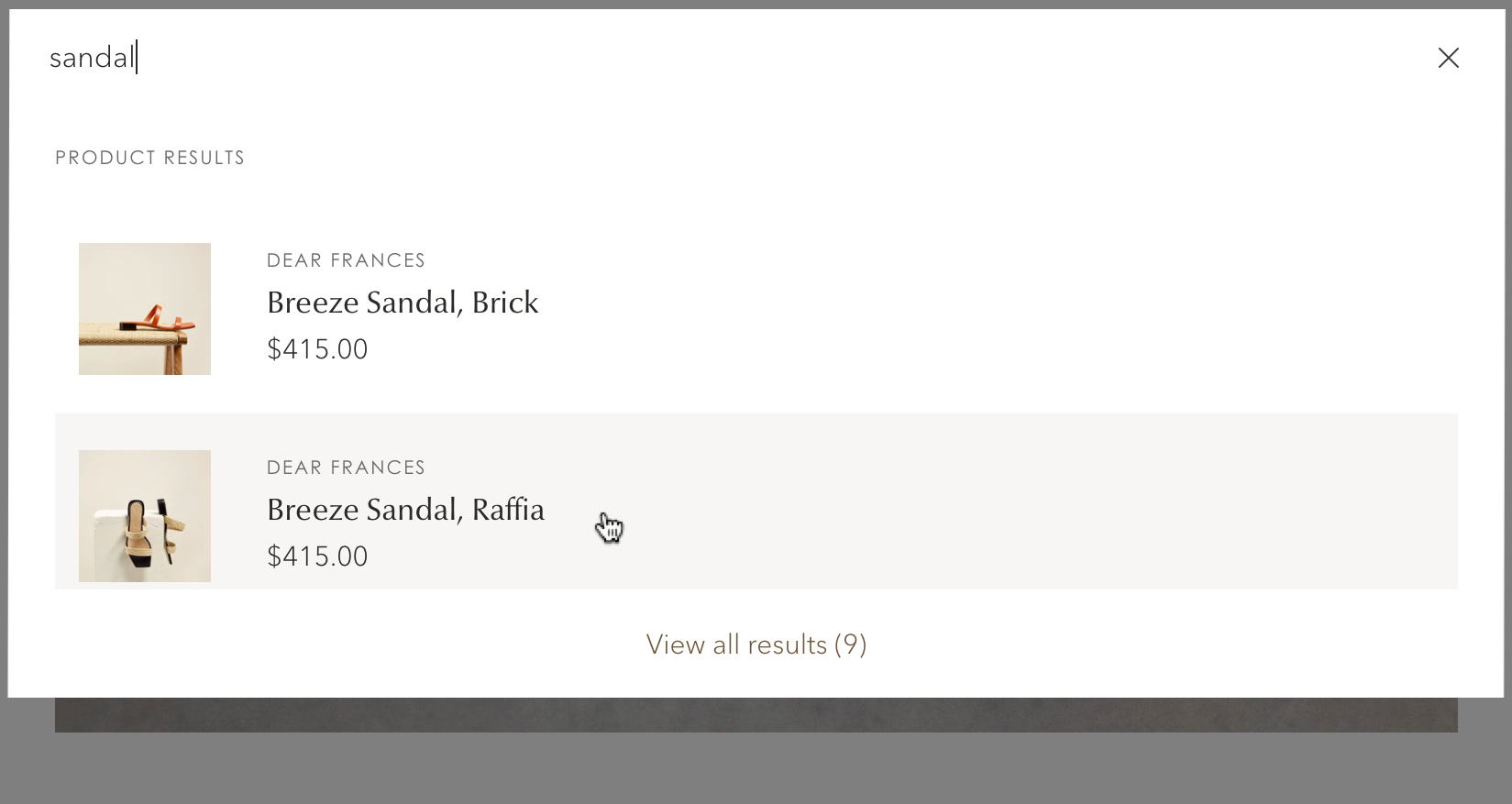 Activate live search
To get started, Enable live search. Disabling this option will return the search feature to its basic function.
Choose a live search layout
With Live search, suggested results will be displayed while the customer types. The appearance of these items can be configured through the Results layout dropdown, with three options: Comfortable, Cozy, and Compact.
Control what customers can search for
Control which categories of results are included in the search feature using the Display setting.
Display options include:
Products only
Products and pages
Products and posts
Products, posts, and pages
Include quick links in the live search
The Quick links portion of the Search feature allows you to add a list of commonly searched items as links.
These links can be compiled as a new menu in the Navigation admin, which you can then select in the Quick links settings.