Product pages highlight the features and benefits of individual products. At a basic level, it should contain the product title, images, description, price, and an add-to-cart (ATC) button.
Use the theme editor to access the product page features and settings, choose a layout option, select the product page features to display, enable cart redirection, and show dynamic checkout buttons.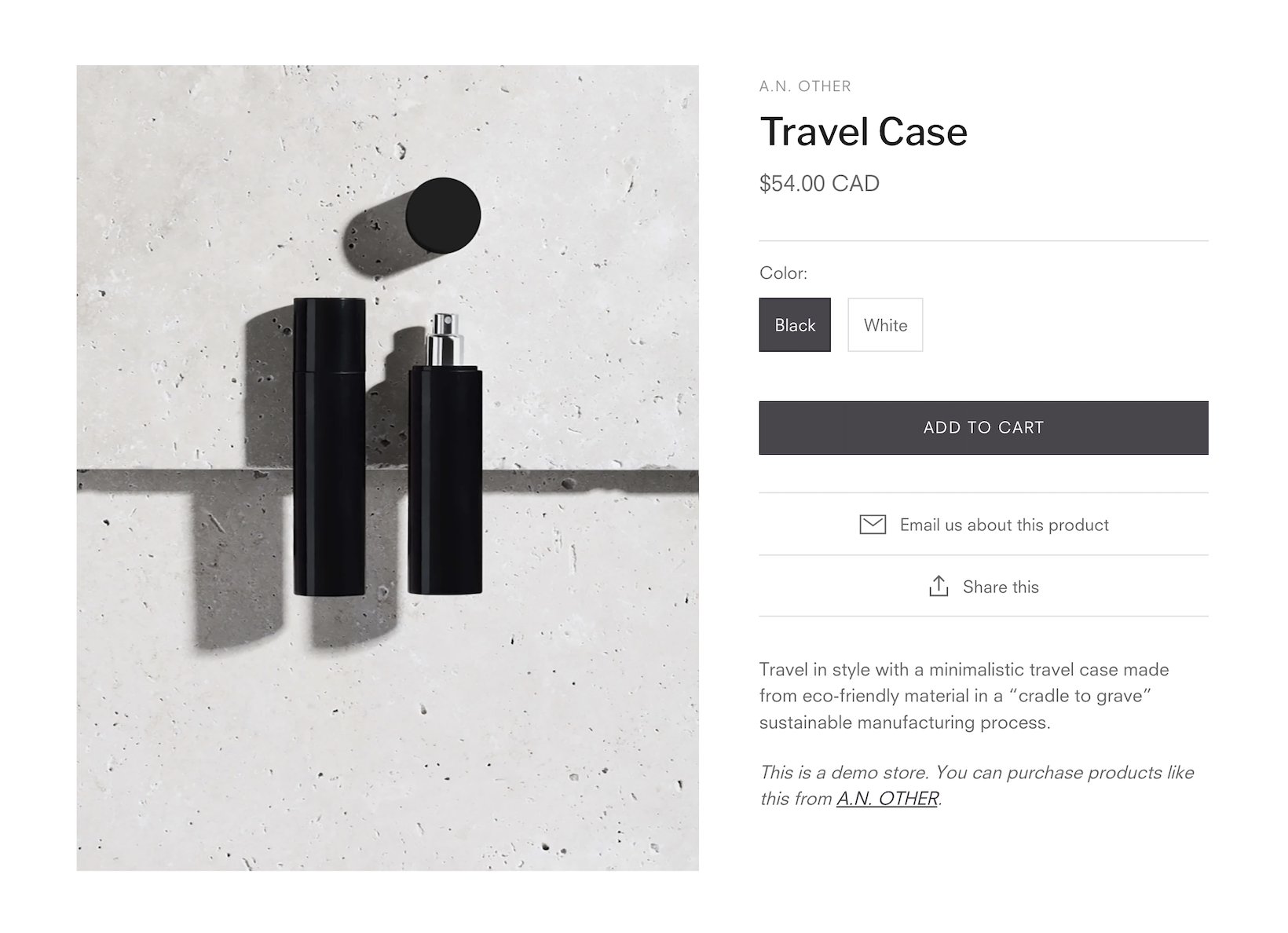 Access the product page features and settings
In Atlantic, customize your product pages by navigating to any product page in the theme editor and clicking on Product pages. You can also use the page selector dropdown to access these settings.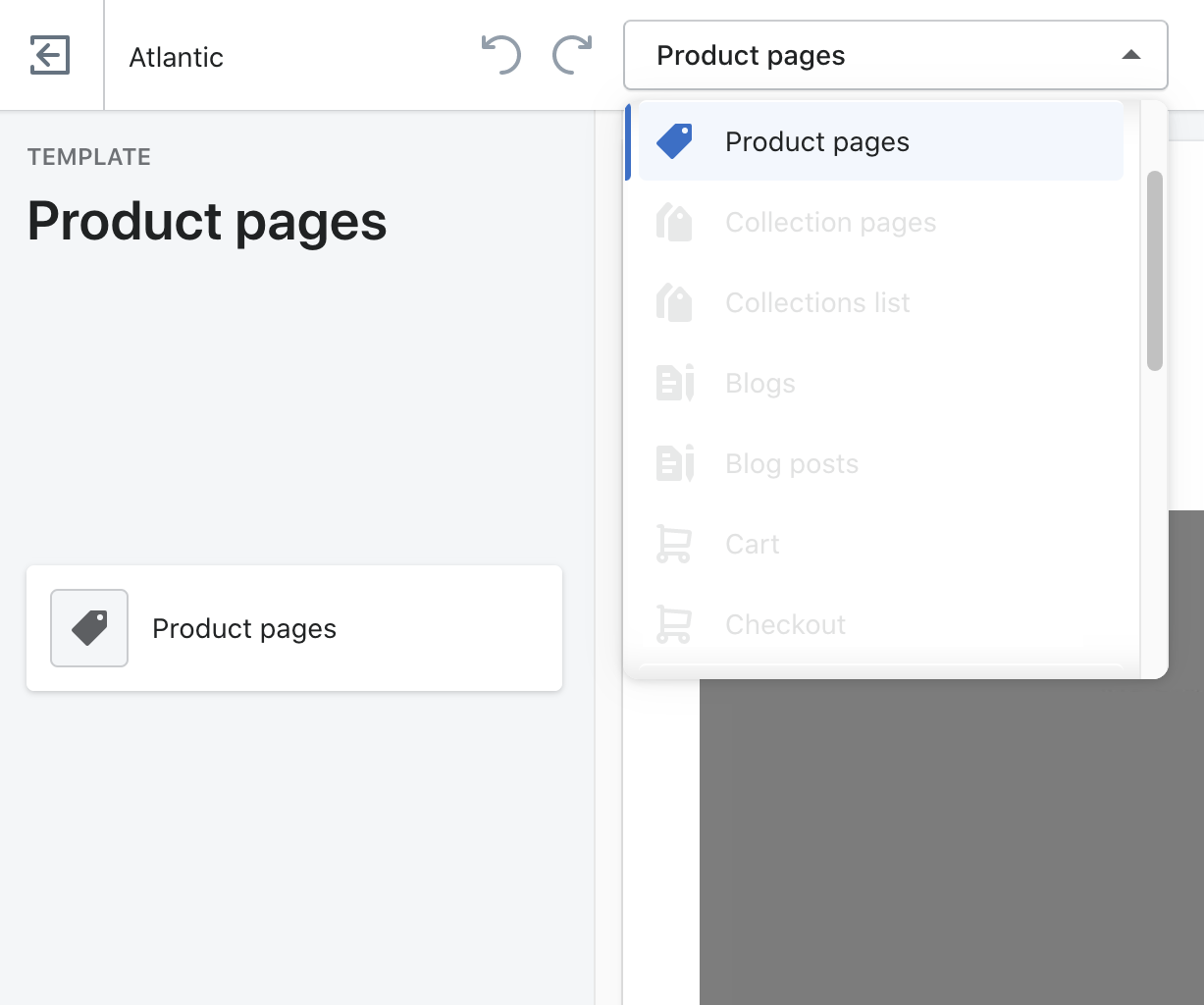 Consider adapting your product descriptions into tabs with our HTML code approach: Adding tabs to your product description
Choose a layout option
Use the Product details alignment dropdown to select an alignment style. The Left option will align the product details to the left, while Center will align to the center.
Select the product page features to display
Use the Variant options style dropdown to show the product variants as Selectable boxes or in a Dropdown list.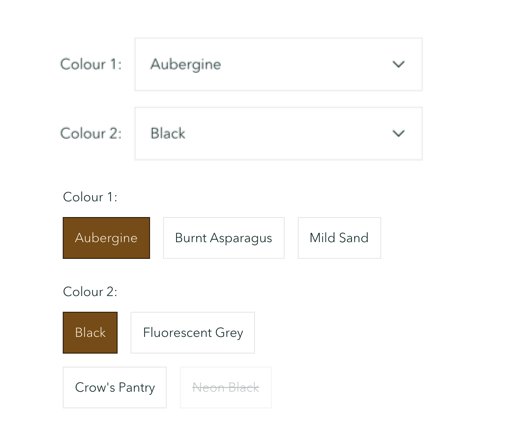 Display SKU on product page
Enable Show variant SKU to include the Stock Keeping Unit (SKU) label on the product page.
Show breadcrumbs
Configure the product page to Show breadcrumbs by checking the box. Breadcrumbs are secondary navigation links that show the current location of a visitor on your website, as well as how they got there.
There are multiple places where breadcrumbs can appear on your site, but checking this setting will only affect your product pages.
Show quantity selector
Enable Show quantity selector to include a feature for customers to control how many items are added to the cart. Disabling this option limits the quantity added to one per add-to-cart activation.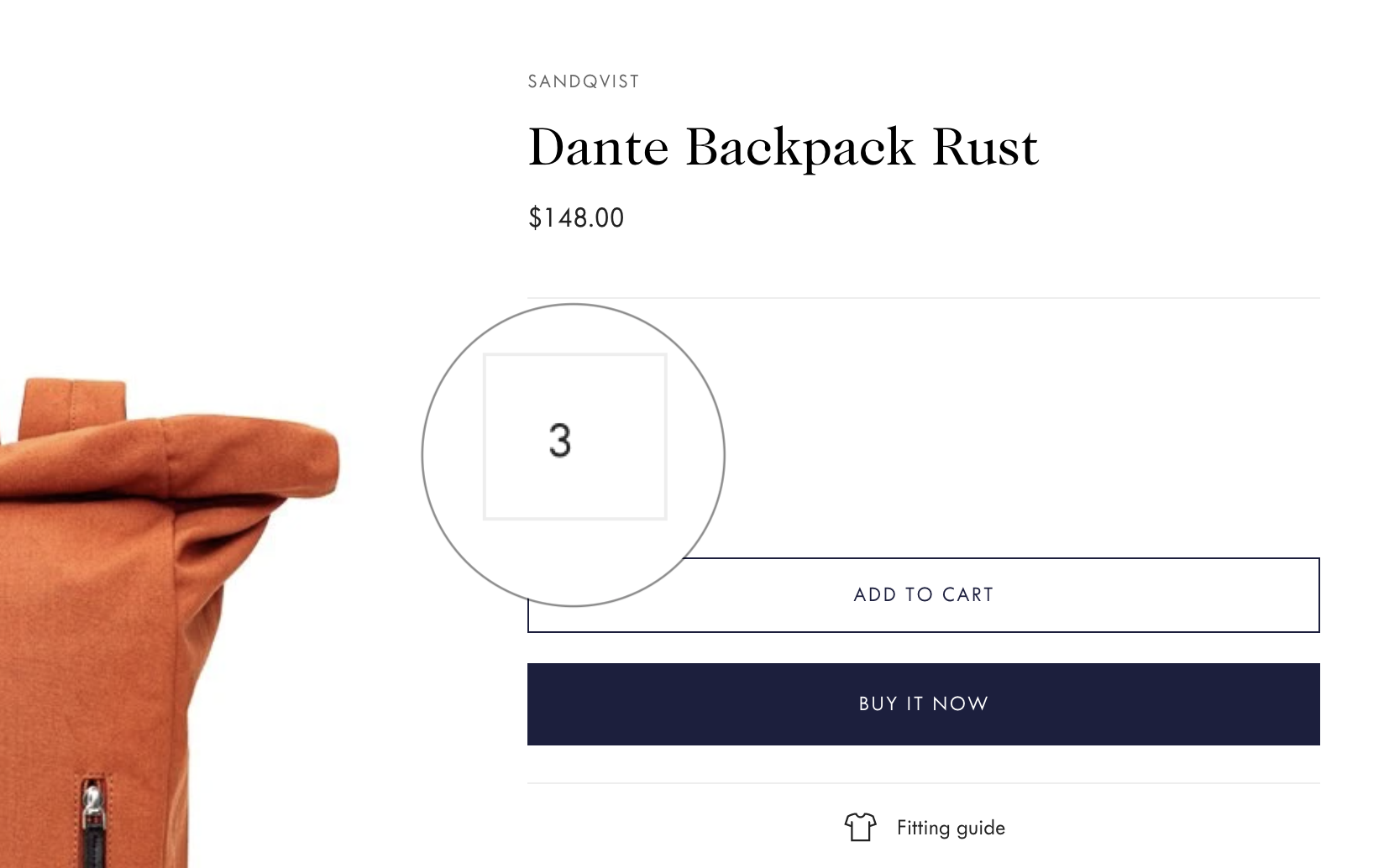 Show email link
You can also elect to Show email link. If enabled, this will display beneath your product images.
This link will say "Email us about this product" by default. Customize the text by navigating to Edit languages (Actions > Edit languages).
Enable cart redirection
To send customers straight to the cart page after adding an item, Enable cart redirection.
Disable AJAX on product page
Some apps require disabling AJAX, which is precisely what Enable cart direction allows. To disable AJAX, simply Enable cart direction.
Show dynamic checkout buttons
To streamline customers to the checkout enable Show dynamic checkout button.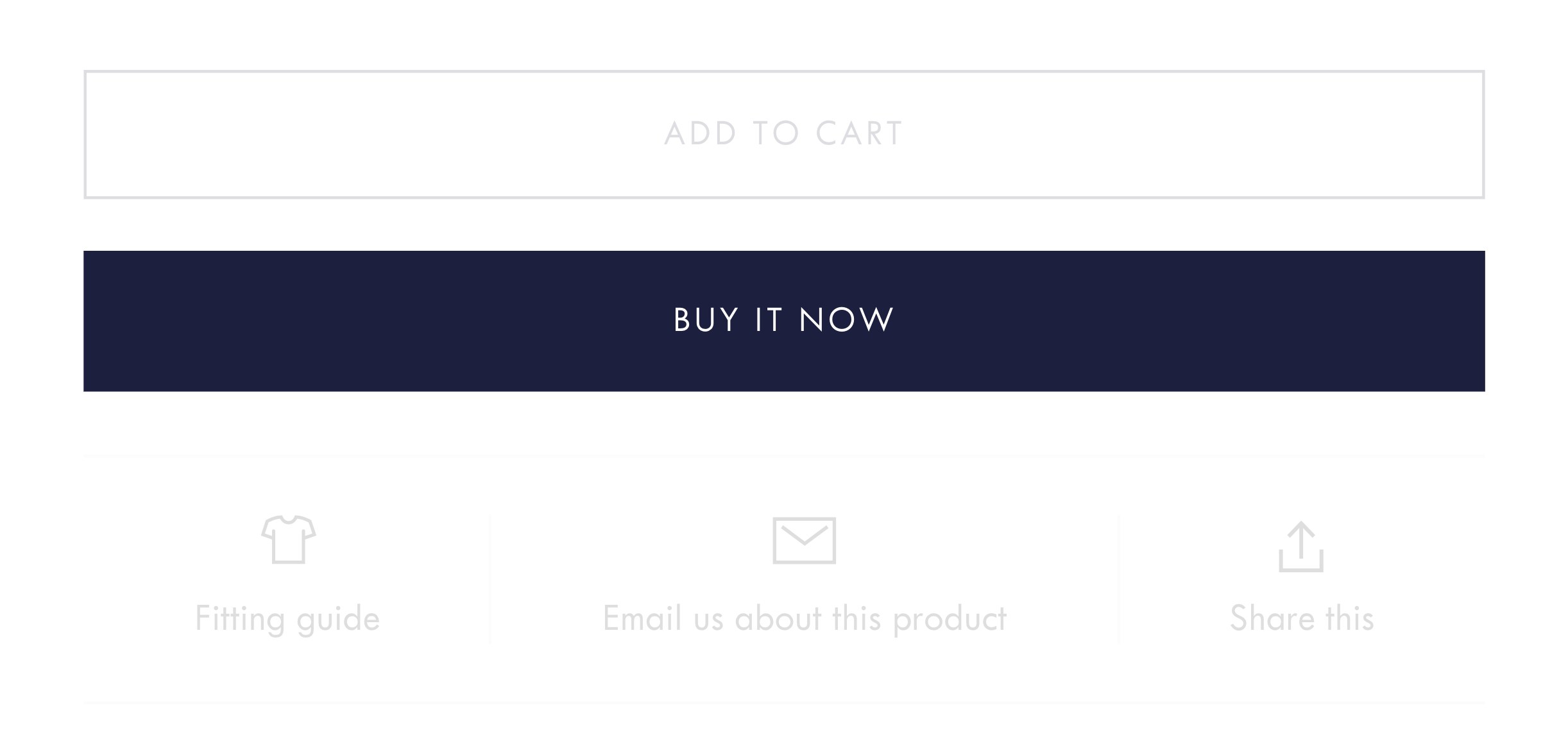 Show social media share buttons
Want customers to share your product through social media posts? Enable Show social sharing buttons.