Activate the header search icon
Atlantic's header search icon is enabled out of the box, but if it is deactivated, go to the Header section settings in the theme editor:
Customize > Sections > Header > Show login and search labels
Using the live search feature
Provide search results before the customer has finished typing their keywords by enabling Live search.
Customize > Sections > Header > Enable live search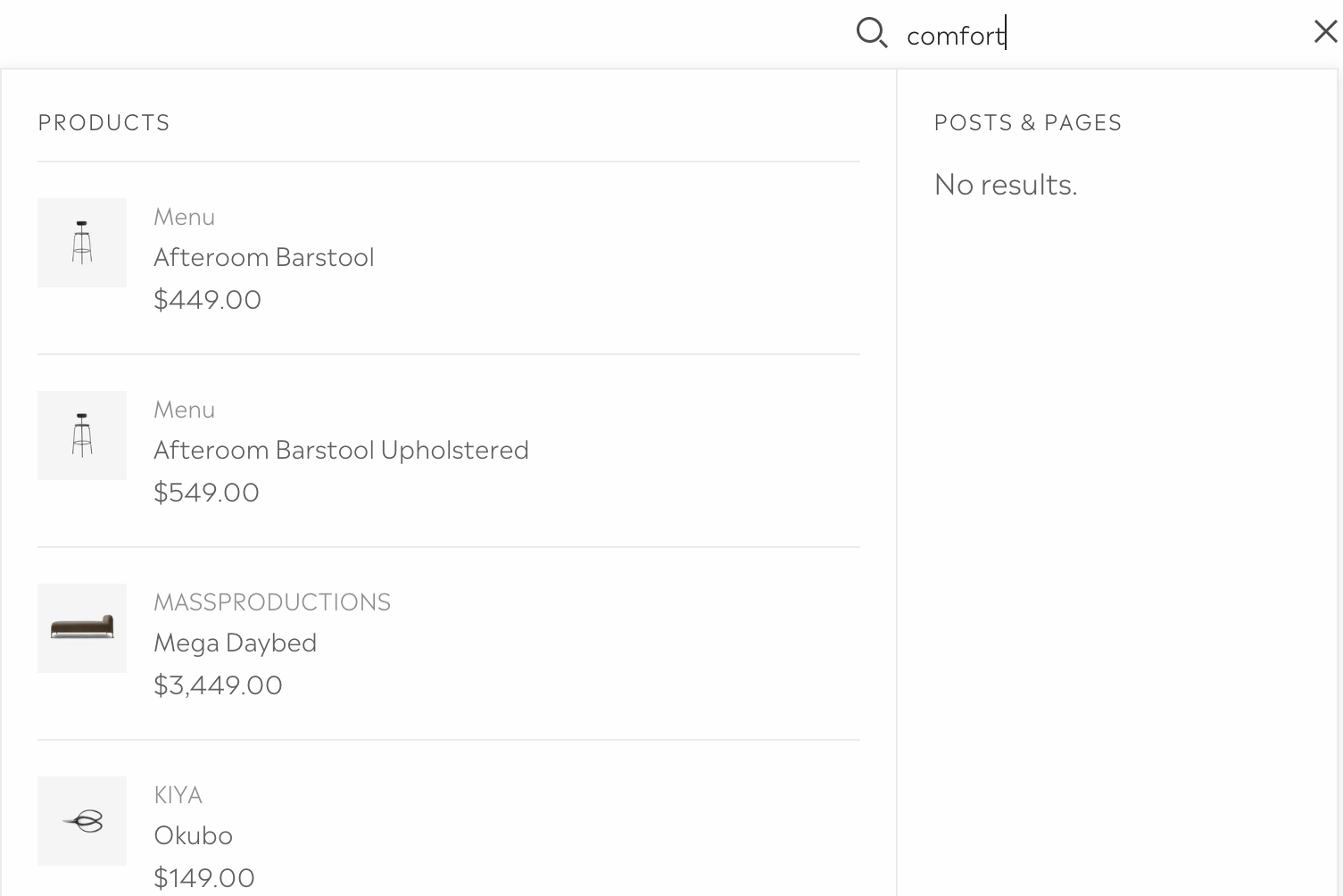 This feature can include search results from Products, Pages, and Posts. Refine the search results to suit your storefront by selecting an option from the Display results dropdown.