Making a size guide helps customers feel confident in their purchase and reduces the chance of returned items. For information on size guides, check out this blog article by Shopify:
Why Your Store Needs a Size Chart (And How to Create One)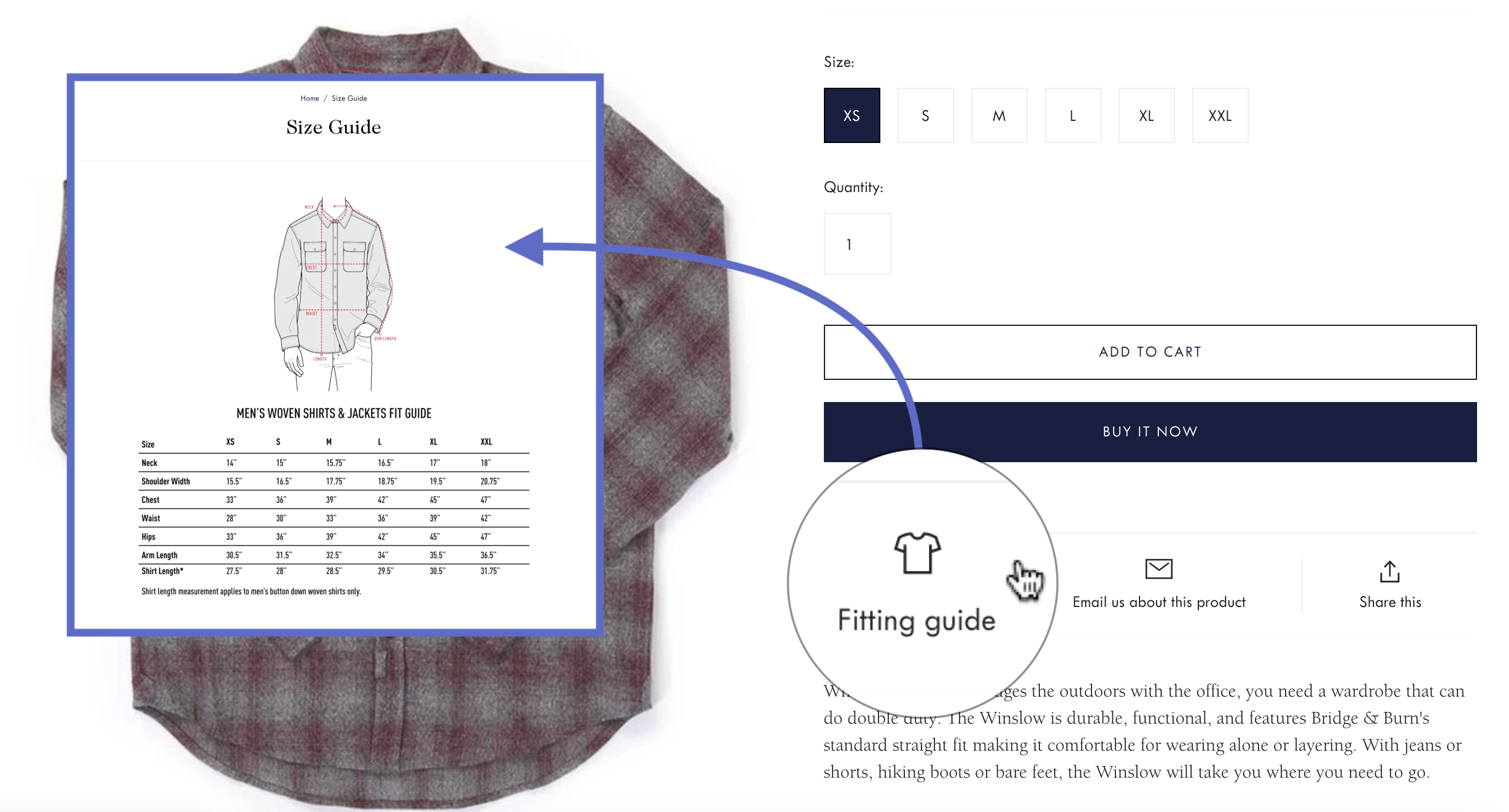 Add fitting guide link to your product page
To access this settings, go to Customize > Open a product page in the right-side preview or select Product page from the page dropdown > Under Sections, open Product pages.
Click Select page to locate and assign the fitting guide to the product pages.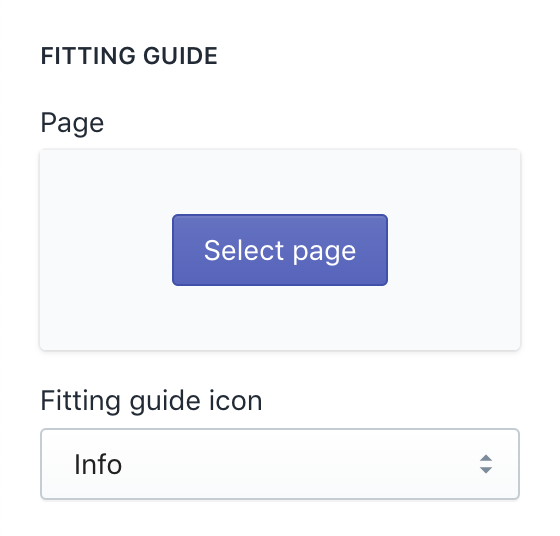 Select an icon
Choose an option from the Fitting guide icon dropdown to pair with your fitting guide link. The options are:
Add a fitting guide link to quick shop window
Navigate to the Theme settings in your theme editor and open Products.
To include a page link for your store's product fitting guide, click Select page and locate the page in the dropdown.