Empire's sidebar can feature a tag filter, allowing customers to find products more quickly without leaving the collection page.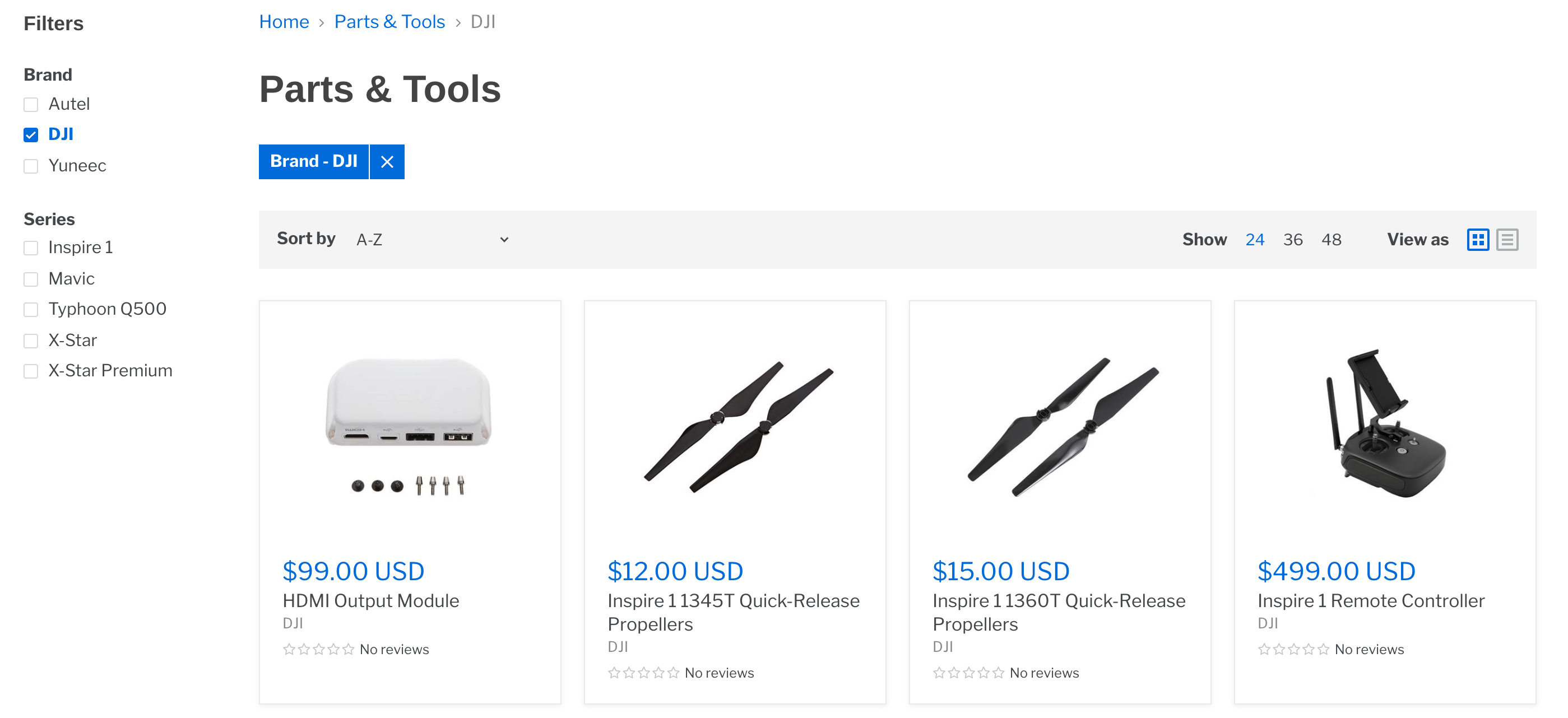 Activating the sidebar 
To activate this feature, go to Customize > Select Collection page from the page dropdown > In the left-side settings, open Collection pages > Enable Show sidebar
Once this is enabled, configure the settings below to show the tags By tag or By group.
If you display them By tag, all of the tags you have used will be displayed as checkable boxes in the sidebar. You can add and edit tags for each of your products in the Shopify admin. 
Filter tags by group
If you would like your filters to be categorized in separate groups, like this example from the Supply demo store, follow the below steps.
First you add the organizing tags to the Product admin (Products > Edit product) in this format:
Interest_Animals, Interest_Art, Interest_Cooking
In the theme editor you can enable the 'By group' setting, found under Sidebar.
To get here, go to Customize > In the right side preview, open up any collection page (or select Collection page in the page dropdown) > in the left-side settings column, you will see a section called Collection pages > In here you can select By group > Save
Hiding additional tags
Use the Hide additional tags after dropdown to restrict the amount of tags displayed in the sidebar. By default, all tags will be displayed. The available options here are:
5 tags
6 tags
8 tags
10 tags
15 tags
20 tags
For example, if you selected 8 tags, the list of tags will stop after 8 instances.
Filters position
The Filters position selector determines whether the tag filters will show above or below the optional sidebar menus.