The Logo list section is a great way to build social proof is by displaying the logos of trusted sources—companies who have promoted your products, for instance, or if you have been featured in a notable newspaper or magazine. Merchants also use the section to display other sorts of recognizable logos–security badges, logos of suppliers, payment providers, etc.

Add this section to
Customize section settings
Click the Logo list section to open its general settings.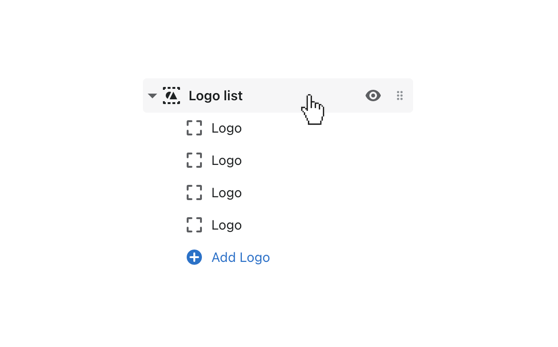 Heading
Include a Heading with the provided field.
Border
If you would like to show a border above your Logo list by checking Show border.
Logos per row
You can select how many logos you display using the Logos per row range picker.
Add the logo images and links
To add a logo, click one of the preset Logo blocks. Add more by selecting (+) Add logo.
Image
Click Select Image to connect the logo image (480px by 480px JPG image is best), then add the Link.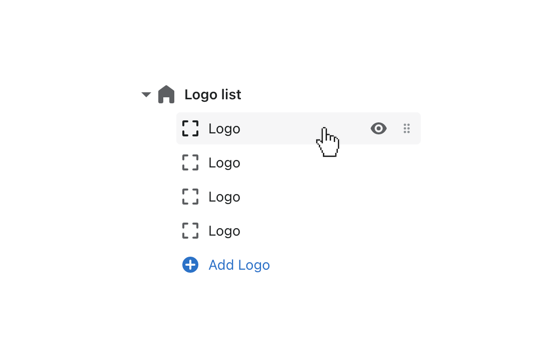 You can display up to 12 logos in this section.