The product page is where you highlight the features and benefits of your individual products. At minimum, it should contain the product title, images, a description, the price, and an add-to-cart button.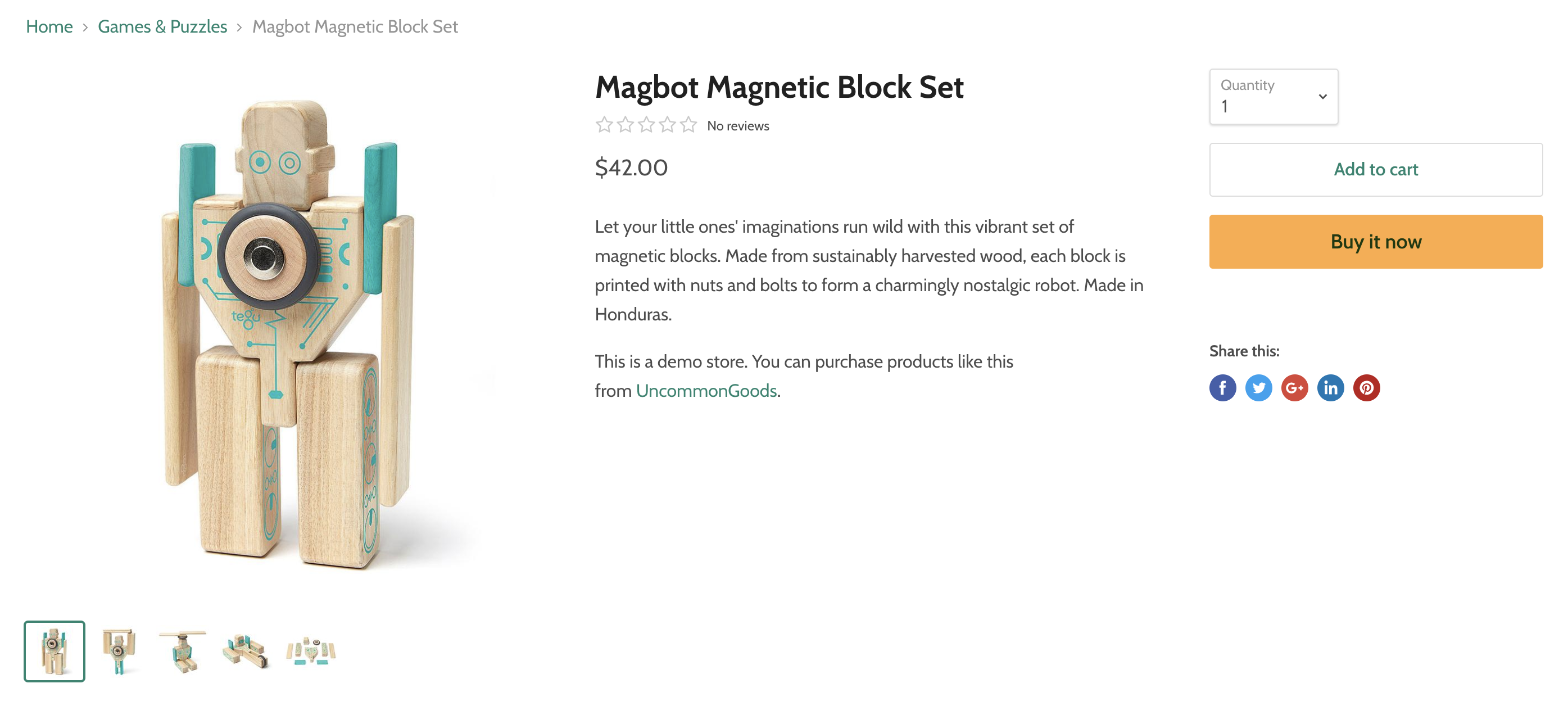 With Empire, you can customize your product pages by navigating to a product page in the theme editor and clicking on Product pages under the Sections tab.
There are a number of ways you can customize your product pages, beginning with the settings in the Sections within the Product pages section.
Layout
Empire comes with two different layout options product pages, Two columns or Three columns.
Autoplay product videos
Enable autoplay for product videos: This will let you auto-play videos added within the Shopify Admin in the Products as an image.
Dynamic checkout button
To include an additional add-to-cart button that directs to the Checkout page, enable Show dynamic checkout button (DCB).
For more information on the DCB, check out this Shopify article.
Cart redirection
Enable cart redirection to direct your customers to the cart page after adding an item to the cart.
Disable AJAX on product page
Some apps require disabling AJAX, which is precisely what Enable cart direction allows. To disable AJAX, simply Enable cart direction.