The Product page is where you highlight the features and benefits of your individual products. Empire includes many features and settings for the Product page.
Use the theme editor to select a layout option, include a dynamic checkout button, redirect customers to the cart, and control image settings for the Product page.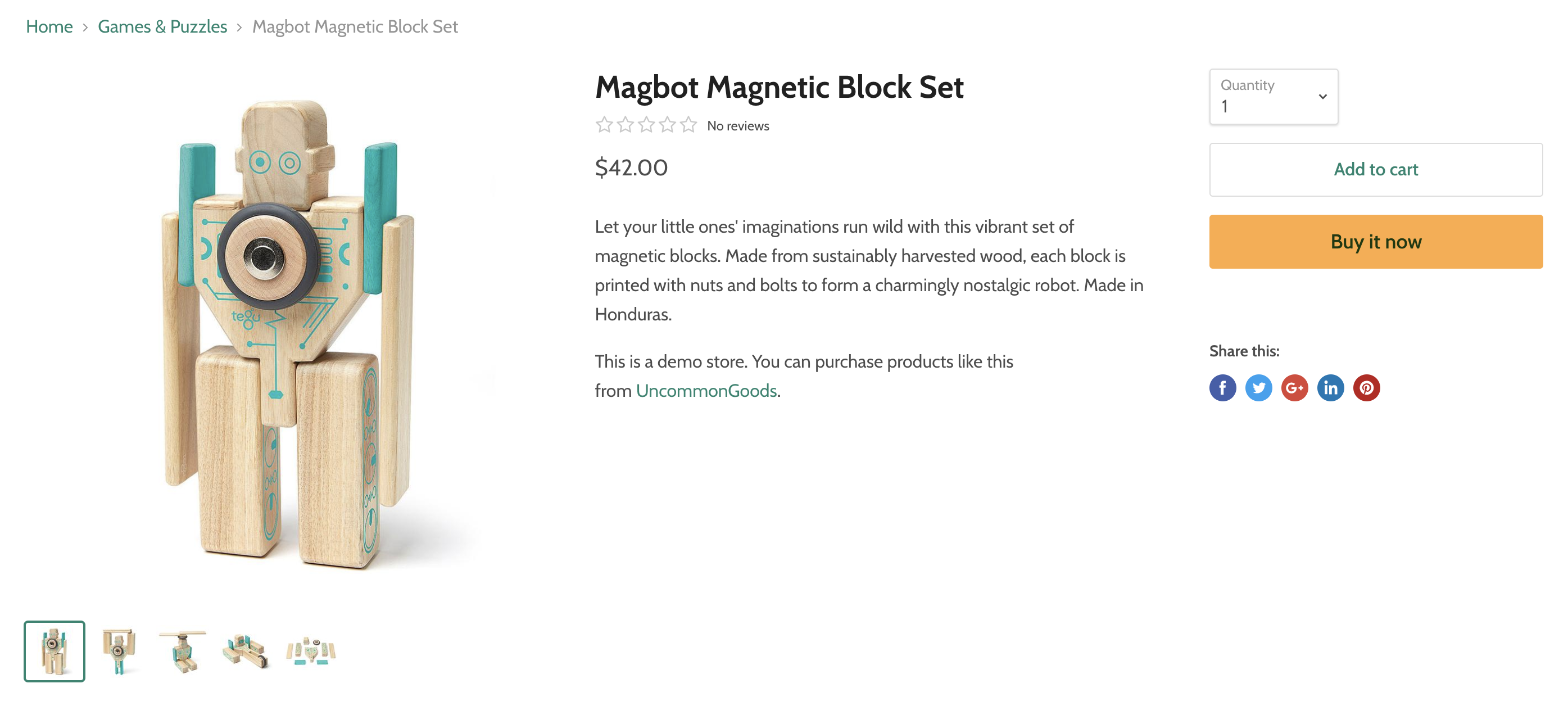 With Empire, you can customize your product pages by navigating to a product page in the theme editor and clicking on Product pages under the Sections tab.
There are a number of ways you can customize your product pages, beginning with the settings in the Sections within the Product pages section.
Consider adapting your product descriptions into tabs with our HTML code approach: Adding tabs to your product description
Select a layout option
Empire comes with two different layout options product pages, Two columns or Three columns.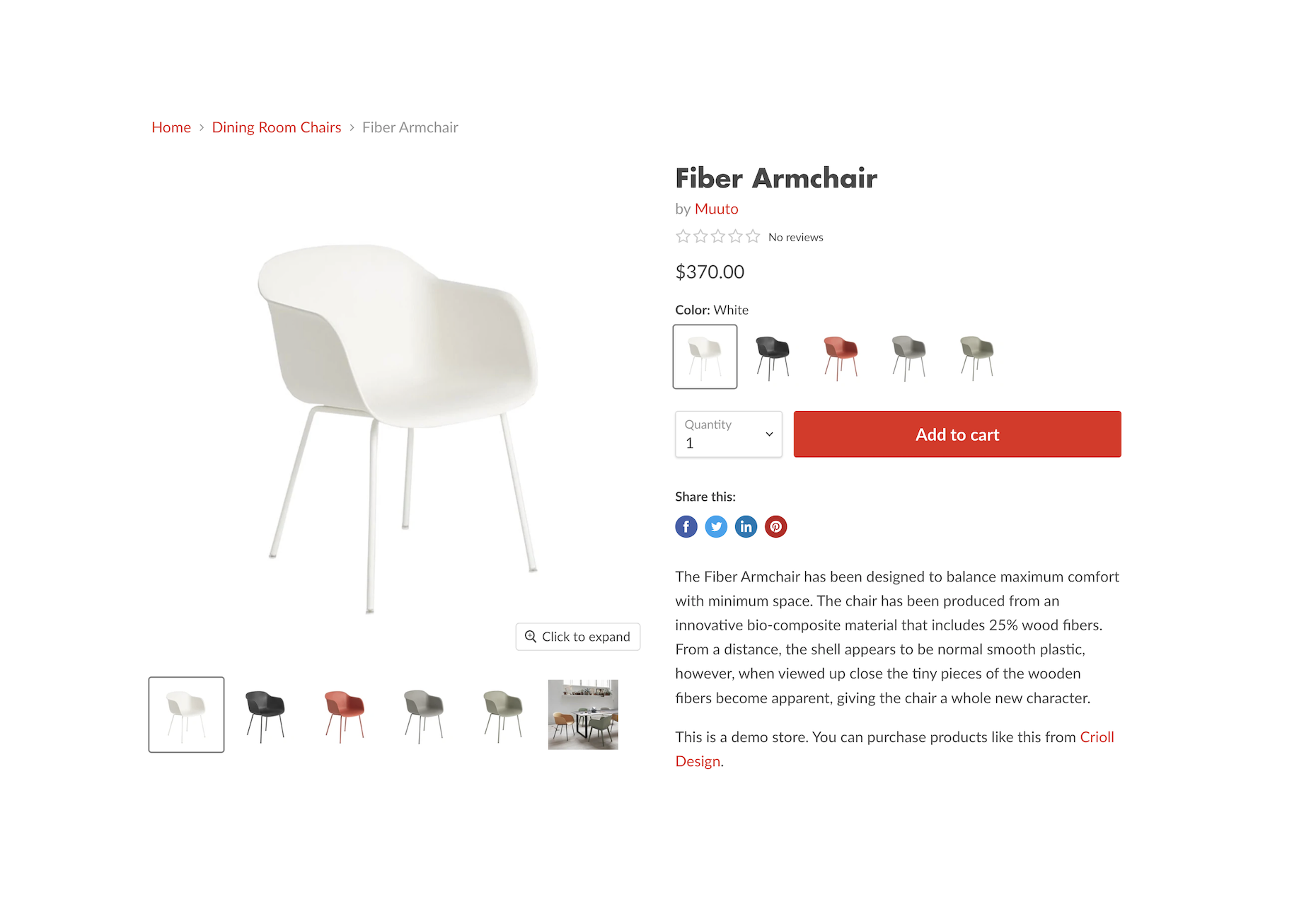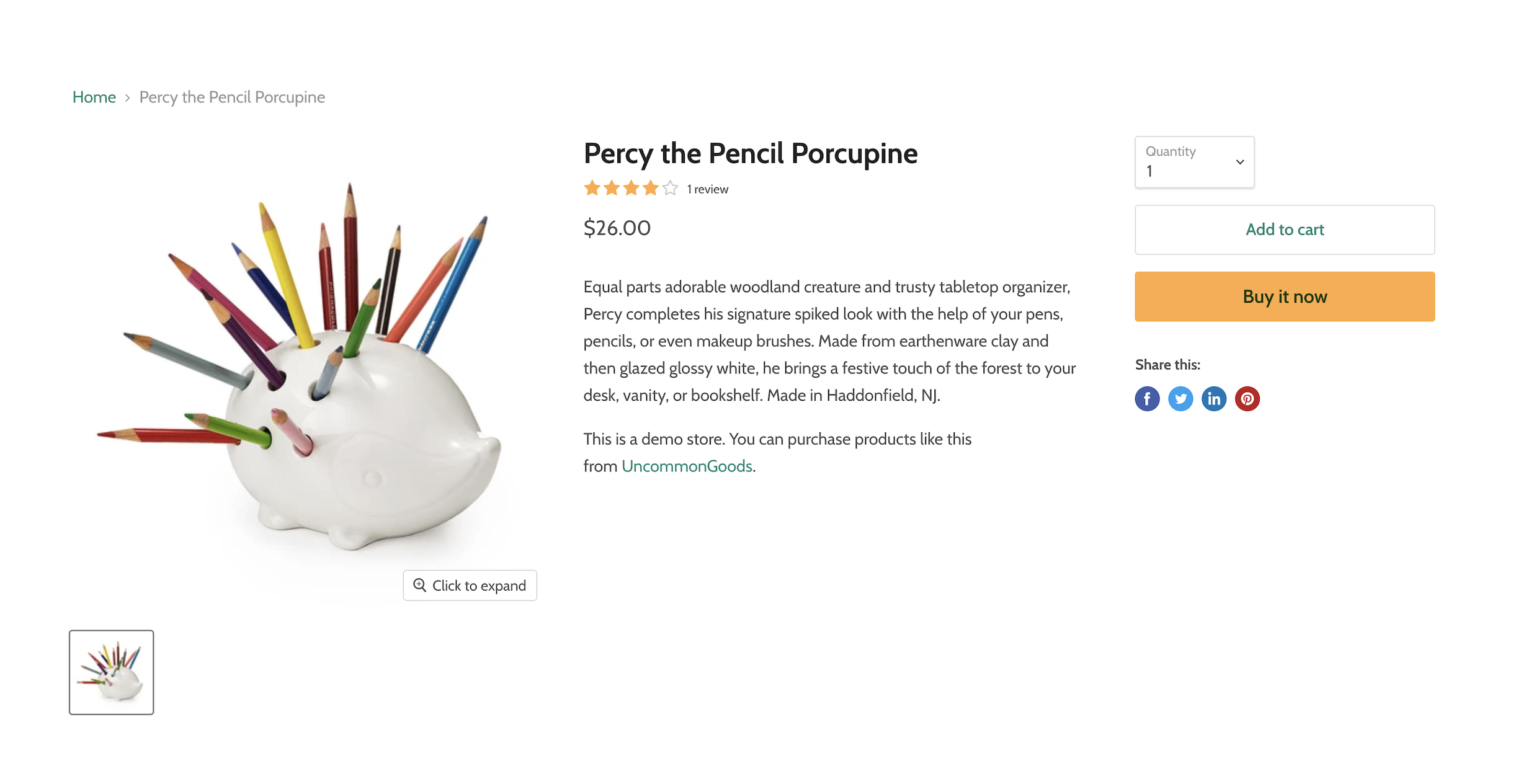 Include a dynamic checkout button
To include an additional add-to-cart button that directs to the Checkout page, enable Show dynamic checkout button (DCB).
For more information on the DCB, check out this Shopify article.
Redirect customers to the cart
Enable cart redirection to direct your customers to the cart page after adding an item to the cart.
Disable AJAX on product page
Some apps require disabling AJAX, which is precisely what Enable cart direction allows. To disable AJAX, simply Enable cart direction.
Assign the gallery thumbnails position
Thumbnails are the small preview images that accompany the main image. To control the position of these, select an option from the Gallery thumbnails position dropdown.
The Slideshow aspect ratio in the Products portion of the Theme settings controls the width-to-height ratio for the Product page image wrapper. This can help keep them more consistent to browse through if the images are uploaded with varying ratios.
Enable image zoom
Allow customers to get a closer look at high-quality product images by selecting Enable image zoom.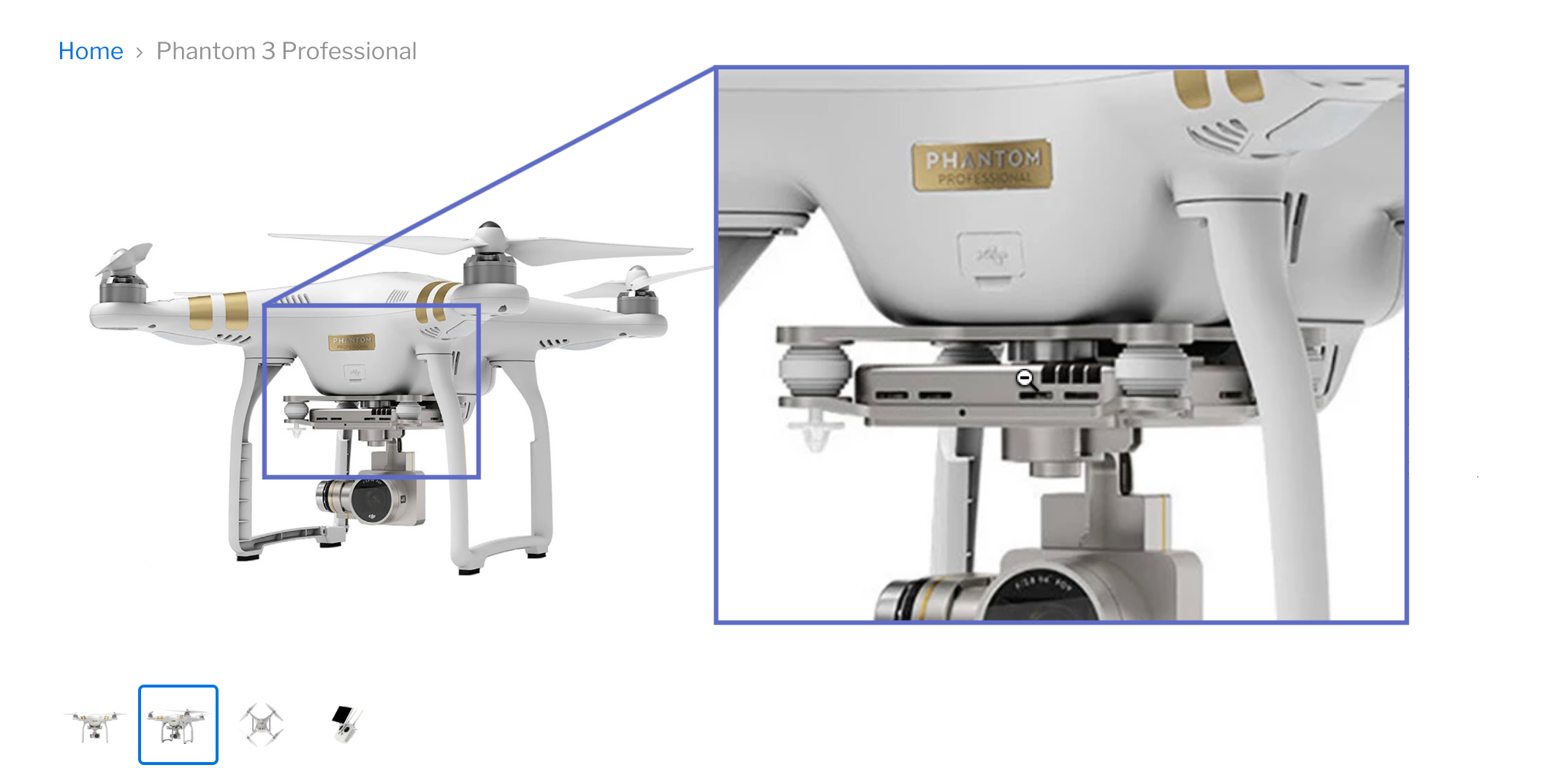 This feature works with images above 1600px in width.
Select a roll-over zoom style
Have the zoom feature display as a Separate box by selecting that option from the Roll-over zoom style dropdown. Alternatively, select Replace main image to keep the zoom contained in the main image wrapper.
Adjust the magnification level
Adjust the Initial image zoom level using the labeled dropdown.