The Rich text section is a flexible feature for adding content to your home page. You can use up to two blocks within each section.
Use the theme editor to adjust the Section width and add content blocks (Text or Page).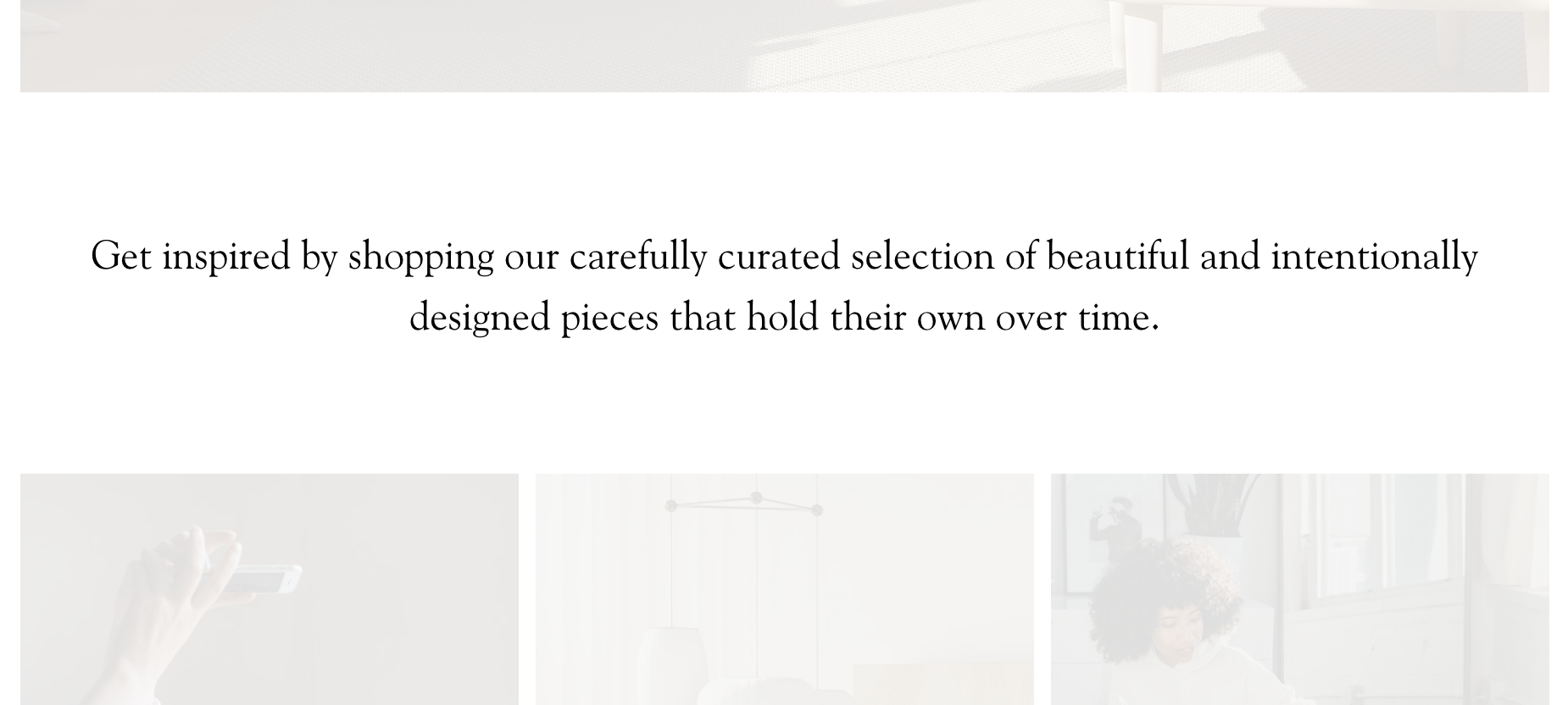 Add Rich text to your home page
In the theme editor (Customize), click [+] Add section
Locate Rich text
Click the section, then Add
Save
Adjust the section width
Choose between Regular, Wide, and Full width for the Section width to adjust the size of the section.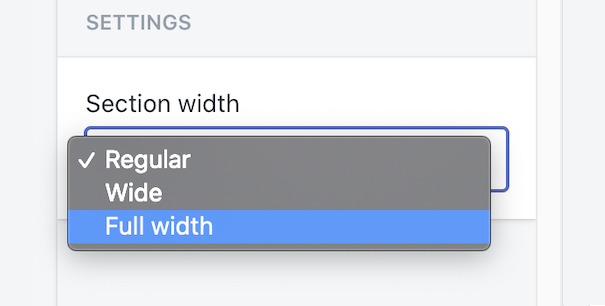 Add content blocks
There are two types of content blocks in the Rich text section: Text and Page

To access the Page option, you need at least one content block space free. Delete the Rich text content block if only a video is needed.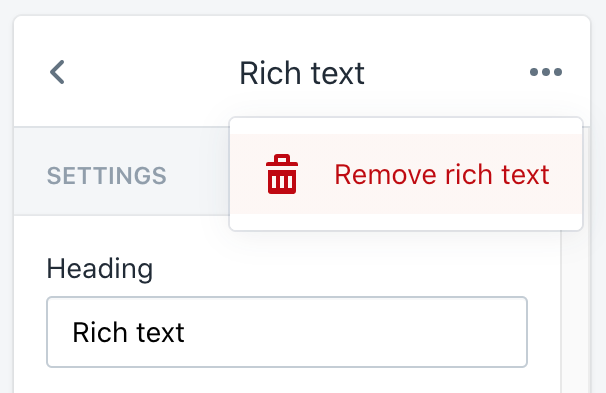 Using text blocks
Choosing the Text block will allow you to enter text directly into a text editor. Then you the text formatting buttons to customize your text.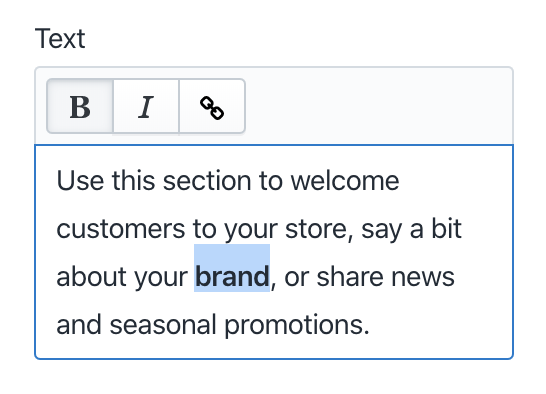 You can make your text Bold, Italicized, or connected to a Link. You can also give your section a Heading and adjust it's height, as well, adjust the Text alignment of the content.
Using page blocks
If you have more complex content to show in the Rich text section, you can go with a Page block. The Page block allows you to pull in the content from one of your static Pages within the Shopify admin.
Click the Select page button to show pages created already and select one to display.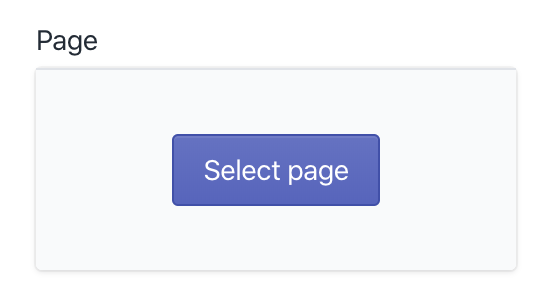 Enable the Show heading setting to display your page's title and use the Heading size setting to adjust its size.
The Page block is designed to display only the WYSIWYG content of your static page. This means that if you have a static page that's utilizing the Contact page template, it will still only display the WYSIWYG content, so the contact form would not carry through.