Display familiar brands or symbols by using the Logo list section. Combine images with links to connect your customers with brands associated with your store.
Use the theme editor to include an optional heading and add logo blocks.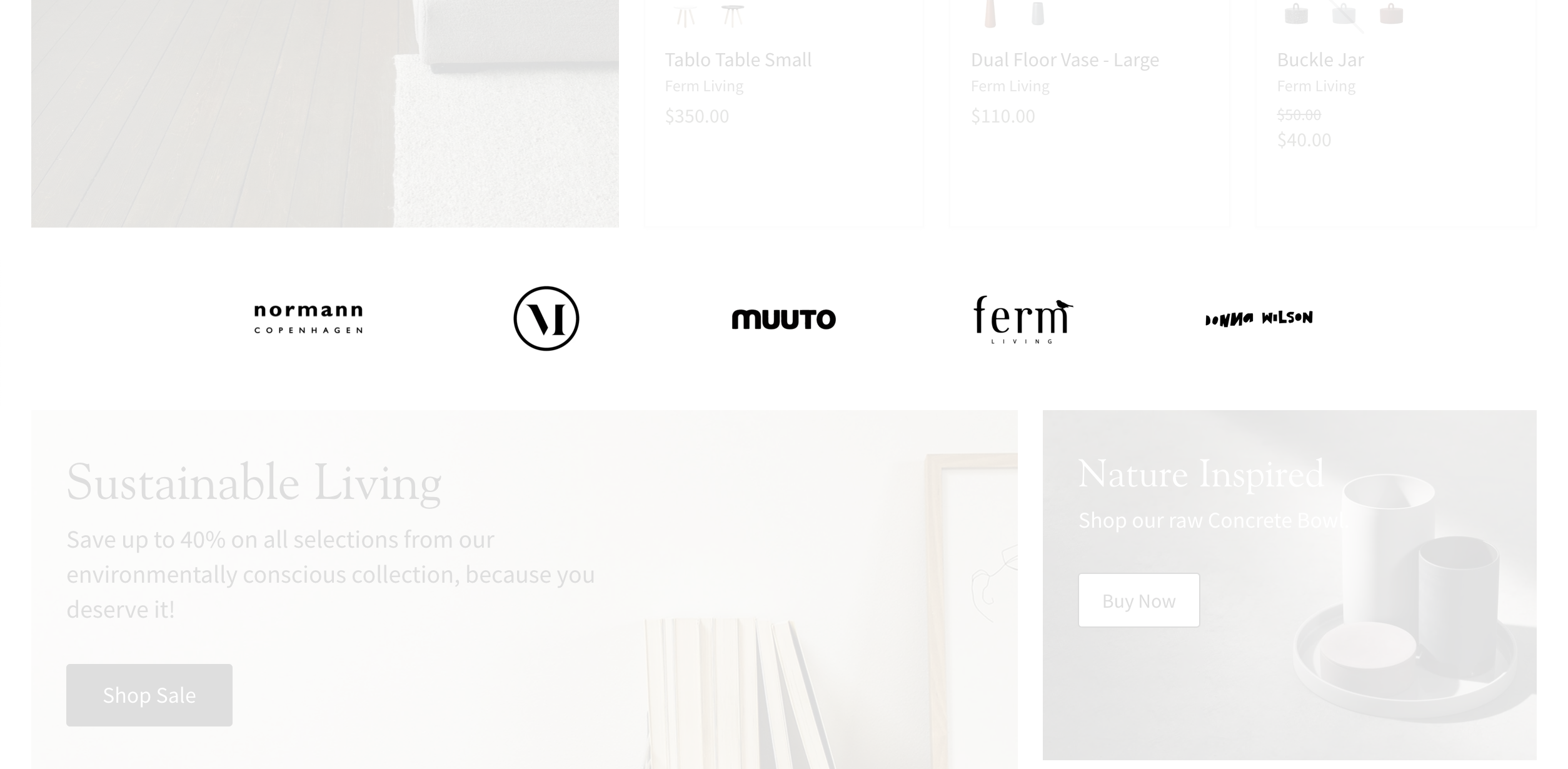 Add Logo list to your home page
In the theme editor (Customize), click [+] Add section
Locate Logo list
Click the section, then Add
Save
Include an optional heading
Add a Heading for the Logo list section using the text field.

Add logo blocks
Click [+] Add logo to begin. You can add up to a maximum of 18 blocks in this section.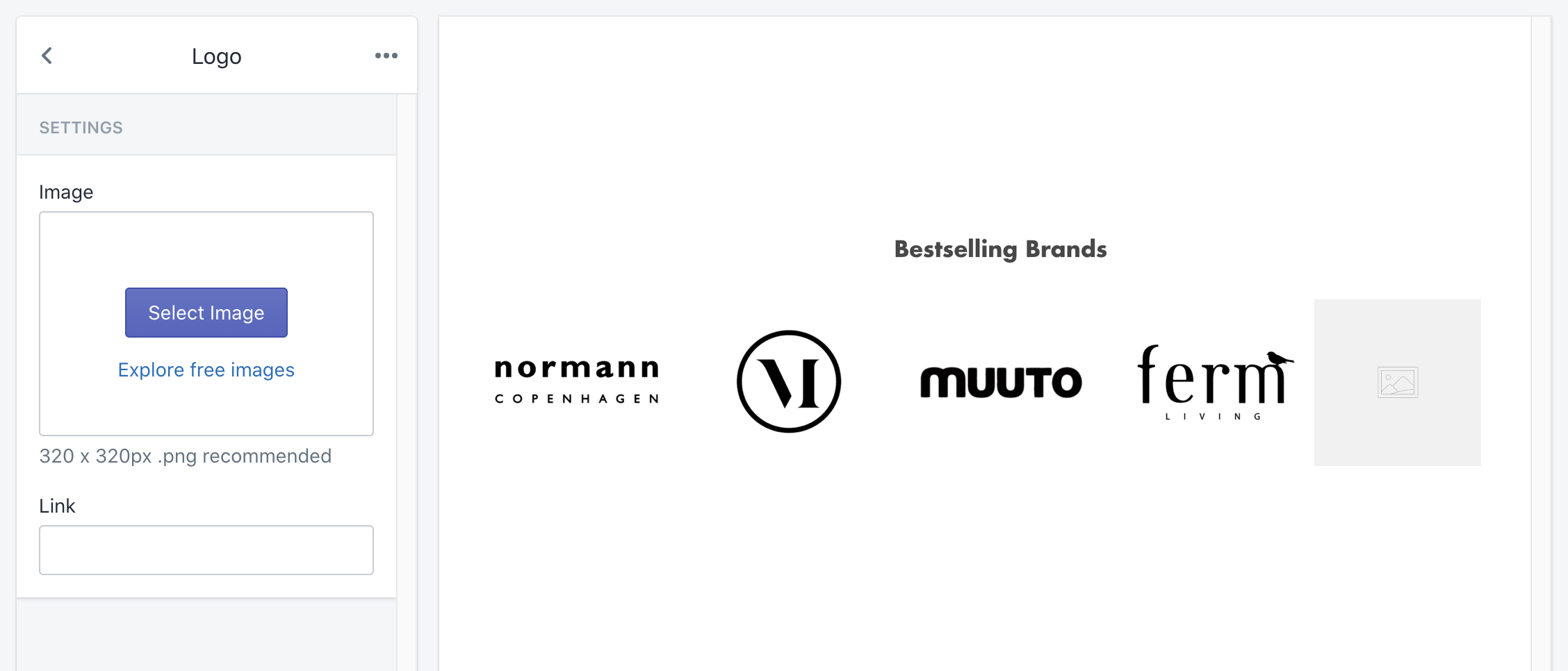 For each logo block, add an Image using the Select image button.
The ideal dimensions to use here are 320 x 320px.
Each block can also feature a Link to direct customers to relevant web pages.