Empire comes with a distinctive Grid section you can use to display images, text, and call-to-action (CTA) buttons.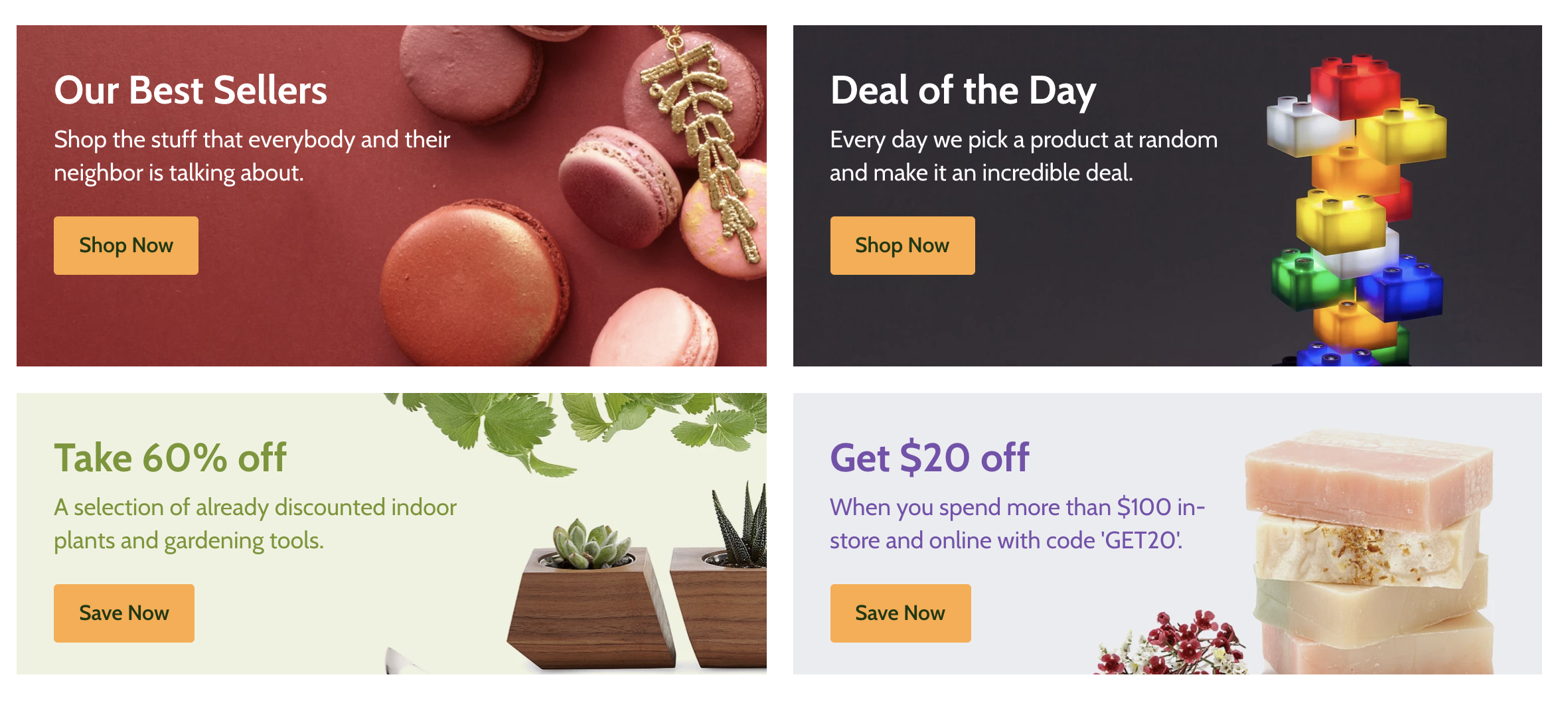 With Empire, you can add up to 20 blocks to your Grid section.
Add Grid section to the home page
Go to Empire > Customize > Sections > Add section > Grid > Add
Include optional heading
Add a title for the section using the Heading field. 
Customize the Grid's appearance
The image sizes that show can be controlled by the Section height setting. This setting will crop the images to Small, Medium or Large sizes.
If you prefer to keep your image as you've uploaded it, you'll want to select the box Maintain aspect ratio instead. This will override the size of the Section height and prevent any cropping and keep the image intact on all screen sizes.
The Text alignment setting lets you fine-tune where the content will show through nine different options.
Now on mobile, the Grid images will default to showing in full instead of minimized until activated. If you prefer to have them compressed until selected you can enable the Compress Blocks option.
Add the content
This is where you upload the images and customize the content of your grid blocks. Each block allows you to add an Image, a Heading, Text (up to 120 characters), Link, and Button text, as well.
Also set the Button style and Grid width here, along with an optional Overlay. Overlays help to create more contrast between the background image and overlaid text.