Empire comes with a distinctive Grid section you can use to display images, text, and call-to-action (CTA) buttons. Add up to 20 content blocks to this home page section.
Use the theme editor to add the promotional item blocks, introduce the section with optional heading, and customize the section's appearance to set up the Grid home page section.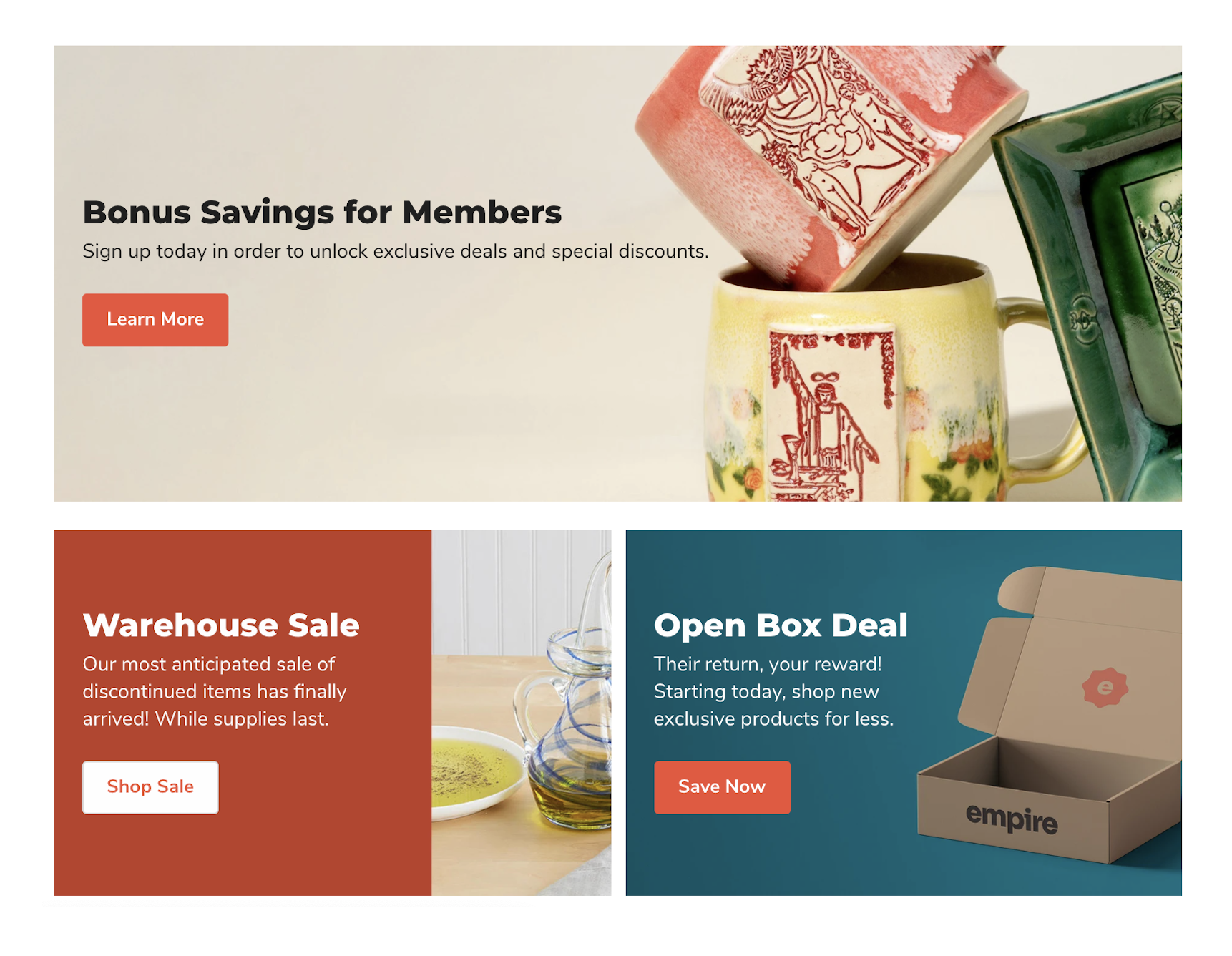 Add Grid to your home page
In the theme editor (Customize), click [+] Add section
Locate Grid
Click the section, then Add

Save
Add the promotional item blocks
Click the default block to begin customizing its content.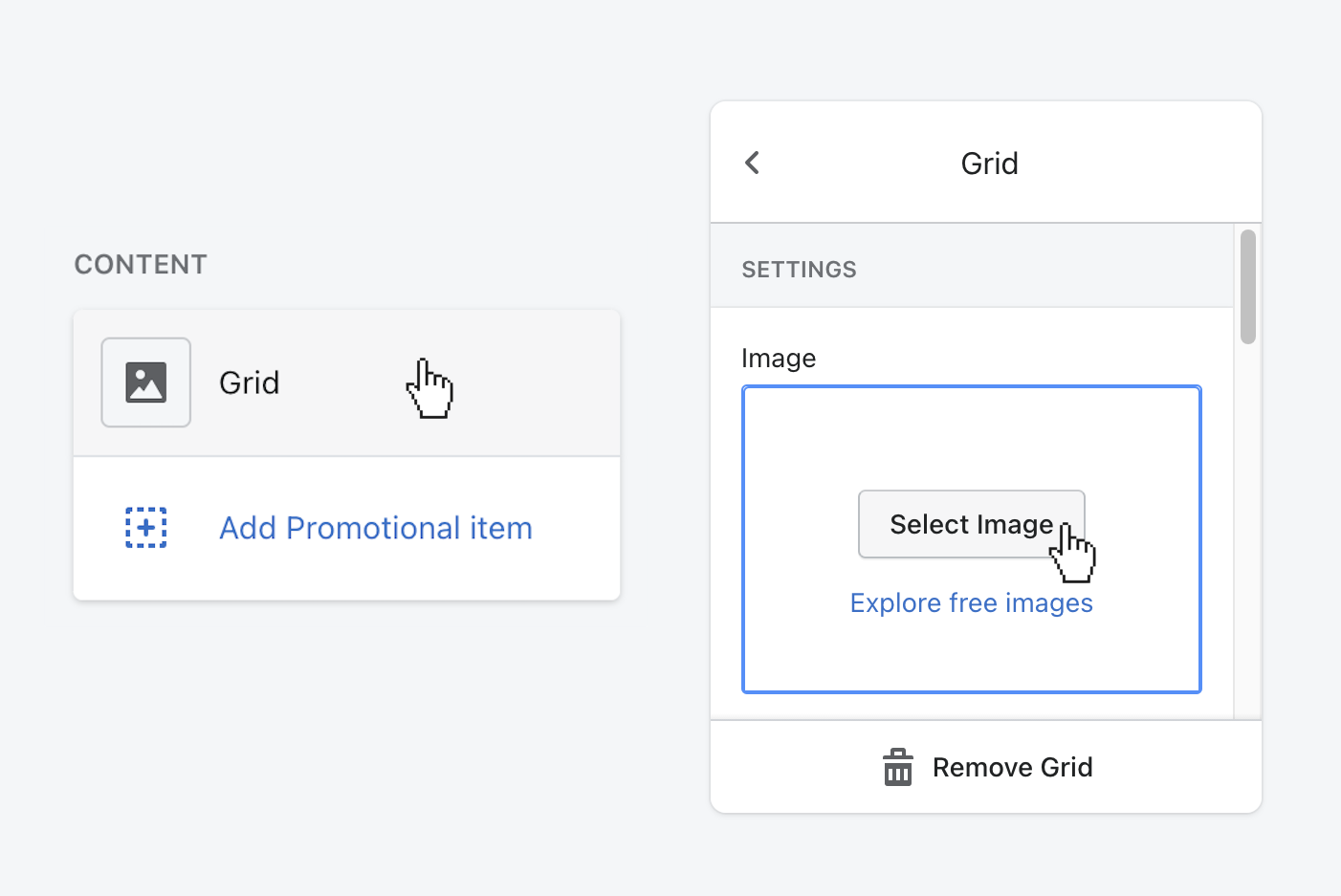 Add more blocks by selecting [+] Add Promotional item.
This is where you upload the images and customize the content of your grid blocks. Each block allows you to add an Image, a Heading, Text, Link, and Button text.
Adjust the font color for the text by selecting a Text color.
Set the Background position for the image using the provided dropdown.
The options are:
Top left
Top center
Top right
Center left
Center center [default]
Center right
Bottom left
Bottom center
Bottom right
Select either Primary or Secondary for the button with the Button style dropdown.
Set an optional Overlay by enabling Show overlay, then selecting a Color and adjusting the Opacity.
Overlays help to create more contrast between the background image and overlaid text.
Introduce the section with optional heading
Add a title for the section using the Heading field.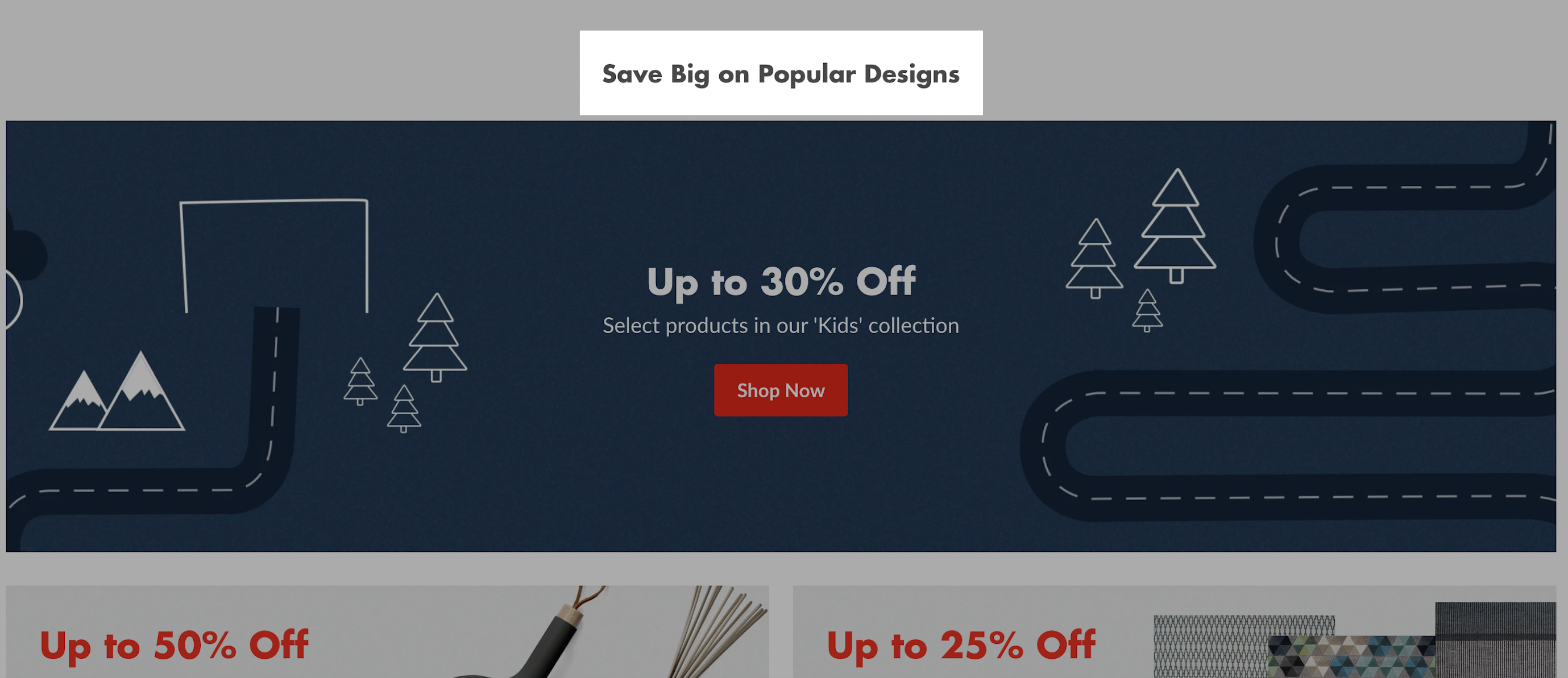 Customize the section's appearance
The image sizes that show can be controlled by the Section height setting. This setting will crop the images to Small, Medium, Large, or Natural sizes.
Use the Text alignment dropdown to select one of nine options for arranging the included messaging.
The options are:
Top left
Top center
Top right
Center left
Center center [default]
Center right
Bottom left
Bottom center
Bottom right