Collection list sections are designed to help you showcase new or seasonal collections on your home page. With Empire, you can feature up to twenty collections per section.

Add Collection list to your home page
In the theme editor (Customize), click [+] Add section
Locate Collection list
Click the section, then Add

Save
Include optional heading
Add a Heading for the Collection list home page section using the provided field.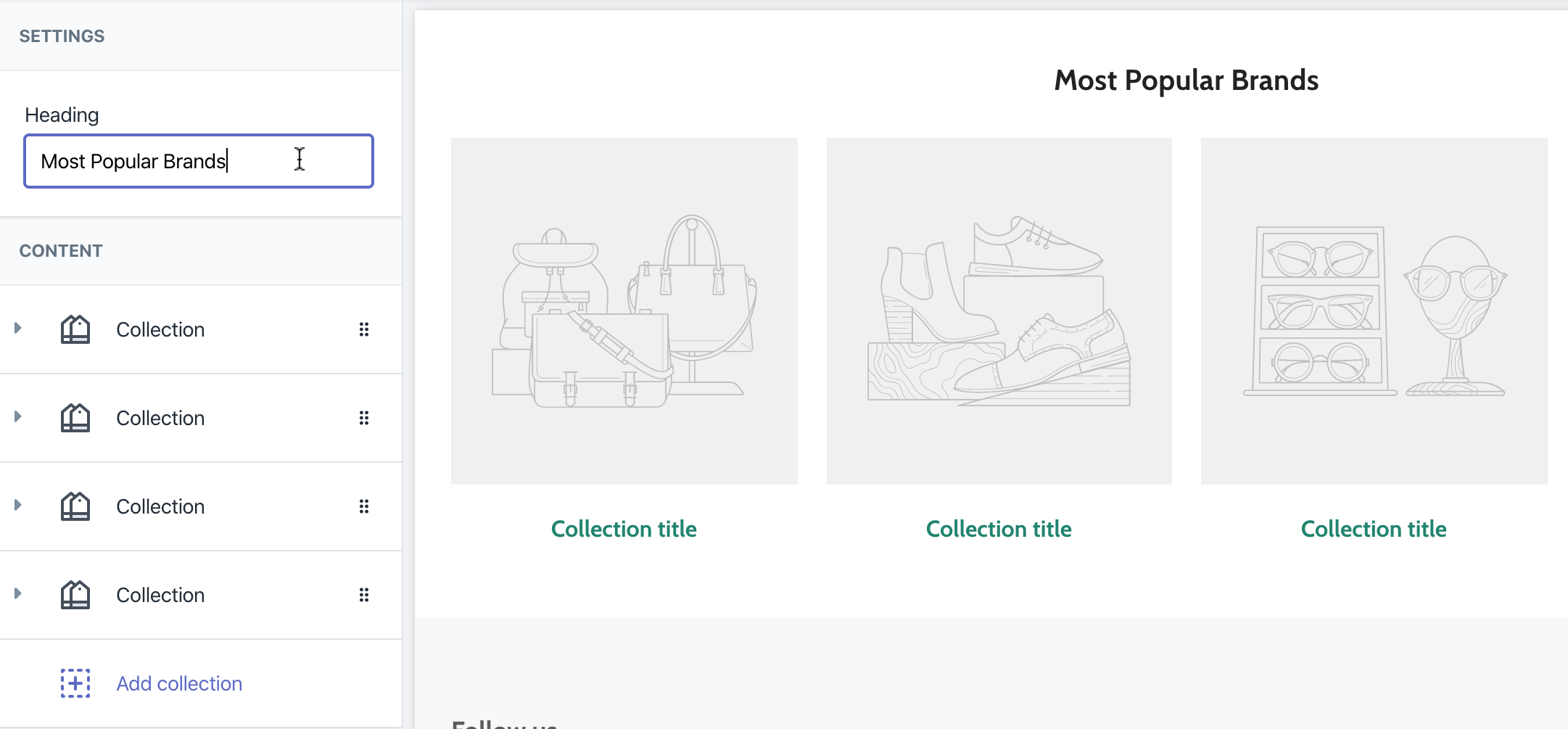 Select the collections to include
Select the collections to display by clicking Add collection or one of the preloaded Collection blocks.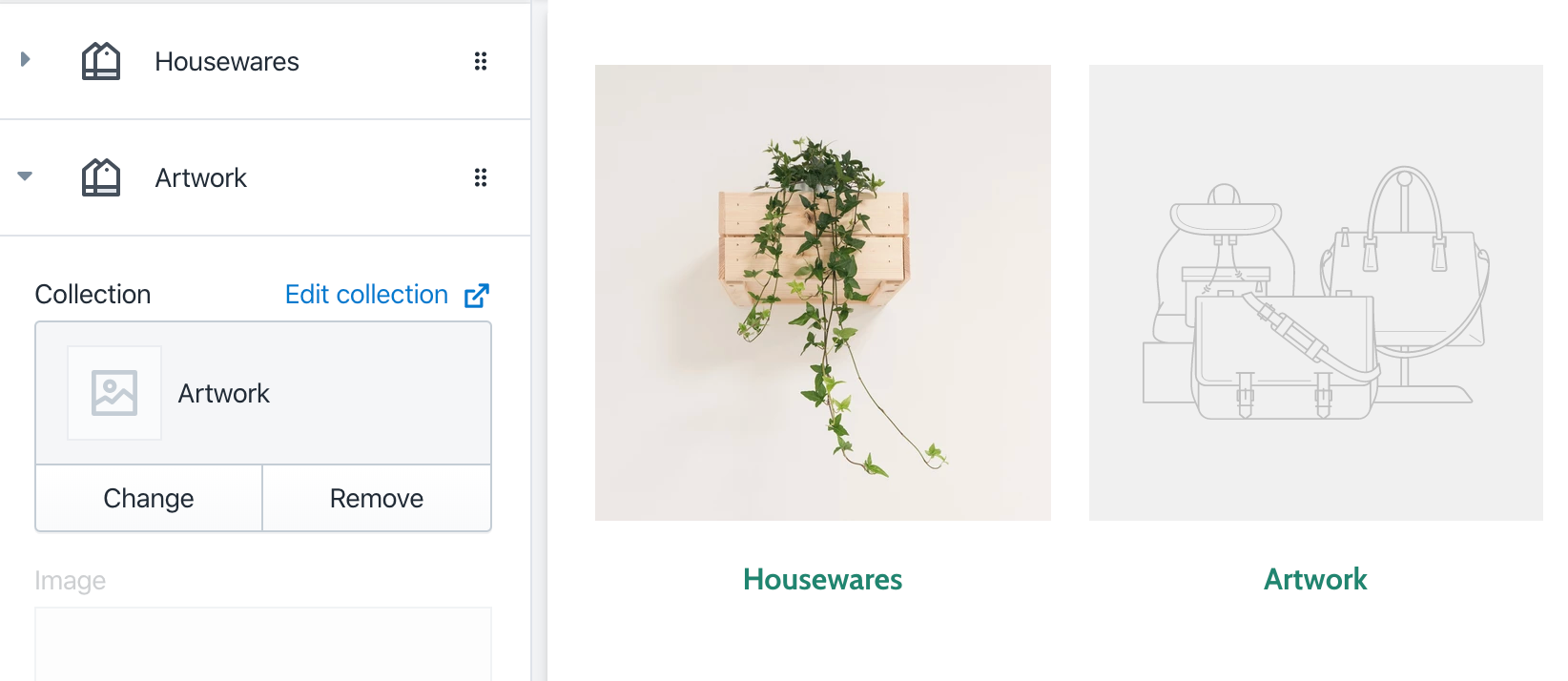 Set up collections in the Products > Collections dashboard in your Shopify admin.
For instructions on how to set up collections see here: Getting Started: Shopify Basics.
Add custom images
By default, Empire will pull either the collections image (set on the right side of the collections screen in your Shopify admin) or the first product. If you'd like to use an alternate image, you can click the Upload image button and select one from your computer or library (Files).