The Products settings control how customers view and select products across your entire store. Display details like vendor, SKU, Sale badges, and review badges by adjusting these settings. Use these settings also to fine-tune the appearance of product images and grids.
Use the theme editor to show vendor, show SKU, select a variant selection style, enable product recommendations, show sale badges, connect product reviews, activate share buttons, set product image aspect ratio, customize product grid, and configure quickshop for your products.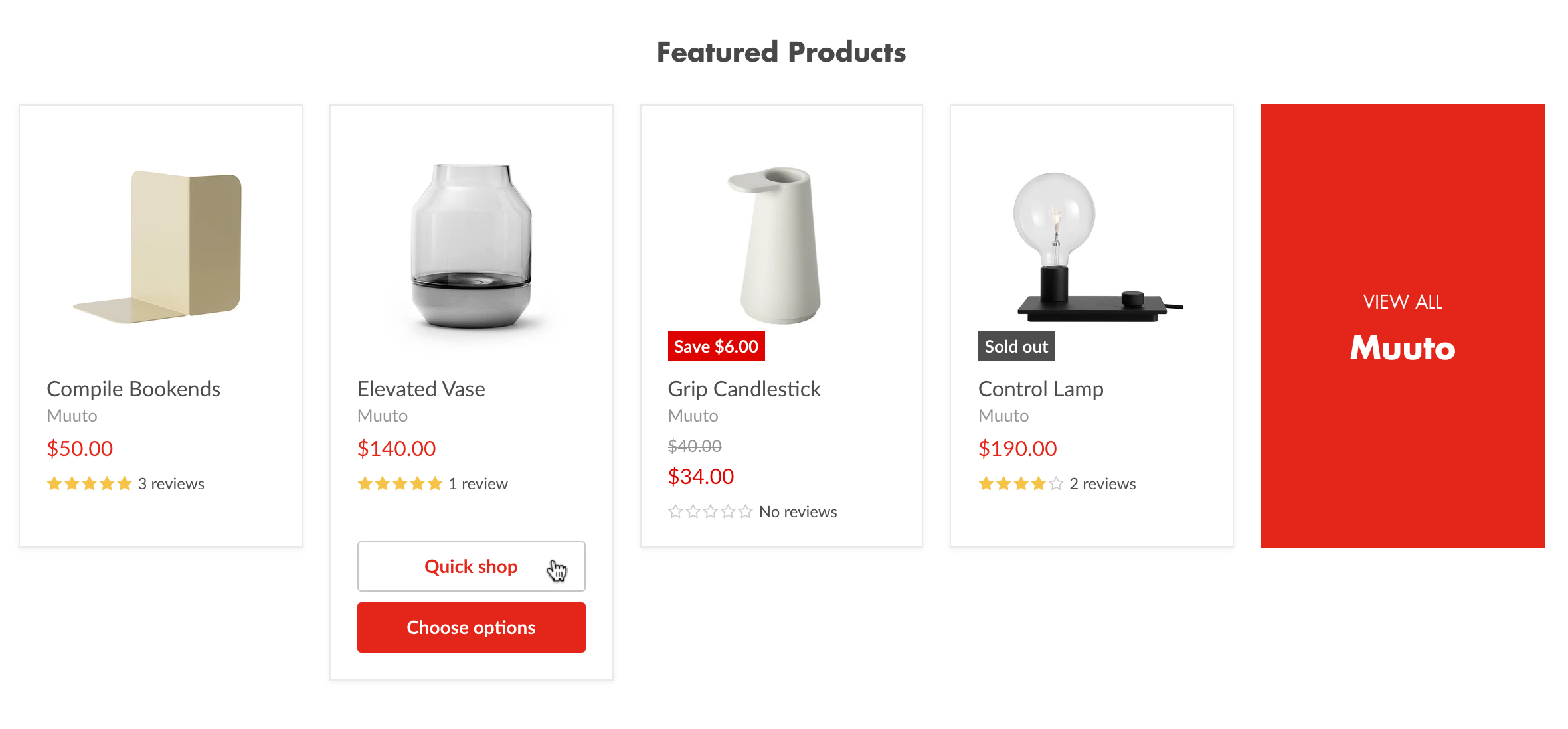 Show vendor
This will display the brand or supplier beneath the product title. Add a vendor to each product through the Products portion of your Shopify admin.
Show SKU
When enabled, this option displays the Stock Keeping Unit (SKU) code for the product and its variants on the product page.
Variant selection
Select an Option style to display your product variants in a dropdown menu (Dropdown) or as individual radio buttons (Selectable boxes).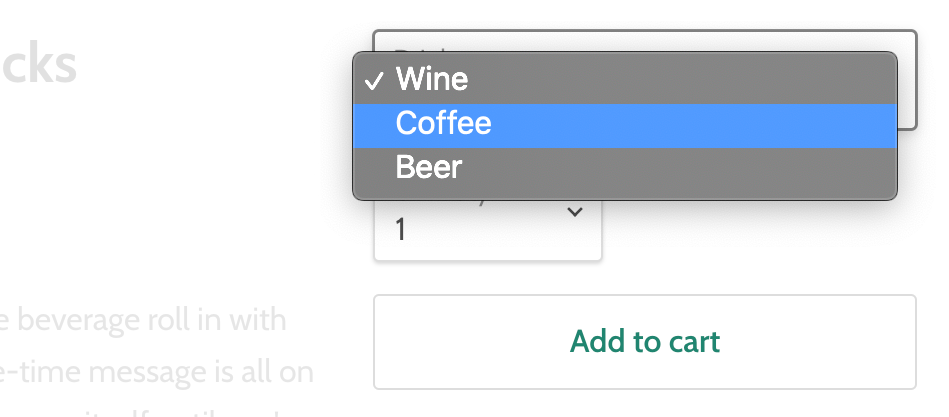 Consider using Empire's swatch feature for another variant style option: Using swatches for product variants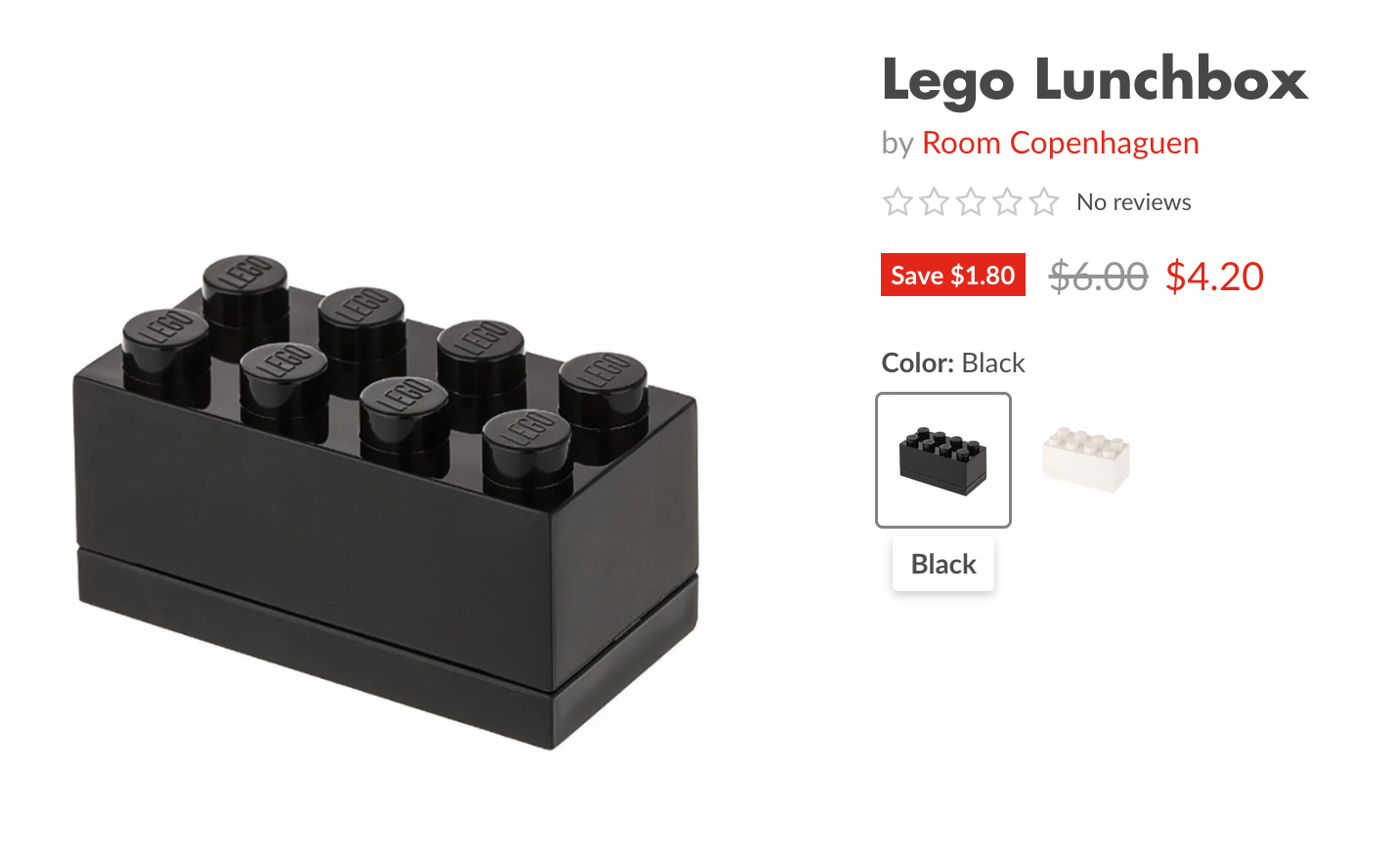 Enable product recommendations
Enabling this option will activate the Product recommendations feature.
Sale badges
Select Enable sale badges to activate the labels indicating that an item is marked down from its regular price. Empire includes three different sale badge styles, allowing merchants to display a percentage off, a dollar amount, or a simple, classic "sale" badge. You can customize the look of these sale badges from the Sale badge style dropdown below.
Product reviews
Enable product reviews and ratings: This will add star ratings to your products, but you must first install Shopify's Product Reviews app to your store.
Review badges
Star ratings are displayed in badges to show the average rating for a product. Select Product grid and product pages to include these badges on both the product page and the product grid (Collection page, Featured collection section, Search results page, etc.). To limit the badge to the product page, select Product pages only.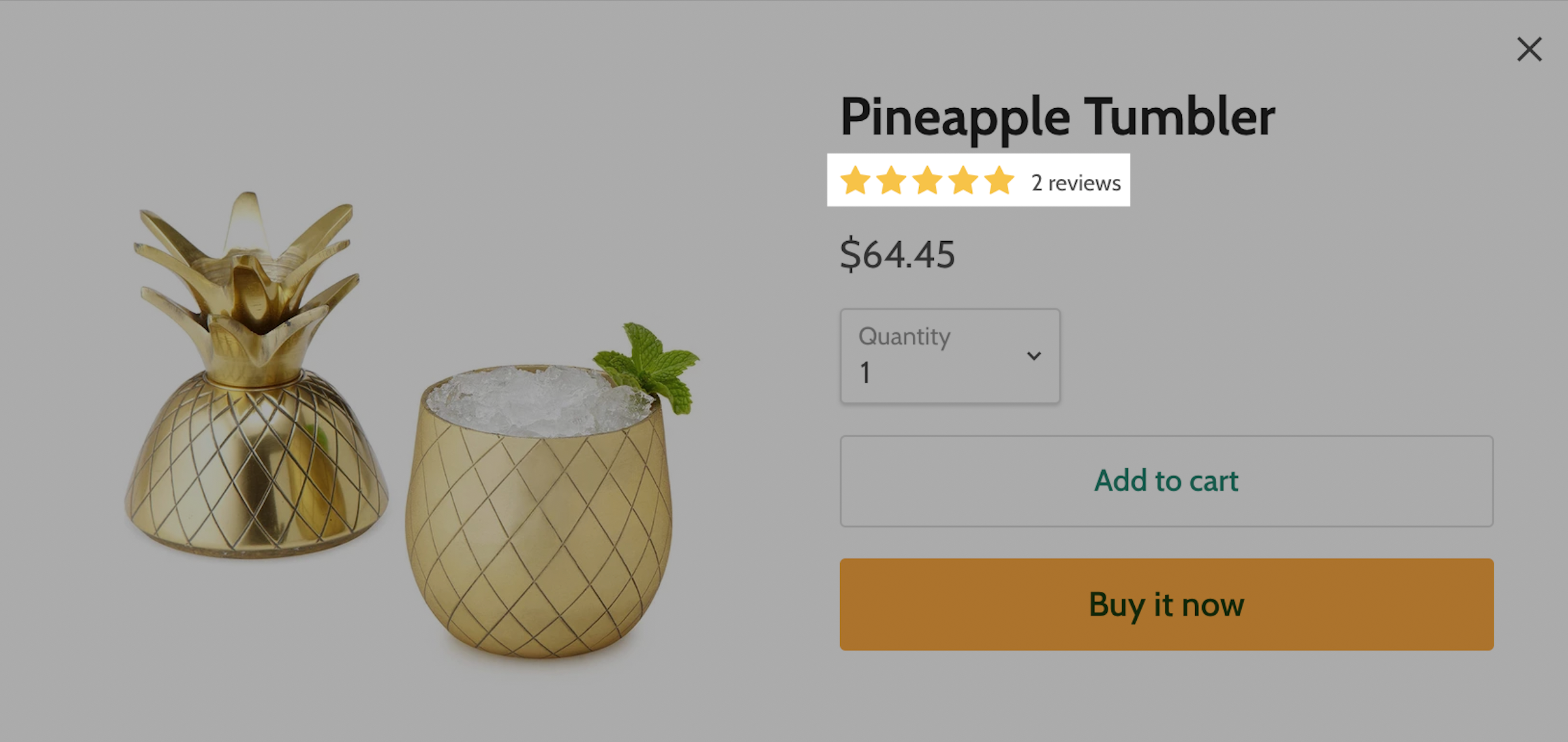 Share buttons
Enable social sharing: You can control which social networks are featured as sharing options from the Social media accounts area of the Theme settings.
Enable cart redirection: As explained in the theme editor, enabling this option will automatically send users to the cart page after adding a product to their cart (as opposed to remaining on the current page).
Disable AJAX for product pages
Certain apps require AJAX to be disabled to operate, so enabling this setting would deactivate the AJAX on the Product page.
Product image dimensions
The Slideshow aspect ratio setting controls the width-to-height ratio for the Product page image wrapper. This can help keep them more consistent to browse through if the images are uploaded with varying ratios.
The ideal product image dimensions for the Empire theme are 2049 x 2049px.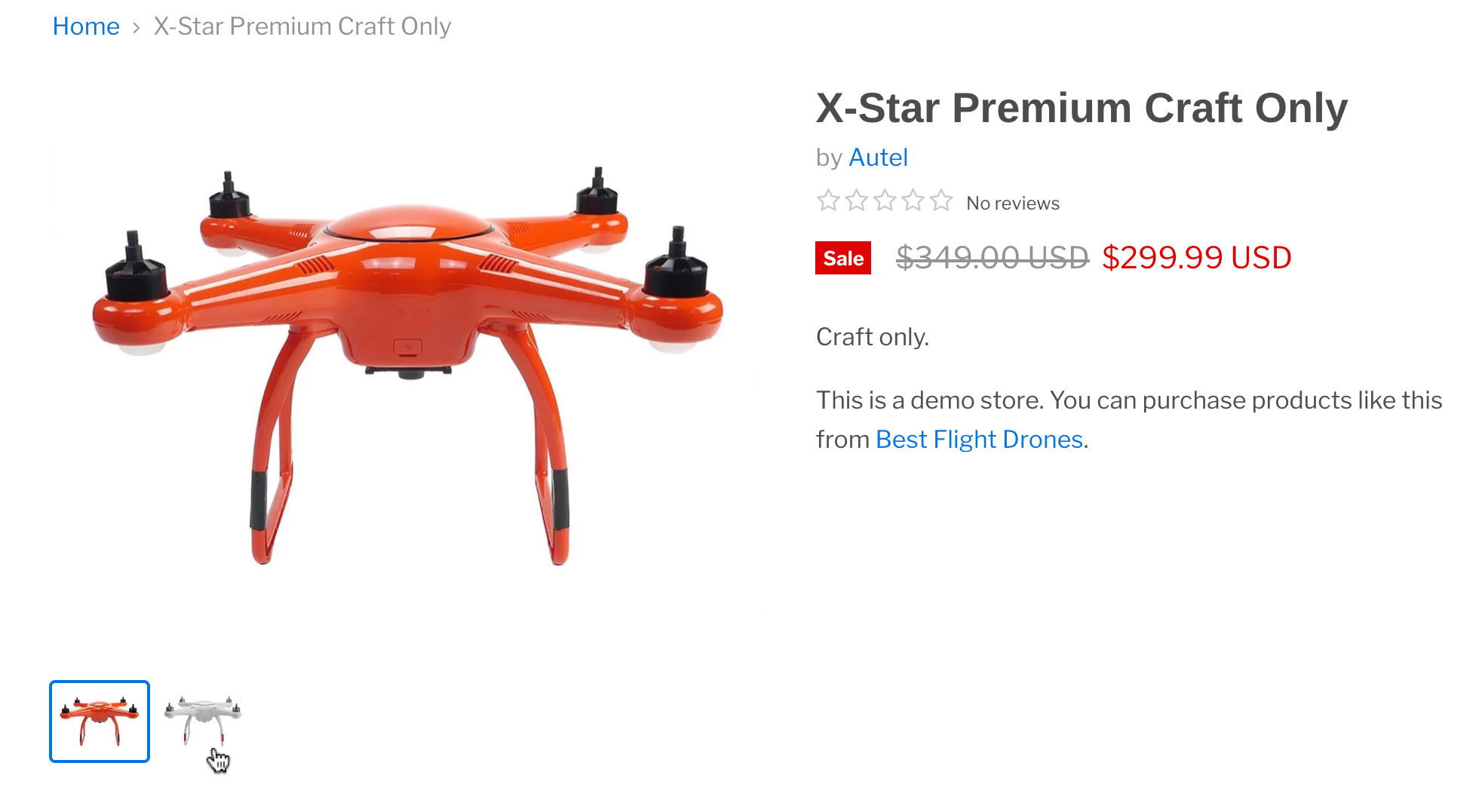 Product grid
The settings under Product grid specifically allow you to control the presentation of your products where they display in grids, such as the Collection page or Product recommendations.
Emphasize price: As explained in the theme editor, "Emphasizing the price will show the product's price above the title" (as opposed to below it, as is standard for the theme). It also enlarges the font size for the price.
Product aspect ratio: This refers to the proportional relationship between a product image's width and its height. With Empire, you can select cropped or uncropped versions of your grid images in the following aspect ratios: Natural, Square, Cropped or Tall.
Using an uncropped setting will generate white space around the image to create a uniform grid without cropping your image. The background in the editor indicates the applied white space, but will not appear on your storefront.
Quickshop
Here you can customize the buttons that appear within your product grids.
Show "Quickshop" button. Enable quick shop on your theme for customers to view and select products without leaving the collection, search results, or home page.
Enable Show "Add to cart" button to display the add-to-cart (ATC) button right on your collection pages, reducing the number of steps to purchase.
To include an additional add-to-cart button that directs to the Checkout page, enable Show dynamic checkout button (DCB).
For more information on the DCB, check out this Shopify article.