Setting up Mega navigation (also known as a mega-nav, mega menu, etc.) for the Empire theme takes place in the Navigation settings and theme editor.
Use the Navigation admin to create a dropdown menu, then connect the menu through the theme editor and include images for mega navigation.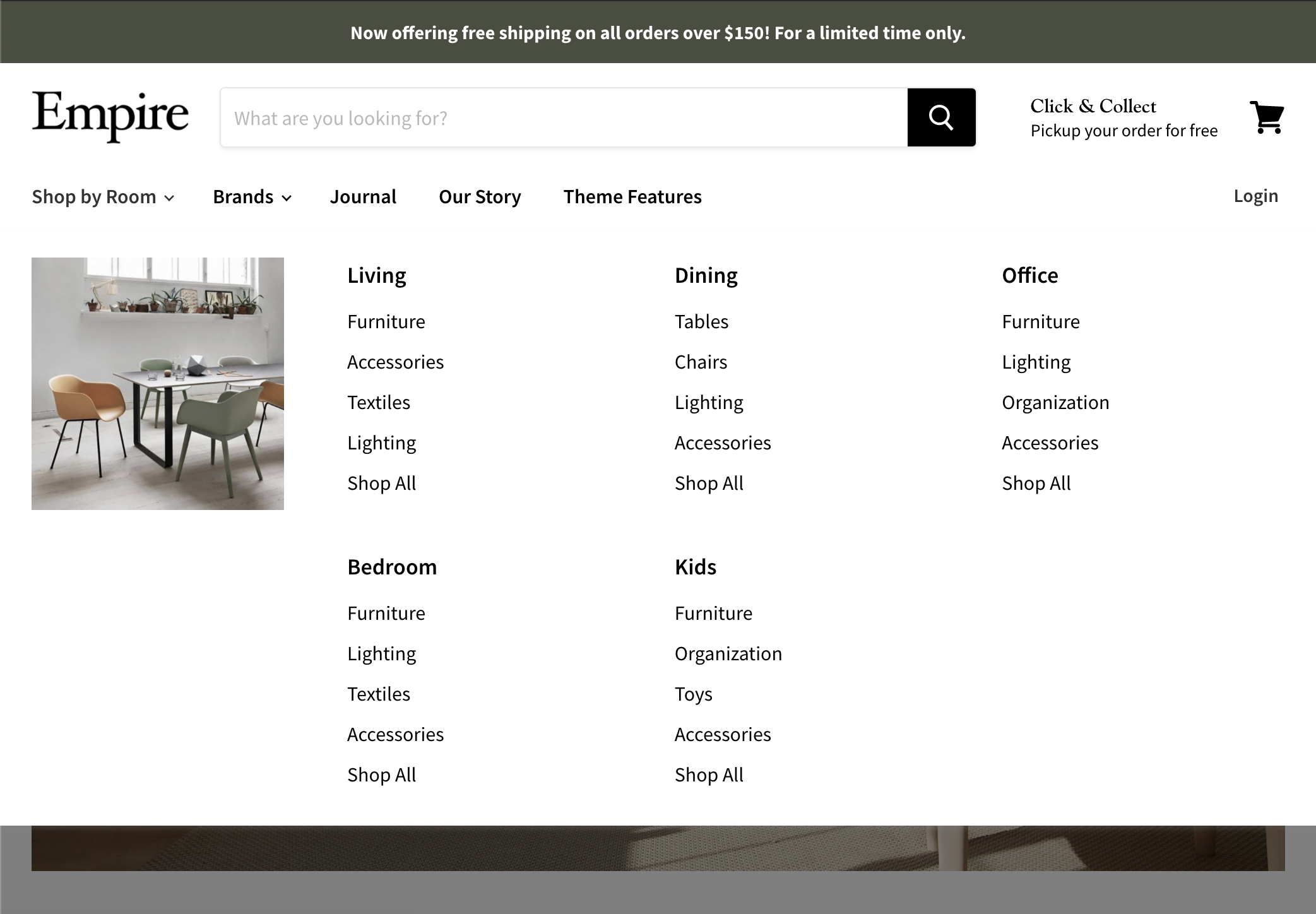 Connect the menu
With a drop-down menu set up, navigate to the theme editor's Header settings (Customize > Header).
Scroll to the very bottom and you will see an option to Add mega-nav.
Choose the menu item with the nested dropdown and add its title to the Mega navigation trigger. In this example, 'Catalog' is the menu item that is going to be the mega navigation's trigger, so this title is added to the trigger field.
Include images
Use the optional Image 1 and Image 2 portions to add media to your mega navigation menu.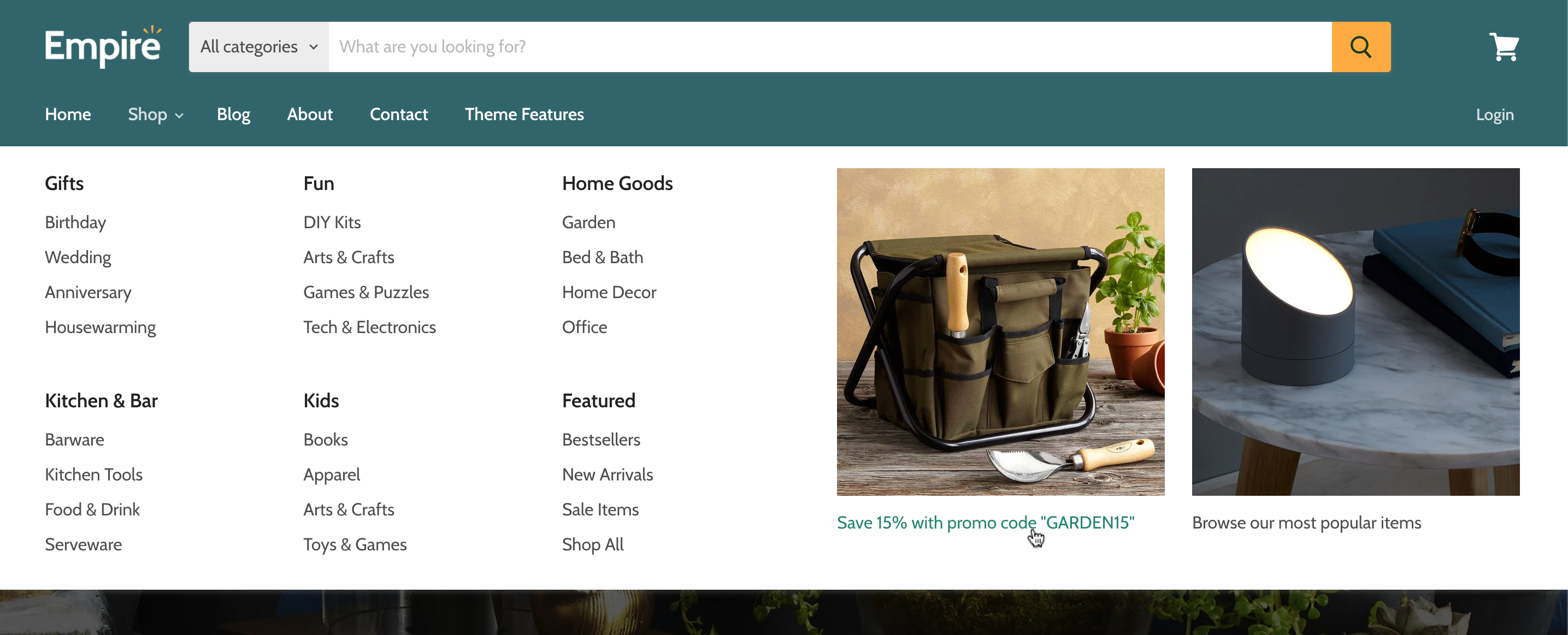 Click Select image to locate and apply the image.
Use the Text and Link fields to add copy and link your customers to specific pages.
Adjust the Position and Size dropdowns to control the position and size of the images in the mega navigation.