Setting up a Mega navigation (also known as a mega-nav, mega menu, etc.) menu for the Empire theme takes place in the Navigation settings and theme editor. If you have set up a mega-nav for another theme using Nested Navigation, you can skip Step 1 and go straight to the theme editor activation.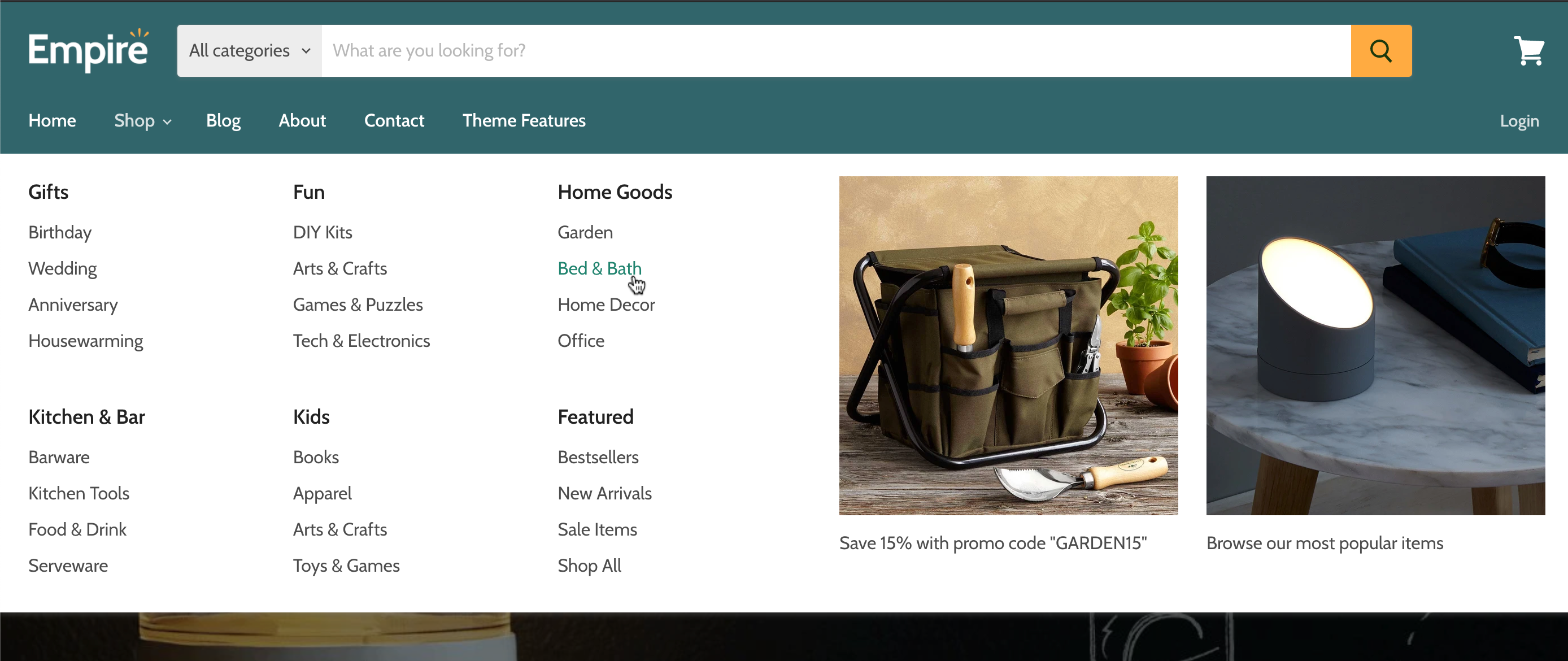 Step 1: Build mega navigation in the navigation admin
The requirements for a mega-nav menu rely on a minimum of one 3rd-tier item for every 2nd-tier item. For example, in the above screenshot, the 2nd-tier item 'Bikes' has ample 3rd-tier items nested (e.g. 'Road' and 'Dual').
However there remain no 3rd-tier items for 'Accessories' or 'Clothing'–so these are added, then dragged onto the 2nd-tier item to nest below, like so:
The key takeaway here is that each 2nd-tier item has at least one 3rd-tier item. Once this is in place, proceed to Step 2.
Step 2: Activate mega-nav in the theme editor
Now that you have a menu with all the necessary components, you can navigate to the theme customizer's Header settings (Customize > Header). Scroll to the very bottom and you will see an option to Add mega-nav.
The menu item you'd like the mega-nav to stem from is assigned in the Mega navigation trigger. In this example, 'Catalog' is the menu item that is going to be a mega navigation's trigger, so this titled is added to the trigger field.