Empire's robust search bar is a central feature for customers of large-catalog storefronts. Enhance and fine-tune the search bar's features and settings through the theme editor.
Use the theme editor to access the search settings, refine the search criteria, activate live search, show search bar in mobile view, and include popular links for your search bar.
To change the What are you looking for? and other placeholders, go to Actions > Edit languages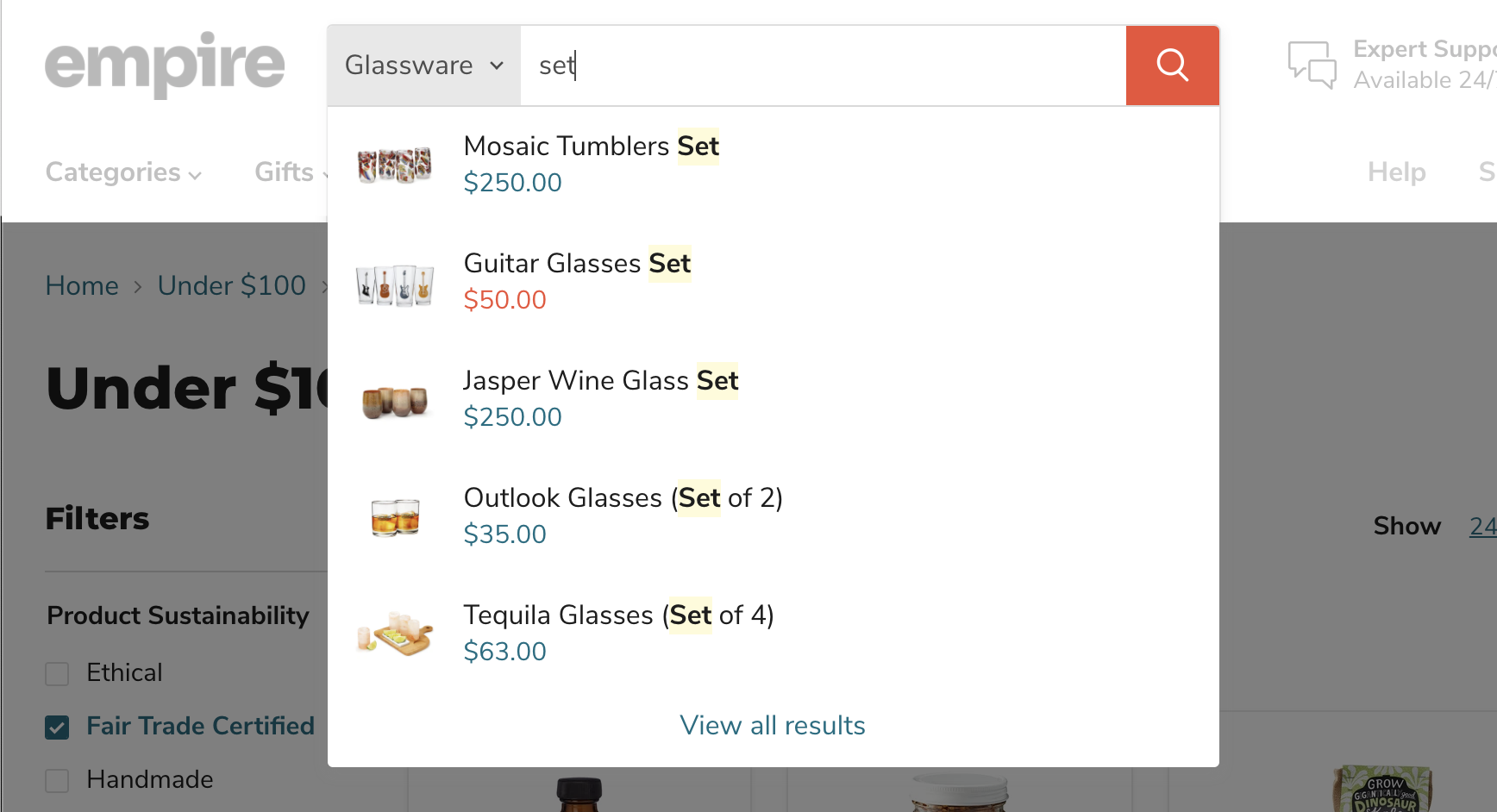 Access the search settings
Go to Customize
Open Header
Scroll down to Search
Refine the search criteria
Allow customers to narrow their search to a particular Product type or By tag with the Refined search dropdown. This adds a dropdown to the left side of the search field, providing a list of options that limit the search to a selected category.
Use the by tag option
Using the By tag option for Refined search requires a specific tag setup in order to connect products with this feature. When adding tags to products (in the Products admin), add "searchfilter_" to the beginning of the tag for use in the search bar.
For example, if the tag "Waterproof" is used, the tag would be
searchfilter_Waterproof
Activate live search
Enable live search to provide customers with suggested products based on what they have already typed in the search box. For example, if your store sells pottery and a user enters "ceramic," they might be presented with options like "ceramic mug," and "ceramic vase," and "ceramic cream and sugar set." This guides a visitor to results with less time and effort.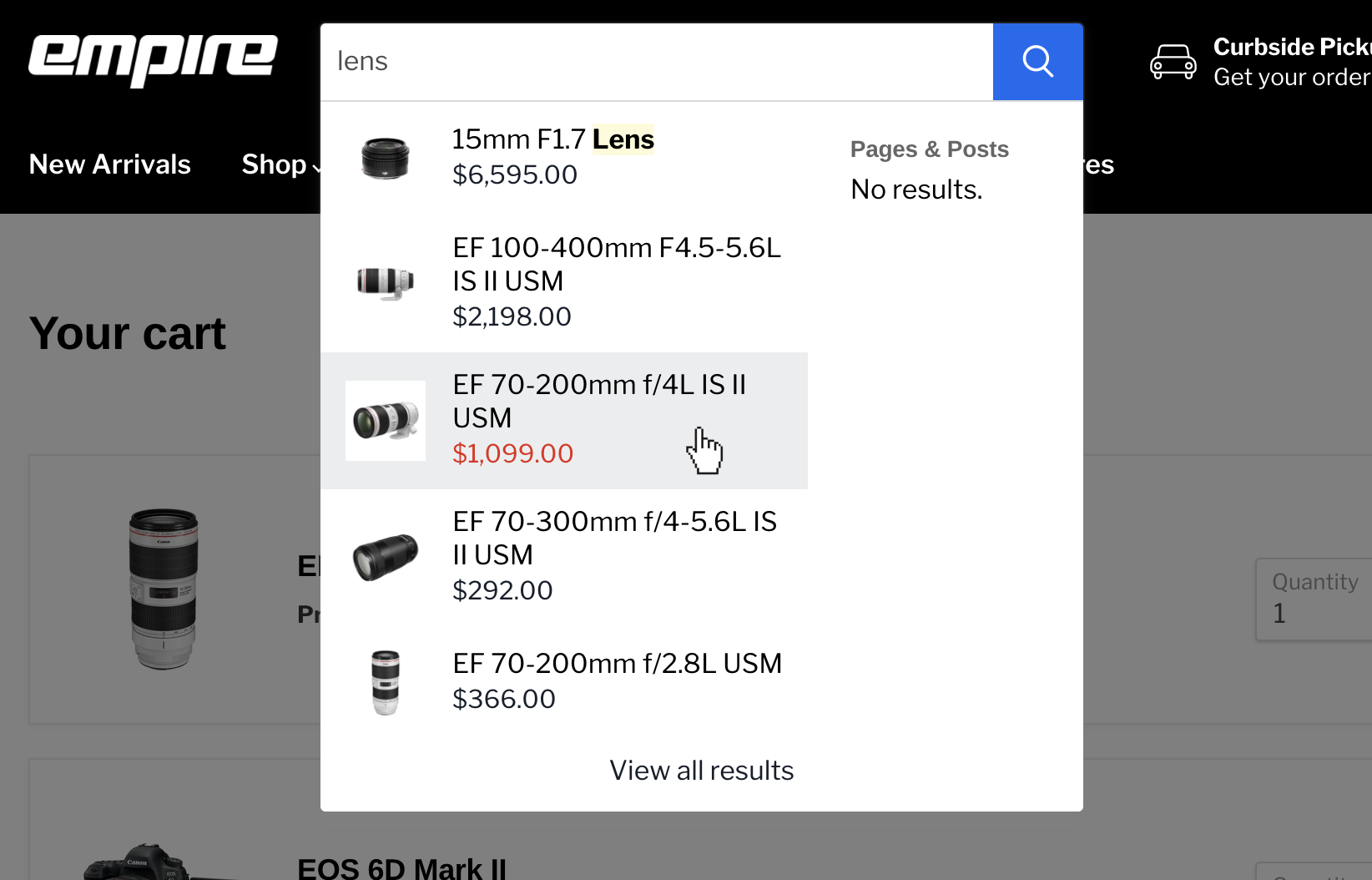 Include product images
Enable Show product images in live search results to display thumbnail-sized images for the products included in live search results.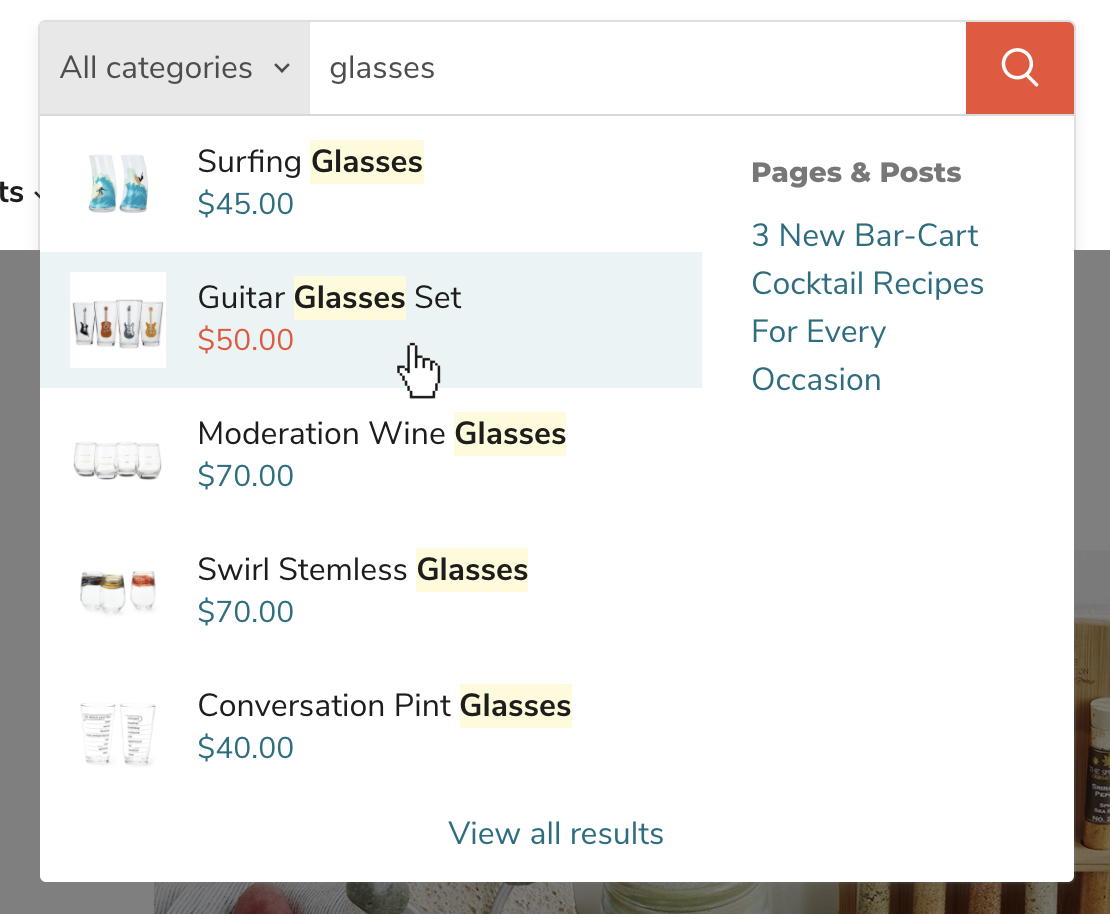 Include blog posts and static pages
Show blog posts and pages in live search results. When enabled, this will include results from blog posts and pages in live search results. These results will display in a separate "Pages & Posts" column on the right side of your live search results.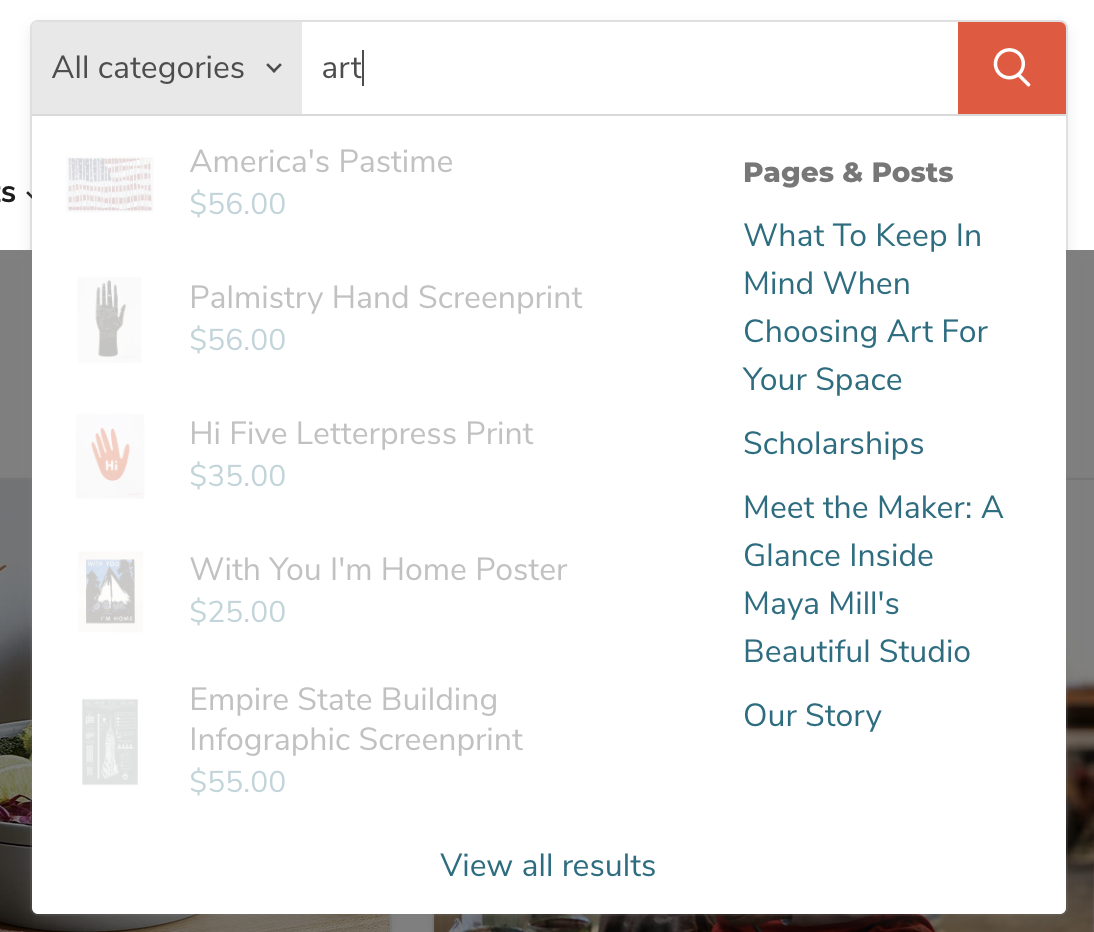 Show search bar in mobile view
Select Show search bar on mobile to include the same search bar for mobile device view. Disable this to replace the bar with a search icon.
Include popular links
Display Quick links below the search box to provide commonly-accessed links for your customers.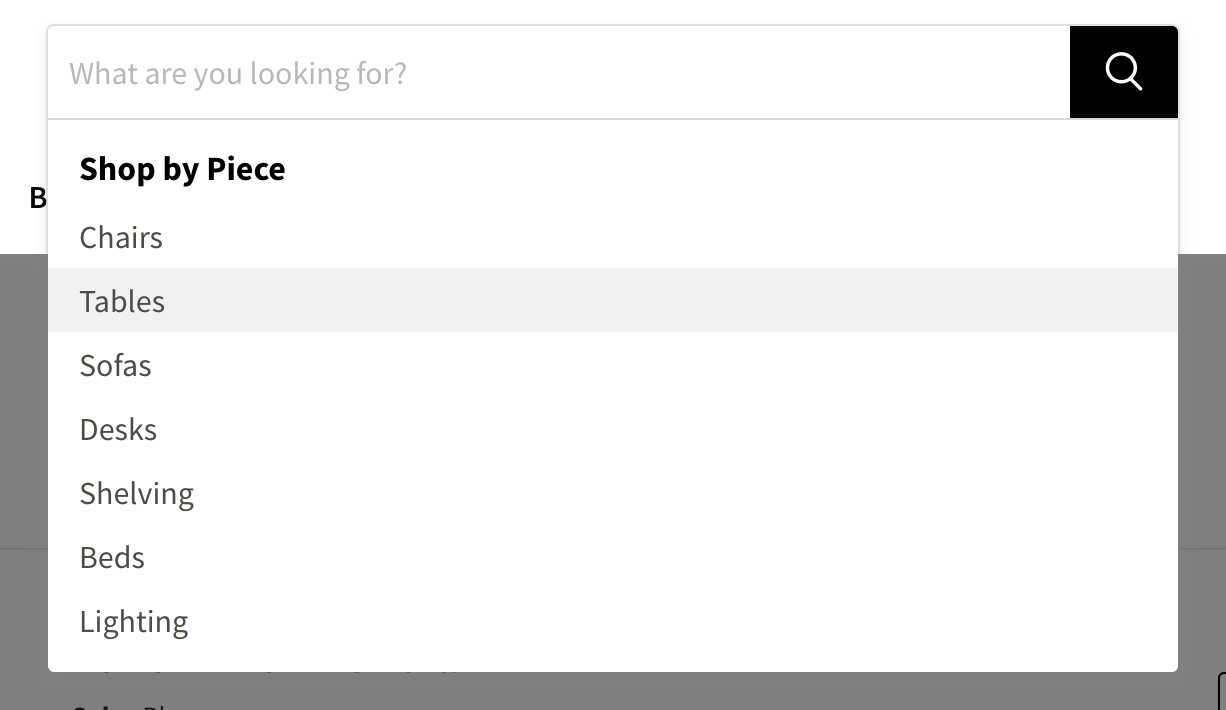 Select the Menu to display by clicking Select menu.