Your store's logo provides branding for your site and a clickable link to return to the homepage.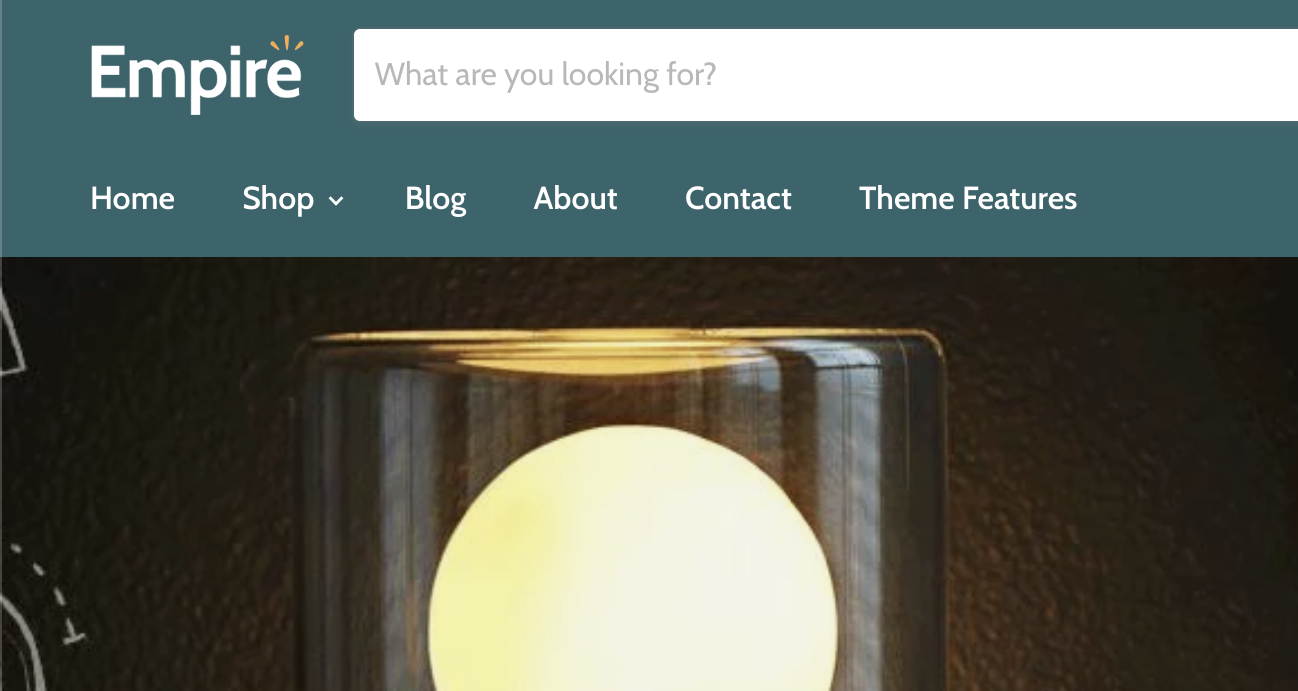 Add your logo through the theme editor
By default, Empire will display your store name as your logo. To replace it, click the blue Select Image button and select the file you'd like to use. We recommend you use a 200 x 80px .PNG image file. Larger images will be automatically resized to fit this constraint.
You will also see the Max-width and Max-height sliders to help adjust the space for your logo.