A Sticky header, also known as a "fixed" header or "persistent" header, keeps the header to the top of the screen while users scroll down a page. This provides consistent access to navigation tools and store branding.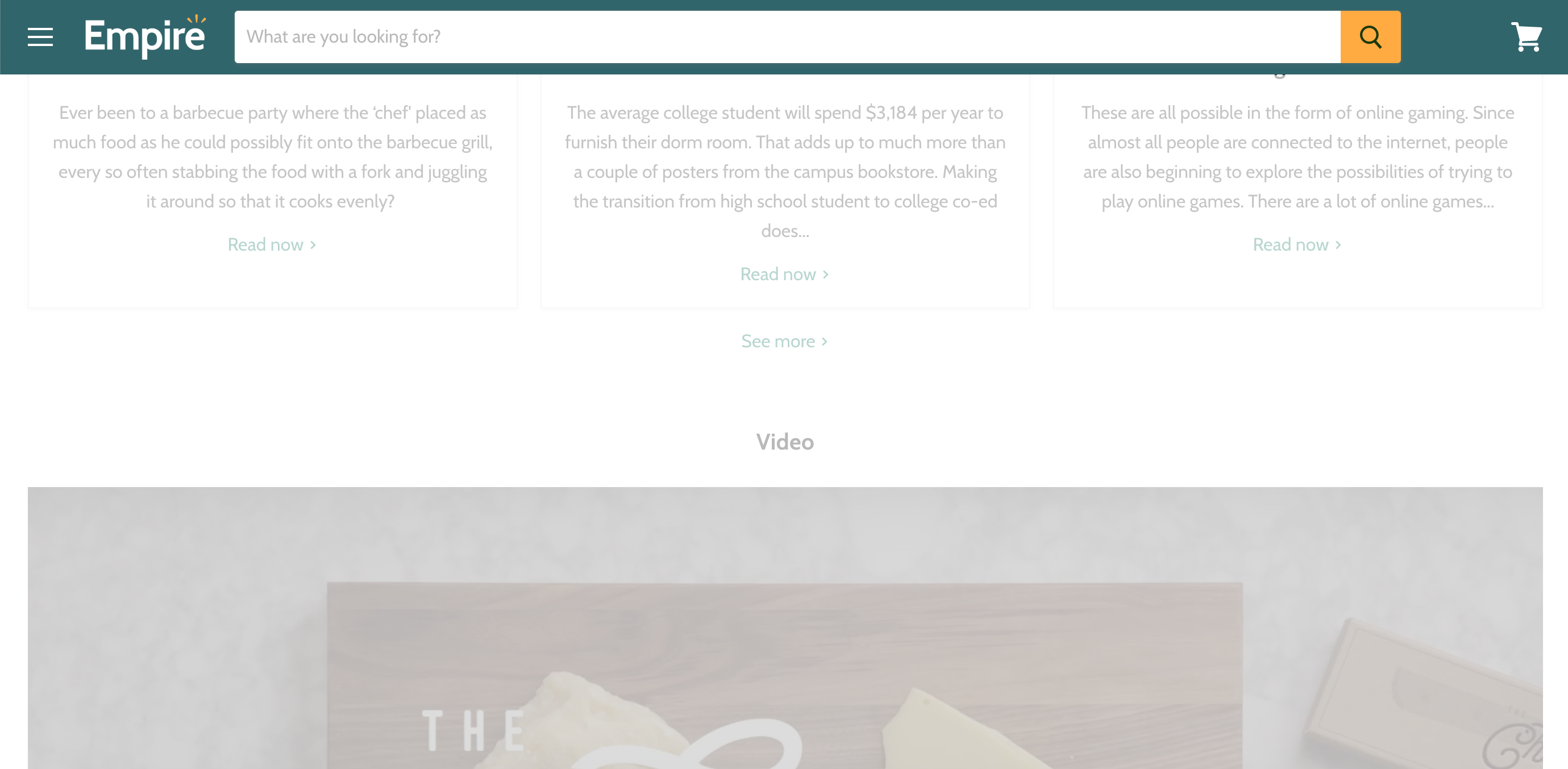 Activate the Sticky header
Go to Customize > Sections > Header > Enable sticky header
The Sticky header has a compressed layout
Empire's Sticky header compresses to preserve screen real estate, nesting navigational elements within a hamburger menu, and removing non-essential elements like the Currency converter.