Empire comes packaged with three different theme styles with curated sets of colors, fonts, and styles to get you started. Check out our store demos to see the Industrial, Graphic, and Supply styles in action.
Use the theme editor to select a theme style in the theme settings.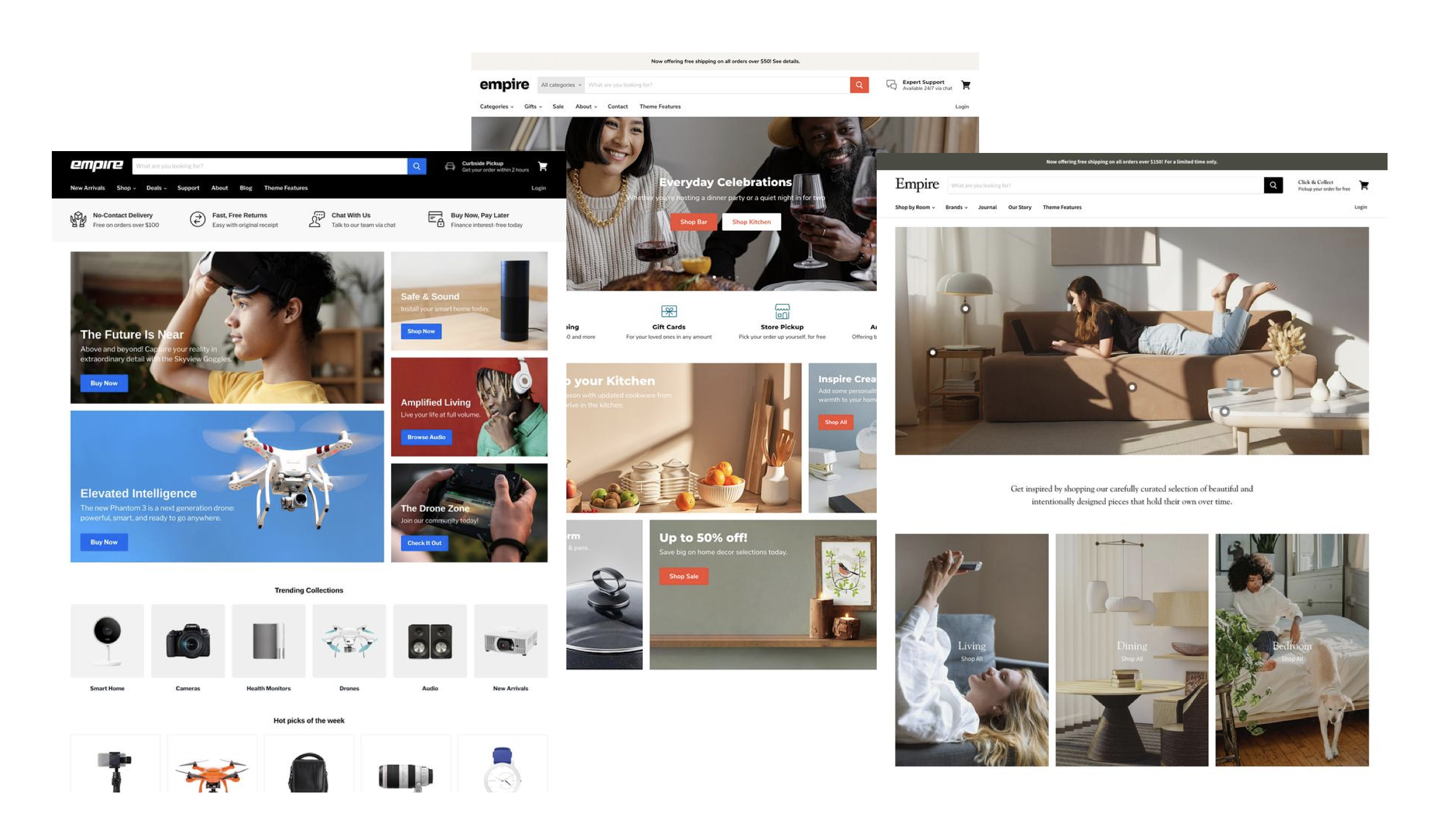 Select a theme style in the theme settings
To select the theme style to use in your store, open Theme settings, then click the Change theme style button. Here you can preview the theme styles and select the one that suits your brand.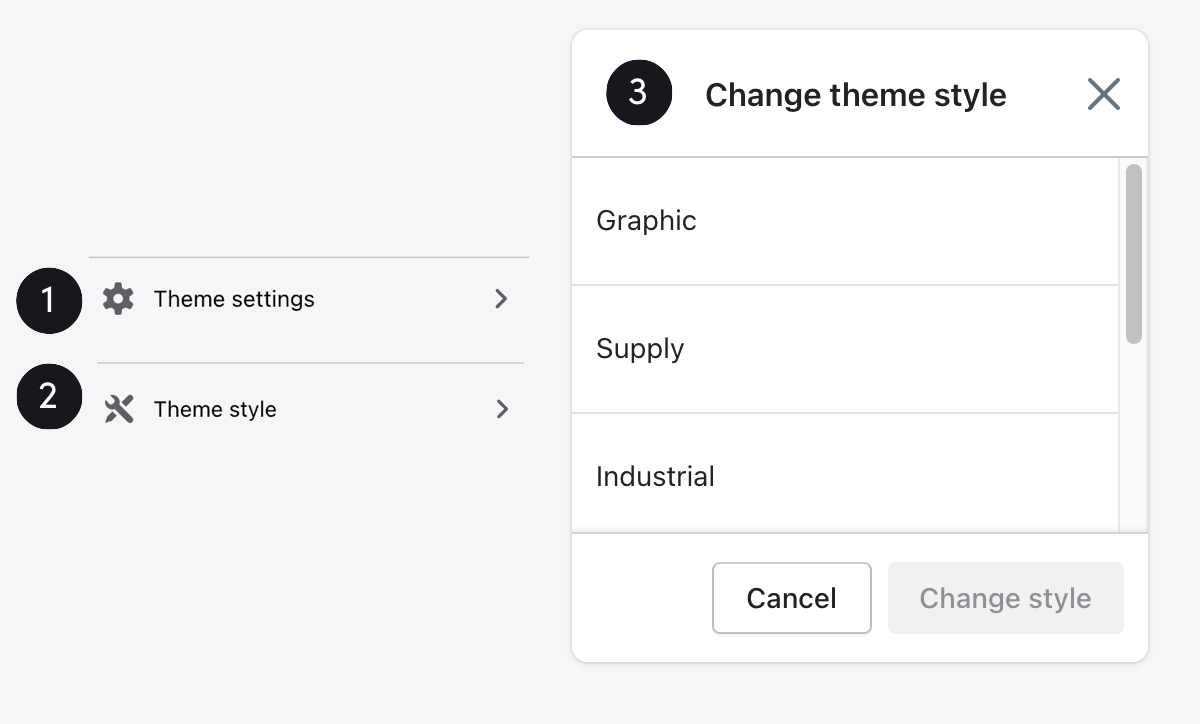 Applying and saving a new theme style will overwrite your current style settings, however, you will not lose any content from your store. That being said, it's always a good idea to make a backup copy of your theme before you start making customizations. Use the duplicate copy as your working version until you're ready to publish it.