Images on the Product page have enhanced settings to control how the images are displayed. Determine a position for the Gallery thumbnail images and activate the Image zoom feature with these settings.
Use the theme editor to access settings for the product page, assign the gallery thumbnails position, and enable image zoom.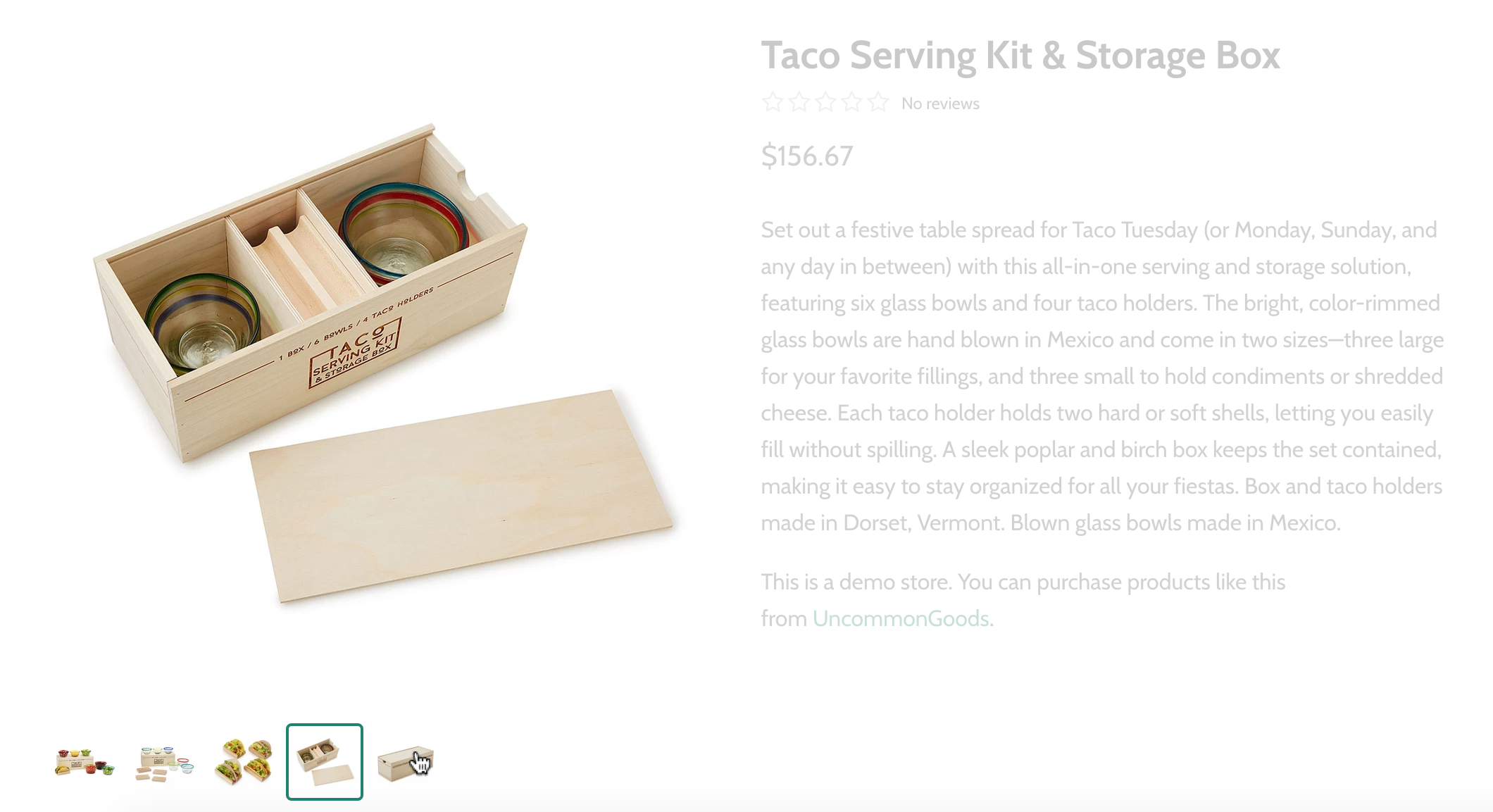 Access settings for the product page
Go to Customize > Select Product page from the pages dropdown > In the left-side settings, open Product page
Assign the gallery thumbnails position
Thumbnails are the small preview images that accompany the main image. To control the position of these, select an option from the Gallery thumbnails position dropdown.
Enable image zoom
Allow customers to get a closer look at high-quality product images by selecting Enable image zoom.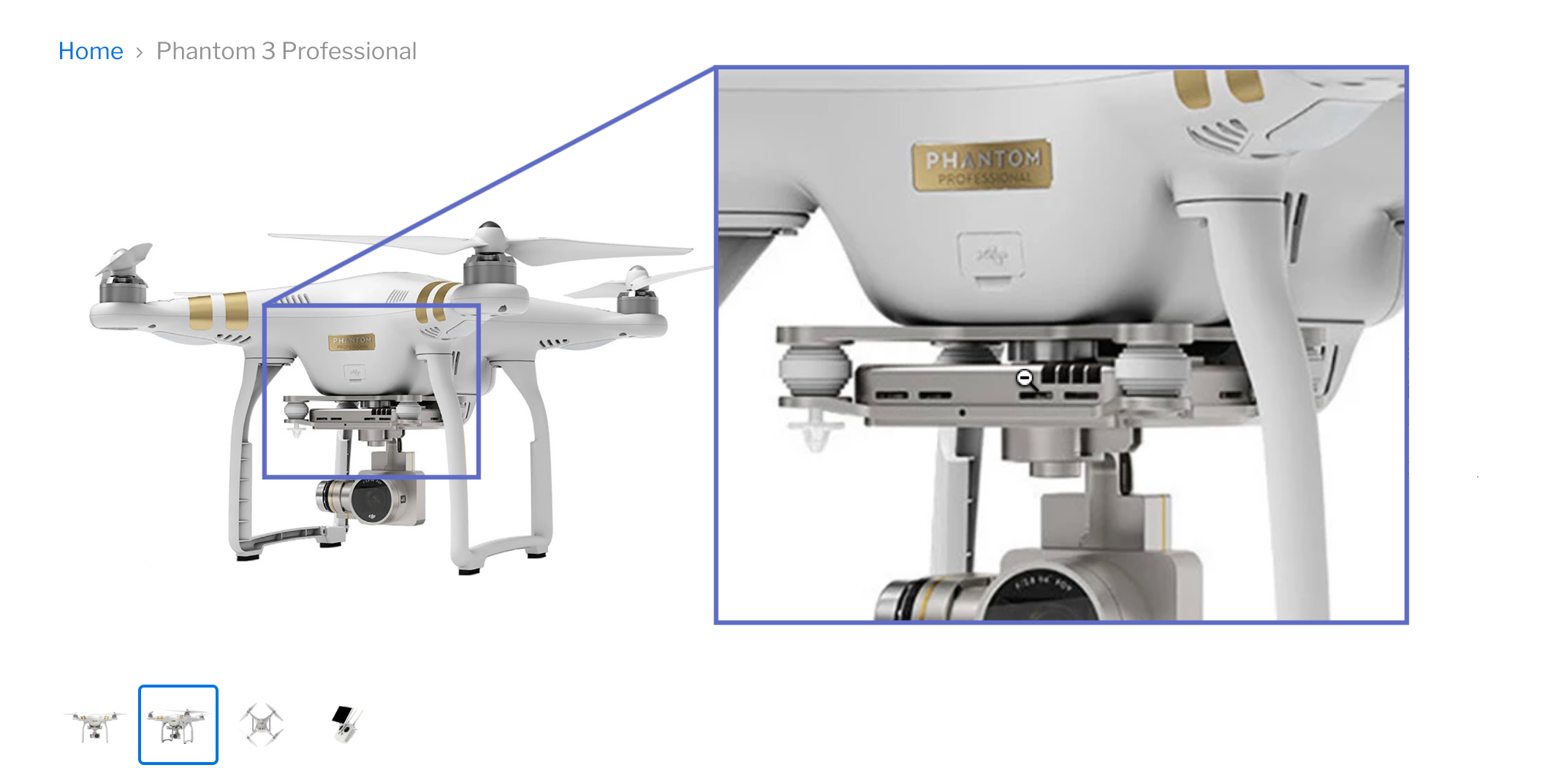 This feature works with images above 1600px in width.
Select a roll-over zoom style
Have the zoom feature display as a Separate box by selecting that option from the Roll-over zoom style dropdown. Alternatively, select Replace main image to keep the zoom contained in the main image wrapper.
Adjust the magnification level
Adjust the Initial image zoom level using the labeled dropdown.