Once you upload your theme, it's time to make it your own. While all of your products, collections, pages, and navigation are configured in the Shopify admin, any changes you make to the look and feel of your store happens in the theme editor.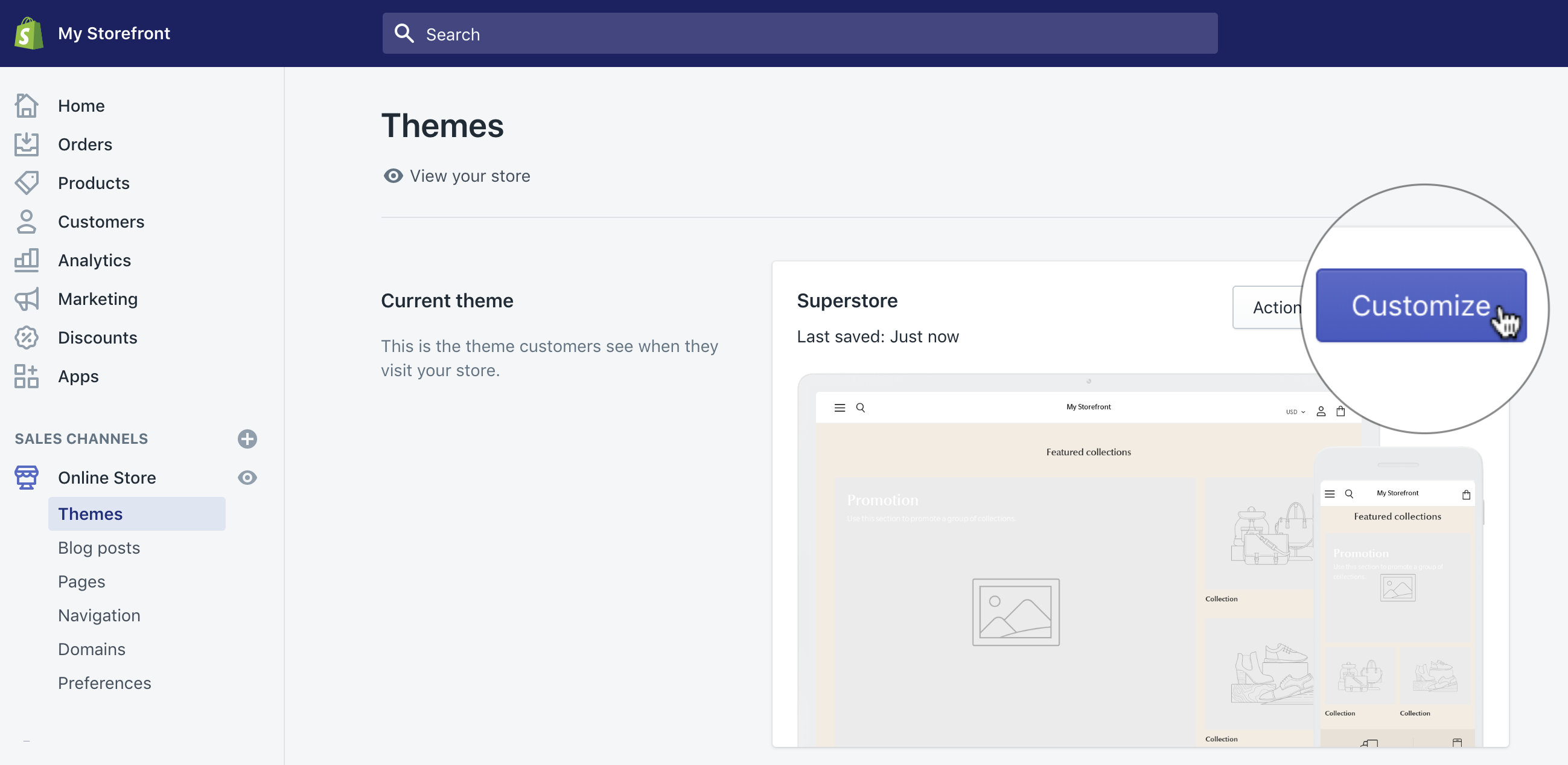 Access the theme editor
Begin customizing your theme with the theme editor by navigating to Online Store > Themes and then click the indigo Customize button.
The theme editor is divided into two tabs: Sections and Theme settings.
Sections tab
The Sections tab contains all of the sections available to you in Empire. Essentially, sections are the building blocks of your store, allowing you to assemble pages from customizable, exchangeable components. Add, remove, and reorder sections from the Sections tab. Each section has customizable features and settings accessed by opening the section in the left sidebar.

Theme settings tab
The Theme settings tab lets you make global changes to the look of your store, including colors, typography, and products, as well as links to your social media accounts.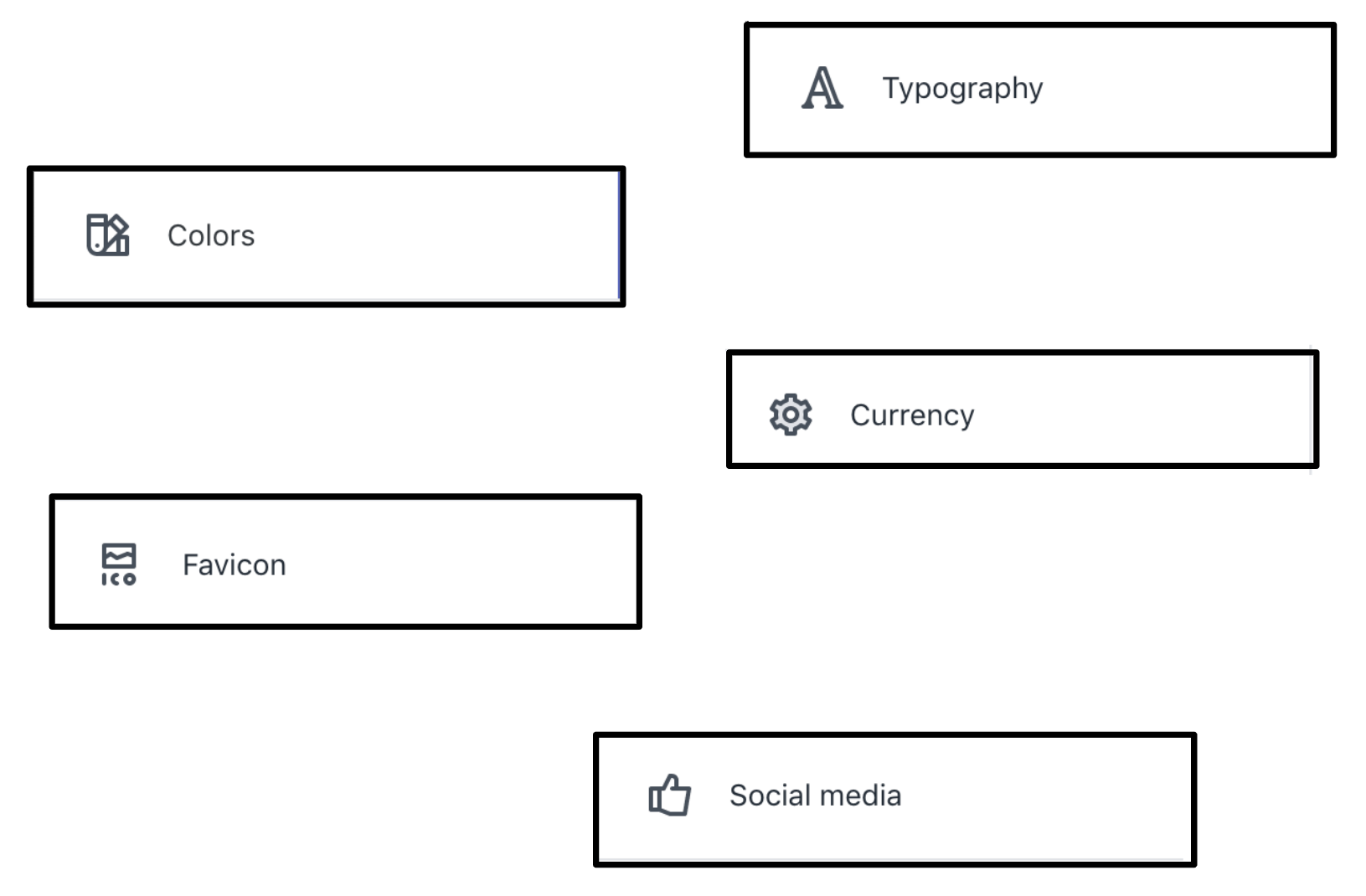 Theme settings will vary depending on the theme. For more information on specific theme settings, go to the Theme settings portion of the Help Center for your theme:


Pro tips
Most of the time you spend in the theme editor will be on either the Sections or Theme settings. There are a few other helpful tools to note, as well.
The Theme actions menu attached to your theme name contains a few handy links.
View theme will open a new tab or window to see how the saved content will display from the customer's point of view. This will be called Preview theme if the theme is still in the draft stage.
If you're fluent in Liquid (Shopify's templating language) you can kick your customizations up a notch by digging into the theme's code by selecting Edit code.
The do's and don'ts of customizing your Shopify theme
Edit languages lets you both change the language of your theme and checkout, as well as customize the terminology that is used throughout your store.
Above the right-side preview, you can change the device view. This allows you to get a sense of how your store appears in mobile (left), desktop with settings sidebar (center), and full-window desktop (right).